Dismissed the appeal for the file of the complaint against Gustavo Matos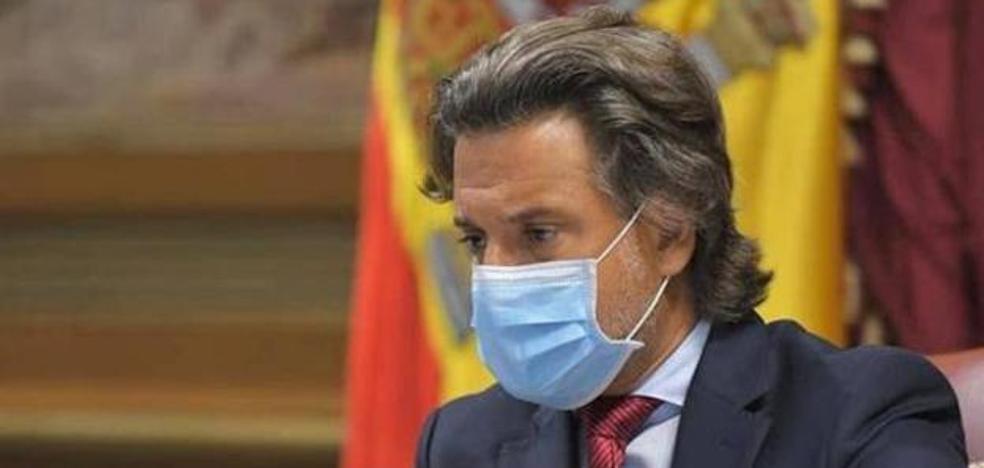 Alfredo Gómez, councilor of the City Council of La Laguna, accused the president of Parliament of carrying out a work in 2021 without authorization in his attic
The second section of the
Provincial Court of Santa Cruz de Tenerife has dismissed the appeal filed against the decision of the Court of Instruction number 3 to file a complaint against the president of the Parliament of the Canary Islands, Gustavo Matos,
for some works in his house.
The complaint, filed by the councilor of the City Council of La Laguna Alfredo Gómez, was provisionally dismissed and filed last April when the investigating magistrate could not be found
any criminal sign.
The councilor appealed the file of the complaint, which has now been ratified by the Provincial Court in an order in which it is stated that "there are no
target cluess nor of any other nature regarding the reality of the facts denounced that reasonably support the mere suspicions of the plaintiff."
alleged facts

Alfredo Gómez accused the president of Parliament of carrying out a work in January 2021
without authorization in an attic of his property in La Laguna, for which he would have hired the company Devicserver SL, which in turn was awarded the contracts for the supply of food or «catering» of the Parliament of the Canary Islands «
from the second half of 2019 to the present«.
But the investigating judge concluded that neither the Devicserver SL company has been awarded any contract for this service nor is there evidence that the work on the defendant's home
will come to fruition by said entity.
The plaintiff appealed alleging that the case was dismissed without having carried out the investigation procedures previously agreed by the investigating court, but the Court recalls that the opening of a criminal proceeding to investigate is not justified.
some suspicious facts in case there could be a crime, since it would be a prospective investigation.
The Court also points out that in the appeal, the complainant provides facts not reported in the initial complaint on which the appeal order cannot be entered, which must be limited to the facts raised.
in the initial complaint.