Dismantled a network that sold on the oscura Dark Internet '26,000 fake tickets | Economy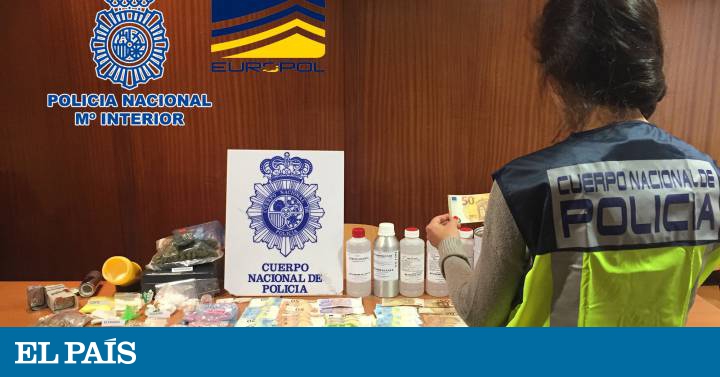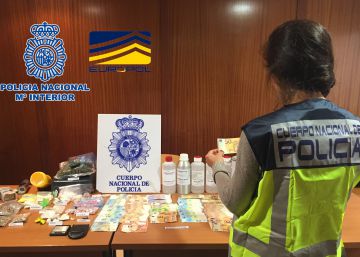 The organization sold 26,000 fake tickets throughout Europe. He manufactured them in a clandestine printing press in Portugal and then distributed them to at least eight countries, including Spain. Buyers were looking for 50 euro bills in the dark web o Dark Internet, a hidden area of ​​the Network that cannot be accessed with conventional search engines such as Google and that in some cases is used for illegal activities such as drug trafficking. An international operation led by Europol has ended with the dismantling of the network and the arrest of 11 people, including five Spaniards.
Europol called it yesterday as the second largest organization counterfeit currency of the dark web identified so far. The operation, called Deep money, was developed at the same time in Portugal, Austria, Germany, France, Ireland, Greece, Luxembourg and Spain. To prevent buyers from alerting each other online, the European police activated a simultaneous device in all countries. In addition to the 11 arrests, 36 properties were registered and 44 people were interrogated. In Spain the arrests occurred in A Coruña, Pontevedra, Alicante and Santa Cruz de Tenerife. Research sources noted that the detainees are young men with computer skills.
The investigation began after an operation carried out by the Portuguese police, in which he discovered and dismantled the clandestine printing press. In the registry agents found listings of alleged clients of the organization. With this data, Europol began coordinating a joint operation with the police of all the countries involved to try to stop both buyers of counterfeit money through the network. Finally, the entire organization has fallen, as the National Police said yesterday in a press release: the leader, the printer, the distributors and the buyers.
Poor quality copies
In the arrests and searches in Spain the National Police seized 1,260 euros in banknotes of 50 and 20 euros. The quality of the fraudulent money was not very successful, they added sources of the investigation, that assure that they have seized of fakes of much greater quality. Buyers received tickets through parcel delivery companies, as if they were any other legal merchandise. Europol said yesterday that in the records in seven European countries were found, in addition to counterfeit bills, drugs, weapons, doping substances, illegal drugs, illegally obtained documents. Purchases were paid in virtual currencies such as bitcoin, according to these sources. In Germany they discovered a clandestine printing press to manufacture false documentation. The searches and arrests took place between December 9 and 11 in all countries.
Those arrested in Spain face sentences of between eight and 12 years in prison for a crime of counterfeiting currency. Some have already been brought to justice. The sources consulted recalled that the activities in the dark web they are not as anonymous as you might think and that the police are promoting the investigation of technological crimes that are committed in that Parallel internet.