Dismantled a gang of robbers with a minor under 14 years of age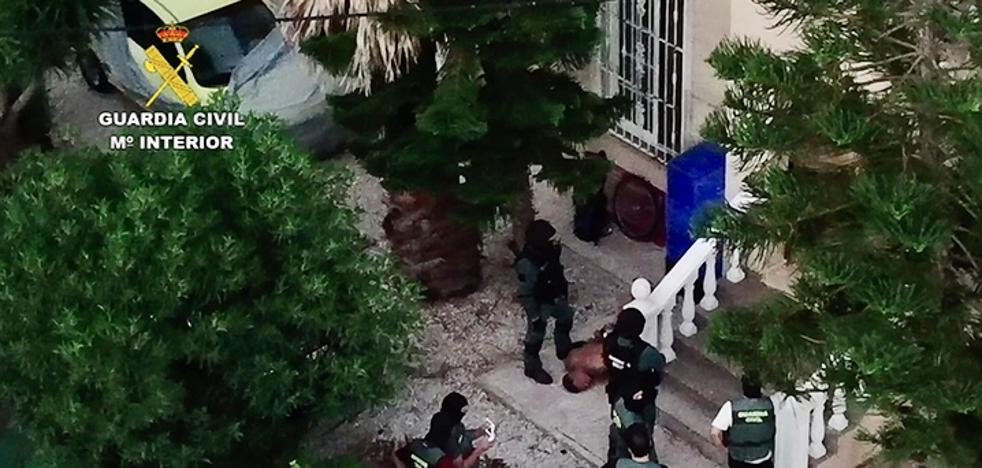 The group acted with great violence and on one occasion caused a head injury to a civil guard
The Civil Guard has dismantled a criminal group specialized in robbing homes and stealing cars that had a minor of only 14 years among its members. The gang used firearms in their actions and on one occasion they violently beat a civil guard causing him a head injury for which he had to be hospitalized.
The group was made up of six people and, according to the Civil Guard, had shown a high degree of danger. The operation began as a result of a robbery in a house in Camarena (Toledo) where the thieves took four long firearms, ammunition and cash. The agents detected an increase in robberies in homes with their inhabitants inside in which the assailants, who acted with great violence, could be using the stolen weapons.
Finally, the six members of the gang were identified, one of whom, a 14-year-old minor, had escaped from a juvenile center where he was serving a sentence for numerous crimes, and another had recently been released from prison. During an operation to arrest the minor and return him to the center from which he had escaped, one of the agents was attacked with a bar to the head, which caused a head injury that forced his evacuation to the University Hospital of Toledo where he was admitted and where 12 stitches had to be applied.
Days later the minor was located and forwarded to the juvenile center and the person responsible for the attack on the civil guard was arrested in Alicante. The operation has ended with the arrest of the other four members of this gang who are under 26 years of age. Those arrested are charged with the crimes of burglary inside the home, theft of vehicle use, attack on a law enforcement officer, injuries, threats, obstruction of justice, violation of sentence and against road safety for lacking a driver's license. ride.