Discrimination against athletes through clothing: from bikini to unisex tracksuits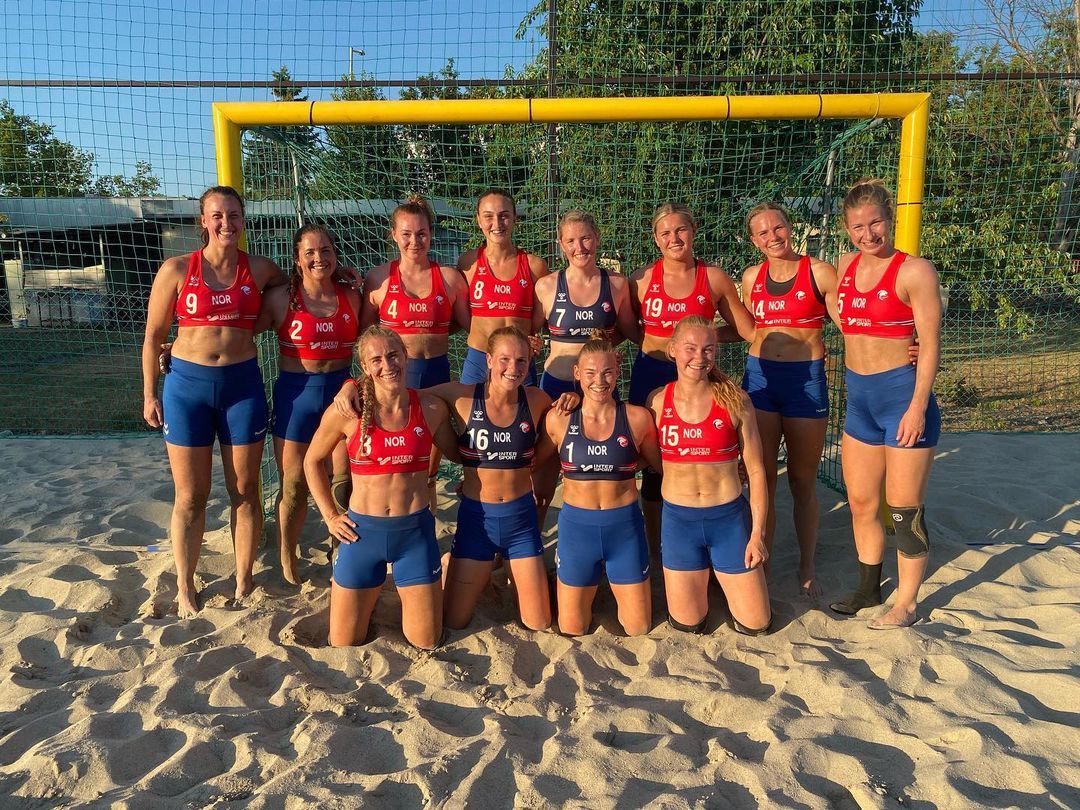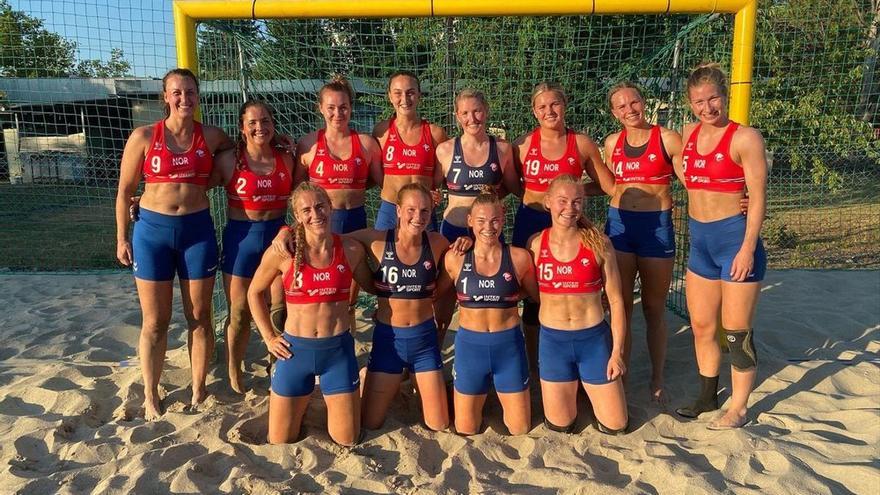 Beach handball has been forced to change its dress code for women, but the new ones are still sexist

The lack of suitable clothing is a recurring problem in women's sports: "Many times they do not find what they need"
The International Handball Federation announced on Tuesday the modification of the dressing room rules for the women's beach handball, a few months after the members of the Norwegian national team refused to compete in bikini, as marked by the norm in force until now. The headlines focused on the end of the bikini requirement, but the reality is that the sexist discrimination keep going. While men are required "tank tops" and "shorts" to compete, the new rule requires women to wear "fitted tank top" and "tight shorts"Perhaps with less intensity than before, but sexualization and machismo continue in force in that discipline.
Fortunately, cases such as beach handball are becoming less common, although similar examples still exist. In the case of Beach volleyball, the regulations require men to play with "tank tops and pants", while the female uniform consists of "bikini top and bottom", although in the case of them it leaves room for the use of alternative clothing (pants, shirts with sleeves and even wearing the whole body covered except the face) for" cultural or religious reasons. "A normative safeguard, applied after the Olympic Games of London 2012, which does not appease the alleged differentiation between the clothes that they and they must wear to compete.
Beach volleyball
Generally speaking, the clothing regulations of international federations tend to be much more aseptic and without gender distinctions, an increasingly established trend in recent years. This is the case, in most cases, for cultural or religious reasons such as those mentioned in the beach volleyball regulations. As an example, that of the International Athletics Federation collects the following in its section on clothing: "In all competitions, athletes must wear clothing that is clean, designed and worn in a way that is not offensive. Clothing must be made of a material that is not transparent even when wet. Athletes may not wear clothing that may obstruct the vision of the judges. "
But that does not imply that, in terms of wardrobe, sportswomen and men have reached an equal status, since machismo prevails in much less obvious issues, and that they do not always have to do with sexualization of the athletes. The problem that many athletes face is that they do not have clothing adapted to the needs of their gender for the practice of their sport or for the formal acts that surround it. A deficit and discrimination that are tended to justify, from federations and clubs, based on economic reasons: buying less variety of clothing implies less financial expenditure in that item.
Providers
The sports federations of each country or autonomous community reach private agreements with sports brands to provide them with clothing and sports equipment. This newspaper has consulted with athletes from different disciplines and all of them agree that the federations do not consult with them the type of clothing they want or need for competitions, beyond the fact that they can attend to a specific complaint. "And since most of the governing boards of the federations are taken over by men, even more so in positions with greater decision-making capacity, they do not stop to think about the needs of women, "he denounces Pilar Calvo, Secretary General of the Women in Professional Sports Association (AMDP).
"From the outset, what providers offer women is the panties or the short mesh. There are usually no specific shorts for women and, if they want them, they have to wear those for men, which are different and do not respond to their needs. For some athletes, pants are the most comfortable, but they end up choosing other options because they can't find what they need, "he explains. Pablo Villalobos, of the Athletes Association. This gap also exists in some cases, especially in more modest clubs or federations, with shirts: either women's tank tops or men's sleeves. The option of a shirt with sleeves made for women does not always exist.
Clay pigeon shooting, judo …
"There are sports where you do not need a specific uniform, such as mine, clay pigeon shooting. But to travel, parade at the beginning of the competition or receive the prizes, you are obliged to wear the official clothing of the Federation that sends you Your supplier, which is for men. If you are small, maybe the size S for men is too big for you. I am 1.78 meters tall and the M for men always looks bad, it is uncomfortable, the short sleeve fits me by the elbow. .. We do not have the same body and the makeings are different, but they don't give a damnThey don't bother to buy men's and women's clothing, "denounces Calvo, who remarks that only two of the 66 Spanish federations are chaired by women.
The case of the tracksuits and walking clothes supposedly unisex, which is actually men's clothing that is also used by women, is repeated in other federations such as that of judo. A sport in which there is discrimination in the antipodes of handball and beach volleyball. Women "must wear a T-shirt round neck, white and not transparent"under the judogi jacket, while the regulations say nothing about men.
Realities that do not hide the advances that have been experienced in recent years. The surf serves as an example: "A decade ago, there were only suits for low-end women. If you wanted a better suit, whether you were a professional or had it as a regular hobby, in winter you had to wear a men's suit that was too much for your shoulders, through the crotch … On all sides. Now there are also specific bikinis for surfing if you want, without the fear of being swept away by a wave. Fortunately, there has been a lot of progress, "he explains Garazi sanchez, one of the best surfers in Spain.
Related news