"Disaster" for the self-employed in 2020 with losses of 60,000 million euros due to the pandemic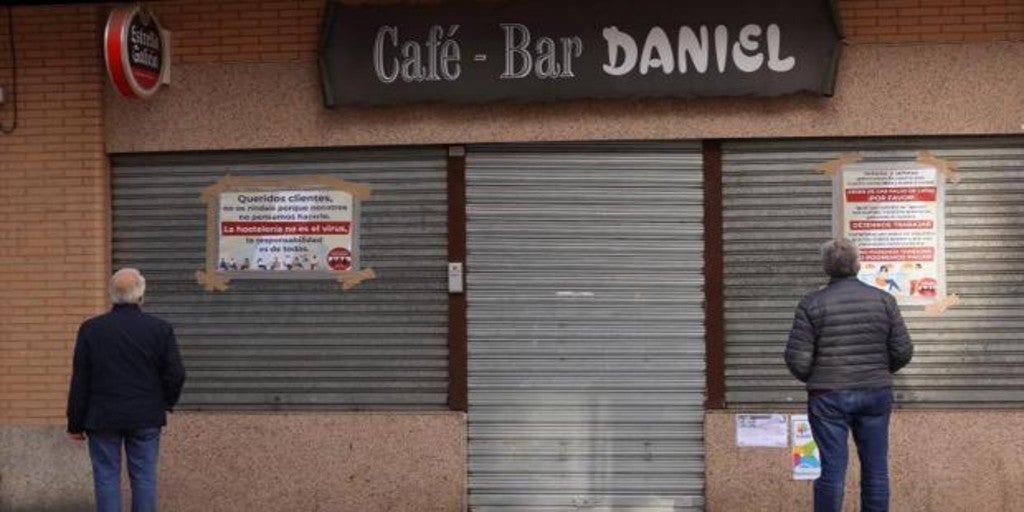 Updated:
save

The coronavirus pandemic has wiped out the businesses of thousands of freelancers in our country. The 28.8% of the self-employed say that their losses are already higher than 30,000 euros this year due to restrictions and closures approved to stop contagion, according to the November barometer carried out by the National Federation of Self-Employed Workers Associations (ATA). Collectively, the self-employed calculate losses of 60,000 million euros so far in 2020 with sectors especially hit such as events, leisure and commerce.
The covid has obviously damaged the sales figures of the different businesses based in our country. An overwhelming majority of the self-employed -84.9% – they foresee a drop in their turnover and of these, more than half will see their activity decreased by over 60%. Only 9.7% say that it has been maintained and 3.2% indicate having sold more despite everything with one in three entrepreneurs who say they suffer from it and of these, 17.7% who refer to late payment by of private companies.
"A disaster is looming for the self-employed, companies and workers if it is not accompanied by an urgent plan of economic measures. 2020 has been a horrible year for thousands of freelancers who have had to reduce their workforce, have losses from which they do not know if they are going to recover and sometimes have to close down in the most absolute ruin ", stressed the president of ATA during the presentation of the barometer. To try to rectify the situation, Amor demanded from the Government an "emergency plan" that includes an extension of aid until May 31, 2021 and that facilitates liquidity and boosts consumption and demand to "cushion the fall in the activity and avoid the closure of companies and the self-employed and therefore the destruction of employment ".
More red numbers
The second wave of the virus has contributed to deepen the critical situation that many businesses go through in the weeks that remain to close the year. As of today, three out of four freelancers suffer some kind of restrictions in their activity. About 20% of the respondents, that is 620,000 self-employed workers cannot open at this time, and of these, 4.1% claim to have had their premises closed since last March. In addition, 56.5% remember that, although they have opened, you are only working at 50%. Only 15.7% of those surveyed by ATA say they operate normally and only 3% admit to working even better than before the pandemic.
Despite this bleak outlook, seven out of ten entrepreneurs surveyed, 70.5%, declare not having requested an extraordinary cessation of activity which came into effect on October 1. Consequently, only 16.4% of those interviewed, around 500,000 self-employed, have requested this help. "The The need to implement these benefits for freelancers becomes evident when seeing the answers of the group », interpret from ATA. On the other hand, some 400,000 self-employed workers say they need financing since 13% of respondents say they have not requested liquidity from the entities, but that they will have to do so shortly. In addition, a third of the self-employed, 42.8%, have already requested some type of financing, either through the ICO or a private loan. Against these, 39.7% of the self-employed indicate that they have not considered it necessary to request
The critical situation of losses and reduction of turnover, layoffs in companies. In fact, 44.8% of the self-employed who have workers affirm that they have applied for an ERTE or plan to do so to be able to continue with your activity. Despite the situation, 38% of those surveyed claim to keep 100% of the workforce. On the contrary, 14.4% of the self-employed with workers under their charge, about 200,000, admit to having been forced to fire. That is to say, of the 1.5 million self-employed who have workers in their charge.