Direct | They prohibit access to coastal areas due to the high level of sulfur dioxide caused by the volcano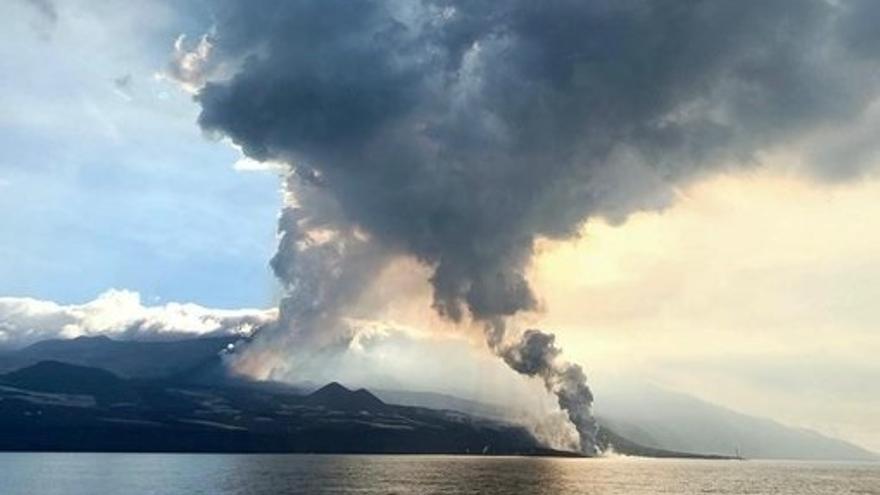 Neighbors and farmers nor they will be able to access this Saturday to the coastal areas to collect household goods or water in Fuencaliente due to the high level of sulfur dioxide in the air that causes the volcanic eruption, as reported by the Cabildo de La Palma.
Yesterday the steering committee of the Pevolca reported that air quality was good in most of the island and that both seismicity and sulfur dioxide emission from the volcano they had consolidated their downward trend, after the rebound registered three days ago.
However, due to the concentration of suspended particles below 10 microns in Los Llanos de Aridane, Pevolca recommended yesterday to the population of the aforementioned municipality stay indoors and wear an FFP2 mask if you go outside, especially those with weak immune systems.
Magnitude 5 earthquake
The National Geographic Institute (IGN) has located a earthquake of magnitude 5 mbLg 38 kilometers from Mazo (La Palma), where it has been felt with an IV-V intensity, and which is one of the twenty earthquakes detected on the island since 10:00 p.m. on Friday.
For its part, the Canary Islands Volcanological Institute (Involcan) has indicated that this earthquake has been widely felt on the islandAlthough in its measurement it has reached the local magnitude of 4.2, and it coincides with the fact that it is one of the strongest movements recorded during the current volcanic reactivation.
Likewise, the IGN indicates that various movements of magnitude 3.3 and less in the municipalities of Fuencaliente, El Paso and Mazo.
Pevolca's scientific spokesmen have reiterated in their public appearances that seismic movements of great magnitude and intensity are to be expected at intermediate depths, from 10 to 15 kilometers, and at greater depths, greater than 20 kilometers.