Direct | The Government updates the restrictions against the coronavirus in the Canary Islands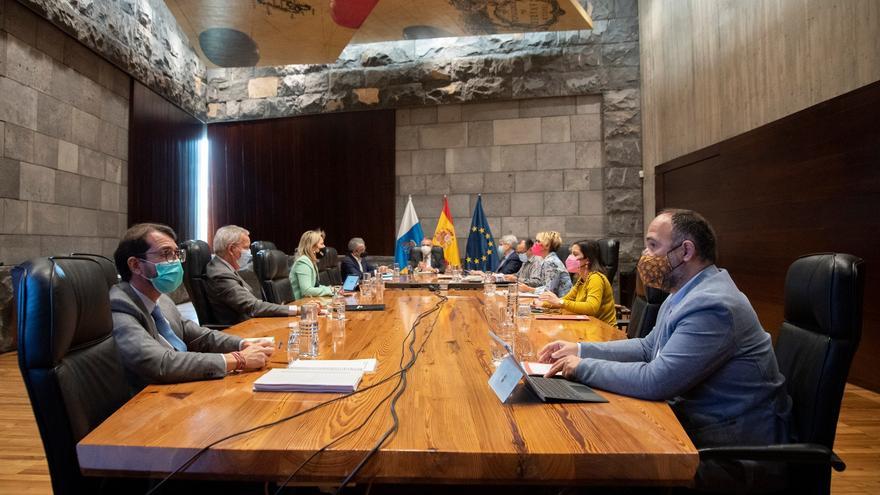 The Canary Islands Government updates this Thursday, April 15, the sanitary measures to combat coronavirus pandemic. The spokesman for the Executive, Julio Pérez, appears at a press conference at 4:00 p.m. to communicate the decisions in this regard adopted at the Governing Council meeting held this Thursday in the capital of Tenerife.
Last week the Council decided to keep Gran Canaria, Tenerife and Fuerteventura at level 3 restrictions, at a red light, and lift the specific measures imposed to control the effects of mobility during the Easter holidays.
The review of these measures in force in the last seven days occurs in a context in which the evolution of the epidemic shows lower records. The contagion curve yesterday it continued to recede in Gran canaria, where it has gone from increasing by 31% at the end of last week to 4% at the moment. While, Tenerife remains stable, with a weekly increase in infections of 39%, somewhat less than on Sunday (44%).
In fact, Gran Canaria yesterday added the lowest number of new cases in ten days. The Island increased its accumulated cases, while he reduced his hospital admissions by eight people. One of these discharges, however, was caused by the death of an 82-year-old man on the island.