Direct: The Government of the Canary Islands, in a parliamentary control session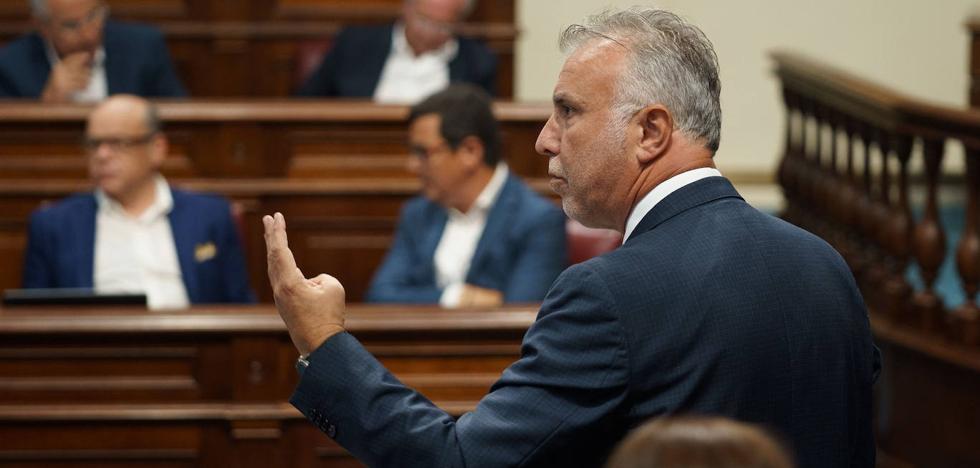 parliamentary session
The president of the Canary Islands, Ángel Víctor Torres, will address issues such as the ecotax or the lifetime salary of former presidents
The Parliament of the Canary Islands celebrates this Monday a
control session to the Canarian Government, in which the president of the autonomy, Ángel Víctor Torres, will answer different questions from the parliamentary groups. Among other topics, he will talk about the implementation of a
ecotaxthe
lifetime wages for the former presidents of the Government or the
social challenges existing between now and the end of the legislature.
The spokesman for the mixed group of the Parliament of the Canary Islands, Ricardo Fernández de la Puente, asked the president of the Government of the Canary Islands, Ángel Víctor Torres, "yes or no?" to the ecotax in the Canary Islands.
To this question, the president recalled that in the Pact of the Flowers the study of a possible implantation was fixed, therefore, "with the good summer data and the forecasts for the month of September",
will continue with the ecotax valuation, which, I comment, will take into account three aspects: first, the amount; second, the end, what will it be used for; and, finally, the moment in which it will be implemented.
To this end, the leader stressed that
a "calm study" will be done before taking a decision on it, since it understands that it is "a necessary investment to improve tourism" and that it is a measure that requires a joint and appropriate negotiation for all.