Direct | The accumulation of ash leaves the La Palma airport inoperative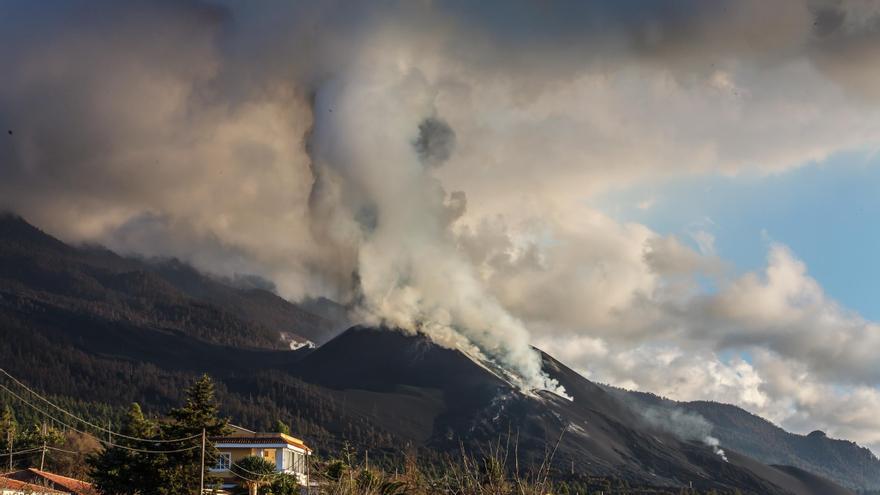 The Airport of La Palma is inoperative this Saturday morning for ash accumulation coming from the volcano, has reported AENA, while the rest of the airports of Canary Islands they stay open with no news.
The airline Binter It has already announced the temporary cancellation of its connections with La Palma at least until the 1:00 p.m. flight included, while it continues to assess the situation.
This closure of the airport coincides with a worsening of air quality in the southern area of Las Manchas, which has led to the closure of access by the Fuencaliente road, the Cabildo de La Palma has reported.
The approaches to the coast, where the air quality is good, will be carried out through the Navy boats.
The Cabildo has also reported that in the last hours there have been lava movements in the area of Everything, channeling energy to the coast, while the northern sector remains stable.
Forty earthquakes
Since midnight, there have been forty earthquakes on La Palma, the largest of which was magnitude 4.6, recorded at 03.07 am in the municipality of Villa de Mazo at a depth of 37 kilometers, and which has been felt with intensity IV.
Likewise, at 6:42 a.m. another of magnitude 4 and intensity IV was recorded, in Fuencaliente, about 10 kilometers deep.
In this sense, the latest report of the National Security Directorate (DSN) It states that the current level of seismicity continues to indicate that more felt earthquakes may occur, reaching intensities of V-IV, causing small landslides in sloping areas.
Likewise, and taking into account the information of the Pevolca, states that the main contribution of lava in the last hours is mainly reflected in the area that runs between flows 4 and 7, in such a way that if this behavior is maintained, there could be an increase in surface and affected buildings when covering uninterrupted land. busy so far.
In addition, several emission centers are active with variable activity both in pyroclasts and in gases and lava, without ruling out the appearance of new emission centers around the main cone, within the exclusion zone.
Air quality has undergone a positive evolution, maintaining good or reasonably good values in all the stations of the island.
Finally, they point out that the latest data on public and private damage caused by the volcano on La Palma is estimated at more than 900 million euros including intervention costs of the autonomous, island and local administrations.