Direct | Lottery 2020: The illusion returns in the most atypical Christmas Draw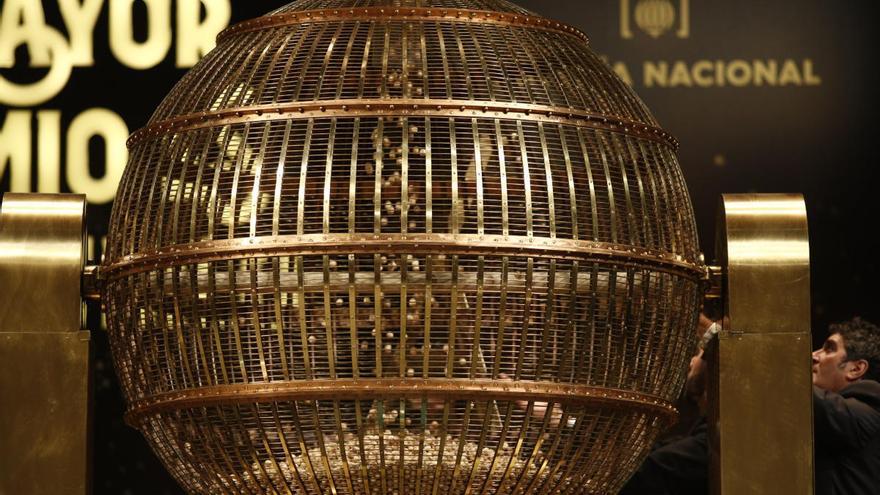 name = "Chapter 443" scrolling = "no" style = "width: 100%; height: 90%; position: absolute; left: 0; top: 0; overflow: hidden;" allowfullscreen>
The illusion returns at nine this Tuesday to the Royal Theater of Madrid, which welcomes one more year the Extraordinary Christmas Lottery Draw, although this 2020 will go down in history for being held without an audience and with special measures for the anticovid protocol.
There will be no public and the presence of the media has been reduced by 50%Nor can interviews be conducted with the children of San Ildefonso who, like the rest of the attendees, must remain with a mask and can only be removed when they go to sing.
All the people who are on stage will have a antigen test and they will maintain a safety distance of two meters between their positions in the room.
The ball drums are further apart than usual in order to guarantee the safety of the workers and a screen has been placed between the professionals of the draw.
The presidential table will be composed of four people, instead of the five who do it on a regular basis, in order to ensure a minimum safety distance between them.
At eight thirty in the morning the table that presides and authorizes the start of the draw will be set up. Then, the balls are mechanically transported in the hopper, where they have been previously deposited, to the drum.
This operation is carried out with both the number balls and the prize balls and, finally, the drums are closed and at a signal from the president they are turned simultaneously.
The prizes of the Christmas Lottery
In the draw on December 22, 2,408 million euros will be distributed. The jackpot will distribute 400,000 euros to the tenth. After this, the second prize will be endowed with 125,000 to the tenth and the third prize with 50,000 euros. The fourth and fifth prizes will distribute 20,000 and 6,000 euros to the tenth, respectively.
Further, the 2020 Christmas Lottery draw is celebrated this year at the Teatro Real in Madrid with important anticovid measures.
These are the prizes of the Christmas Lottery:
1st prize or the 'Gordo': 4,000,000 euros
2nd prize: 1,250,000 euros
3rd prize: 500,000 euros
4th prize: two prizes of 200,000 euros
5th prize: eight prizes of 60,000 euros
Pedrea: 1,794 prizes of 1,000 euros
Numbers before and after the 1st prize: two prizes of 20,000 euros
Numbers before and after the 2nd prize: two prizes of 12,500 euros
Numbers before and after the 3rd prize: two prizes of 9,600 euros
Hundreds of 1st, 2nd and 3rd prize: 297 prizes of 1,000 euros
Hundreds of the 4th prize: 198 prizes of 1,000 euros
With the last two figures of the 1st, 2nd and 3rd prizes: 297 prizes of 1,000 euros
Reimbursement: 9,999 prizes of 200 euros