"Direct aid is still pending"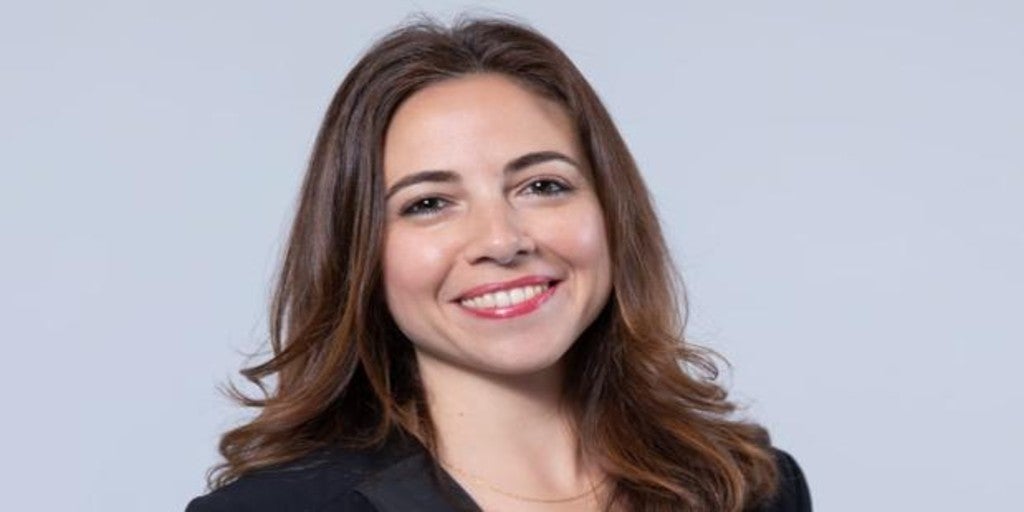 Madrid
Updated:
Keep

The hospitality sector has been one of the most affected by the coronavirus crisis. Bars and restaurants had, and continue to have, strong restrictions. These limitations and little aid led to business closures, thousands of lost jobs, and hundreds of thousands of workers in an ERTE. In fact, in this last section the sector continues today with about 100,000 employees. After a year and a half of pandemic, now the future is more hopeful. Vaccination and low incidence allow restrictions to be relaxed. In addition, the summer for hospitality companies has been positive, with greater national and international tourism and greater spending by citizens. This is confirmed to ABC by Paula Nevado, general secretary of Restoration Brands, an organization that has just turned 25 and that includes 47 companies and more than 150 brands, such as La Tagliatella, Burger King, Mc Donalds, Goiko and Tuk Tuk.
How is the situation in the sector now that many communities are lifting restrictions? What prospects do they have?
The last year and a half one of the workhorses has been to seek a stable, harmonized framework. The fact that restrictions are being lowered is very positive. We wish it wasn't a drip. Just as they opened and closed us, now the communities are very intermittently relaxing. Our wish is for there to be a well-coordinated overall framework. On the other hand, the summer has been good. September has been better, precisely because restrictions are falling.
We are surprised that work dynamics have returned and telework is being, I am not saying residual, but it is less. The prospects are good. He estimates that this recovery is already sustained and that we return to 2019 data very soon. It will be more consolidated in 2022, but the view is already set for Christmas, which will be historic due to the important recovery.
How have you lived the new soap opera of the ERTE extension?
In recent weeks we have lived through some frantic episodes again. It was clear to us that the ERTEs had to be extended. As long as we are a sector that is still limited to restrictions or that may suffer them, we need ERTE. It is a tool that has been useful and that allows us to adapt the template to the restrictions. It has been the only and great help.
Have you still not received the aid approved by the Government in March?
Direct aid is still pending. There is an administrative morass that means that they are not made effective and that the amounts are disproportionate with respect to the time and hardship that we have experienced. We are at the end of the nightmare and so we are not going to spoil it now.
Now, although the summer has gone well and there are stimulating factors for the future, you still have to be cautious. We are in a recovery context that is marked by rising costs. Raw materials, supplies, salary … they might strangle the party. That is why we celebrate the extension of the ERTE. Taking a wrong step can ruin all the work. You have to return ICO as well. We are in a country that has a drugged economy.
Are you afraid of a tax hike? Another organization, Fiab, is already beginning to oppose …
We have conveyed that a much finer analysis must be made in the case of the hospitality industry, since at the local and regional level it is very resigned. But you have to have an accompaniment to the companies. And here I mean green taxation. Employing taxes in an educational or dissuasive way seems like a failure to me. Having to apply a tax to make progress on sustainability would be a failure.
Returning to the sector, is the consumer returning to the habits of before the pandemic?
Prepandemic habits have recovered. The mornings and the lunchtime menu are notably recovered. Of the habits of the pandemic, such as take away food and home delivery, which have doubled, they have gained a very relevant share. It is a channel that the entire hospitality industry continues to invest. We observe that the consumer continues to be as they have been: demanding, committed to the product …
On home delivery, is the rider law having a lot of impact?
Its entry into force generated expectations because the companies that operated were going to be impacted in a significant way. This is how we saw the departure of Deliveroo. Just Eat, which was already highly positioned, took a very important step with an agreement. What happens in the delivery market we follow with interest because it affects in a way that can be very noticeable. It had an obvious impact and what we are observing is that everything is going at a critical speed, also in the adjustment capacity, since we see that the market is repositioning itself. This channel continues to be in demand and companies continue to see great potential in it.