DinoSol Foundation raises 55,500 euros for ten NGOs through the project 'Solidarity Socks'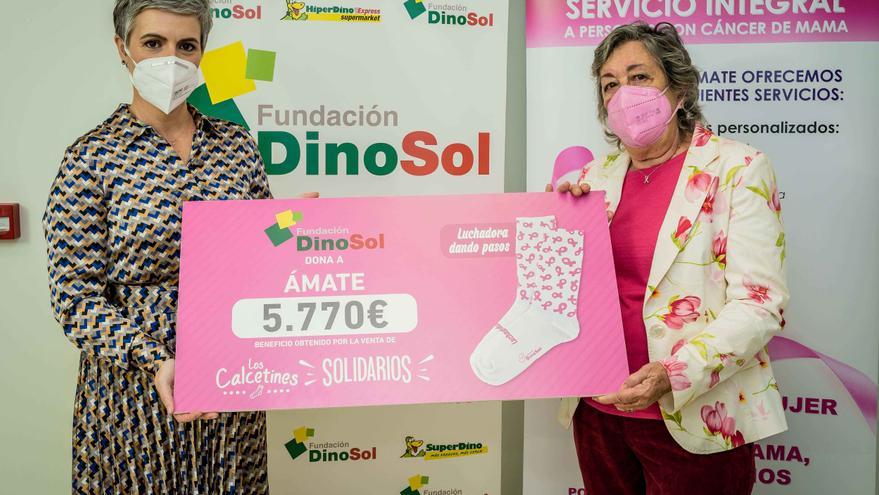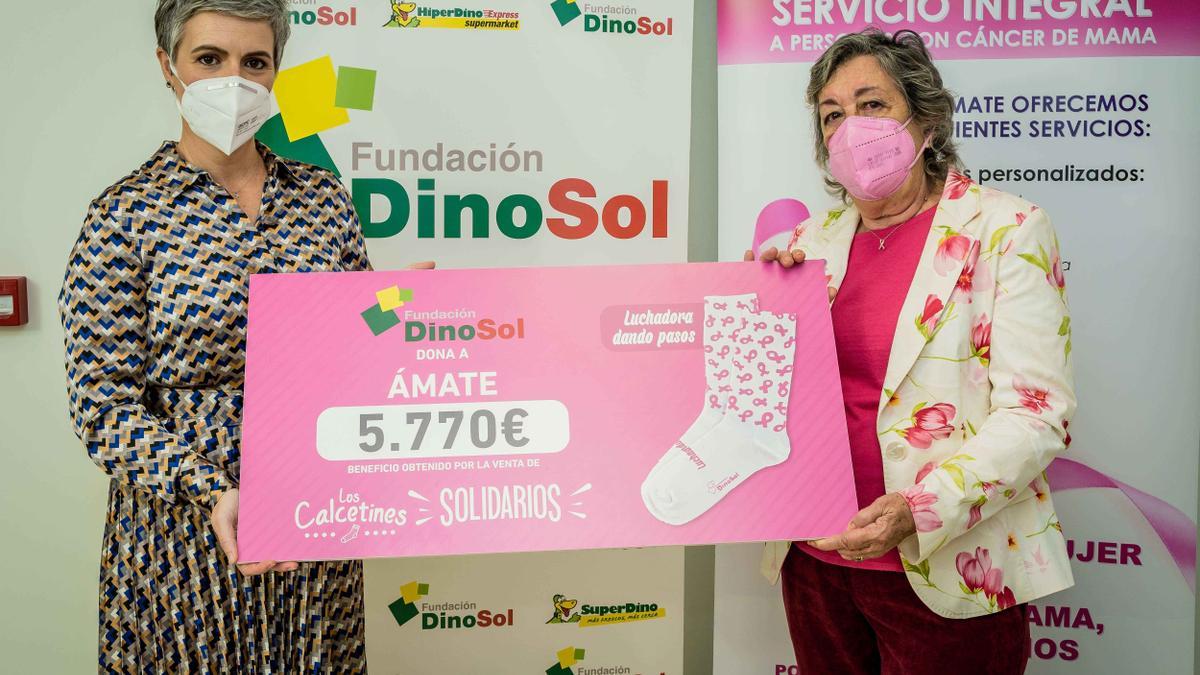 Fundación DinoSol has delivered the collection obtained through the project Solidarity Socks, an initiative that was born in December 2019 with the aim of raising funds for ten non-profit organizations in the Archipelago. In total, they have managed to raise 55,500 euros.
The director of the DinoSol Foundation, Virginia Avila, explain what "Solidarity Socks was born from the illusion of launching our own project with which to help finance social and environmental projects and, for this, we designed six different models of socks for children and adults that, later, we put on sale in the HiperDino and SuperDino stores from the different islands, and in the online sales channel hiperdino.es ".
The president of the DinoSol Foundation, Davinia Dominguez, and its director, Virginia Ávila, were in charge of delivering the checks to the beneficiary entities, in a simple act to comply with the sanitary measures and simultaneously in Gran Canaria and Tenerife.
The event was attended by Sergio Armas, manager of the Canarian Foundation for Reforestation (Foresta); Herminia Pérez, manager of Down Las Palmas; María Cazorla, president of the Federation of United Associations for Animal Defense (FAUDA); José Ángel García, president of the Canarian Association of People with Generalized Developmental Disorders (ACTRADE), and Marisa Herrera, president of the Canarian Association of Breast and Gynecological Cancer (ACCMYG).
Also present were José Jerez, president of Niños con Cáncer Pequeno Valiente; Jennifer Jerez, director of Trisónicos 21 Down Tenerife; Yahaira Tovar, president of the Canary Islands Animal Defense and Protection Associations (ADEPAC); Victoria Gómez, manager of the Canarian Association of Autism Spectrum Disorder (APANATE), and Carmen Bonfante, president of the Canary Association of Breast Cancer of Tenerife (AMATE).