DinoSol Foundation celebrates its fifth anniversary with more than 700 grants and 260 collaborations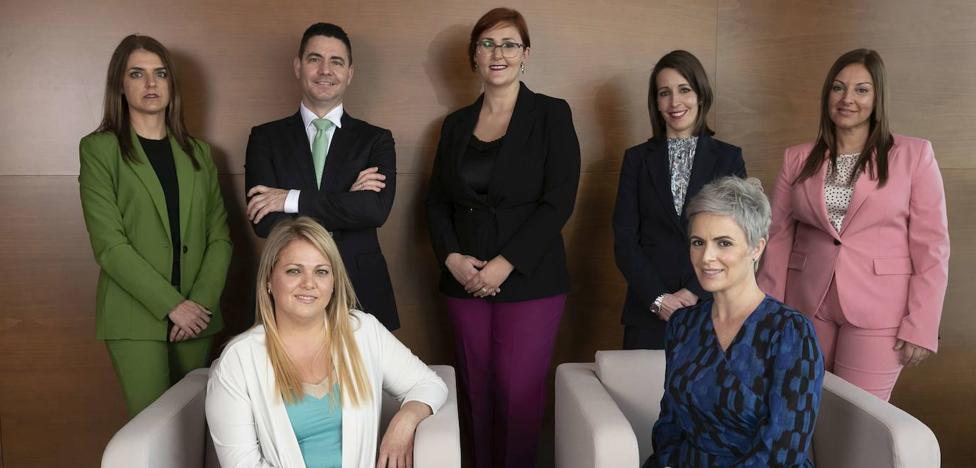 Committed to the HiperDino workers and Canarian society in general, she dedicates all her efforts to social care
DinoSol Foundation celebrates this Thursday, March 31, its fifth anniversary, having dedicated all its efforts to the attention of HiperDino workers and Canarian society, especially vulnerable people or at risk of social exclusion.
In all this time, it has processed 756 grants for chain workers and has delivered ten grants for excellence to children of employees as support for their university studies.
Likewise, it has carried out 264 collaborations with associations, foundations and non-profit entities in the Canary Islands.
13 corporate campaigns, training, workshops for staff and contests for the children of HiperDino workers are other activities carried out.
own projects

With the aim of going one step further, the DinoSol Foundation launched at the end of December 2019
Solidarity Socks, to raise funds for ten non-profit entities in the Canary Islands focused on the social and environmental sphere. Through the sale of this collection of socks, he has already managed to deliver 58,000 euros.
In June 2020 it launched
Food with Life, with two fundamental purposes: to fight against food waste in the chain's stores and, at the same time, donate all the products suitable for consumption, including fresh ones, to social centers and soup kitchens. This has allowed HiperDino to be the leading chain in the fight against food waste, anticipating the Waste Law.
To date, 80 chain stores participate in the project, donating food to 31 entities on the islands and benefiting 13,300 people every day.
In parallel and in the context of Covid-19, it presented the
Aid Program for Canarian Families to contribute to the daily nutrition of disadvantaged families, channeling the solidarity of customers, suppliers and collaborators.
So far, it has helped 89 families after collecting 67,831 euros in money cards to buy food at HiperDino establishments.
Present and future

Fundación DinoSol recently presented the first HiperDino store adapted for people with autism, in the Playa Honda Industrial Park in Lanzarote. An initiative that, hand in hand with AsperCan and the "la Caixa" Foundation through CaixaBank, has made HiperDino the first supermarket chain in Spain to install pictograms and help sequences to improve universal accessibility.
It is expected that the Accessible Store project can be installed in the coming months in other company establishments.
The DinoSol Foundation team, made up of seven people specialized in different subjects, continues to work to be at the side of the more than 8,000 workers of HiperDino and Canarian society in general, decisively contributing to improving the quality of life of all groups, especially the most vulnerable.
Within its lines of action, actions aimed at promoting inclusion, diversity and respect for the environment are also included.
With more than 350 volunteers, it supports solidarity actions and volunteer activities.
Similarly, it is committed to creating synergies with other foundations to join forces and tackle problems of various kinds.
About the DinoSol Foundation

DinoSol Foundation was born in March 2017 with the aim of promoting individual, collective and family well-being, and improving the quality of life and professional training of all workers and collaborators who are part of HiperDino.
Likewise, it supports the social and cultural development of Canarian society and actively participates in solidarity activities.
Since its inception, it has carried out 264 collaborations with associations, foundations and non-profit entities in the Canary Islands, and has helped 756 people who work in the HiperDino chain.
It has launched and developed eight social programs; 29 own projects such as the
Aid Program for Canarian Families and Food with Life; three solidarity products such as
Solidarity Socks and 13 corporate campaignsin addition to five training courses on values, with a workshop on gender violence and another on the importance of communicating in equality, for employees.
Committed to fostering education and promoting talent, it has awarded ten grants for excellence to children of HiperDino workers.
Its Volunteering is made up of more than 350 people, who have decisively participated in 69 solidarity activities and 17 volunteer activities.