Dilip Kumar, icon of Bollywood's golden age, dies at 98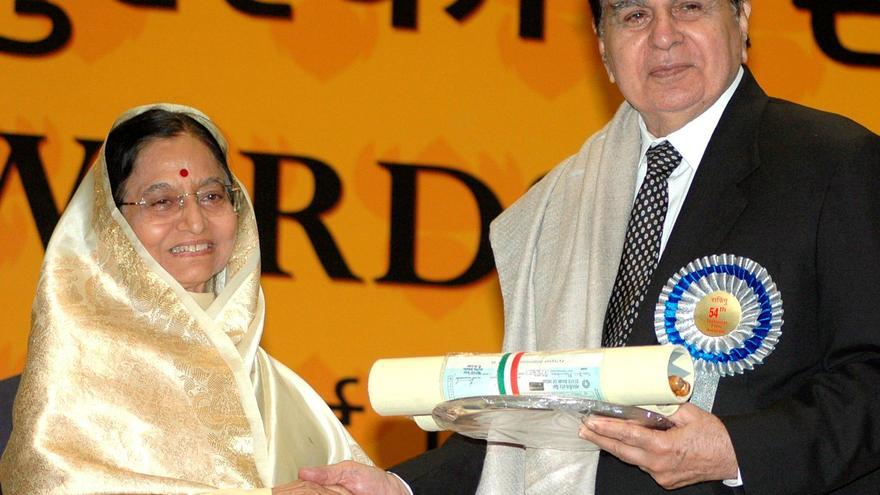 Dilip Kumar, one of the most celebrated Indian actors of the golden age of cinema Bollywood, died this Wednesday in Bombay at 98 after being admitted to a hospital a week ago.
"With great regret and deep pain, I announce the death of our beloved Dilip a few minutes ago. We come from God and we return to him," said Faisal Farooqui, a family friend, in the account of Twitter of the deceased actor.
Kumar was admitted to a hospital in Bombay, the Bollywood mecca, on June 30 after suffering from breathing difficulties and after a period of frequent diseases.
Numerous Bollywood celebrities, politicians and ordinary citizens have taken to social media to pay their respects to the deceased actor.
"Dilip Kumar will be remembered as a movie legend. He was blessed with unprecedented brilliance, thanks to which he wowed generations of viewers. His passing is a loss to our cultural world, my condolences to his family, friends and countless fans, "Indian Prime Minister Narendra Modi said on Twitter.
Star Amitabh Bachchan also took to Twitter to claim that "When the history of Indian cinema is written, it must always be 'before Dilip Kumar, and after Dilip Kumar'".
Dilip Kumar, born Muhammad Yusuf Khan in 1922 in Peshawar, now in Pakistan, He acted in more than 65 films in his 50-year career.
The actor is considered one of the most popular in the industry. He made his debut in 1944 with the film Jwar Bhata, although his most celebrated films include Mela (1948), Devdas (1955) or Mughal-E-Azam (1960).