Digitization, an essential tool for sustainability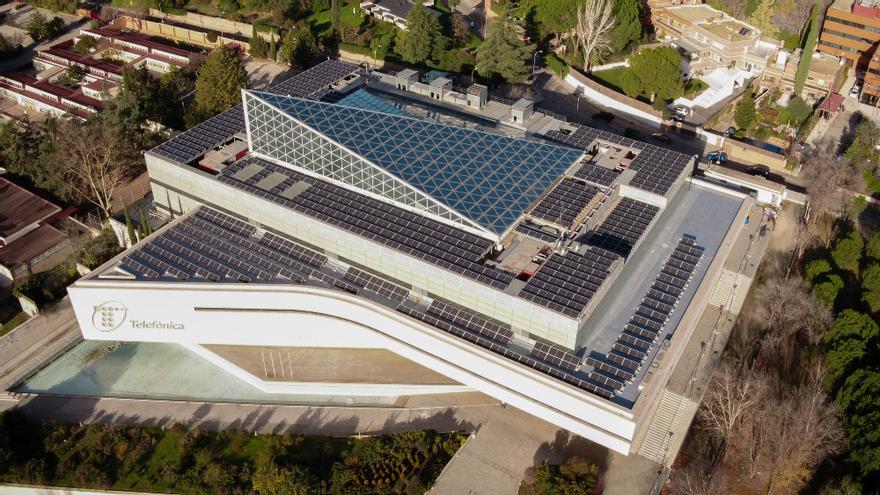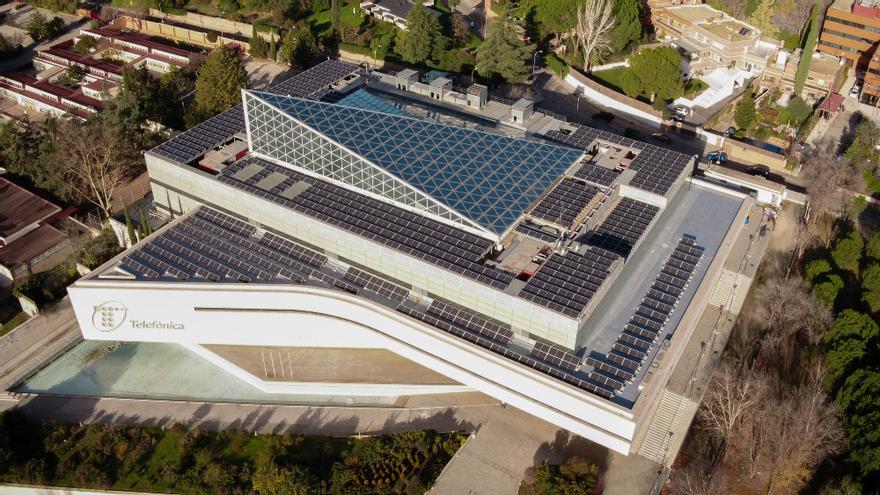 After two years of the omnipresent health crisis and all that it has brought with it in all areas, the year 2022 is already on the horizon as the year of recovery. And the experts coincide in pointing out that the way out of the crisis, to be solid and lasting, necessarily goes through a transformation of the production model that must be more digital and sustainable. Those are the two key pillars to build a more efficient, productive and competitive economy. And the two are inextricably linked, because the digitization process, which has already experienced enormous momentum during the pandemic, is the essential tool to face the pending environmental challenges.
In this double challenge, Telefónica –which for two decades has revolved all its actions on the principles of the Global Compact and with the UN Sustainable Development Goals (SDGs )–, also assumes a double responsibility for this new year. On the one hand, to facilitate solutions to environmental challenges through digitization. Some of its products and services already offer a response to the need to take care of the planet and fight against climate change in the areas, for example, of a more efficient management of waste or water. All this without forgetting the impact that the deployment of networks, the production of devices or the expansion of infrastructures has on the environment. For this reason, another of Telefónica's commitments is to reduce its own impact on the environment and the commitment to decoupling its growth from the environmental footprint.
Some Telefónica Eco Smart services make possible a more efficient management of waste and water
The engine of change
In 2020, Telefónica set new objectives that go beyond what is established in the Paris Agreement: net zero in 2025 in its key markets and in 2040 in its entire footprint, including the value chain. To achieve this, it will continue to reduce direct and indirect emissions with the 1.5ºC scenario, 70% on a global scale in 2025 and, as an intermediate objective, it will begin that same year to neutralize the remaining emissions in its main markets.
The impact of telco on the environment comes mainly from communication networks: fiber optic, 4 and 5G, submarine cables, etc. that connect people and companies. In fact, for example, emissions in Spain have been reduced by more than 87%, from 2015 to 2020, and 4G coverage already reaches more than 98% of the population and progress has been made in the deployment of fiber not only in areas urban, but especially in rural populations, up to over 26.5 million homes with fiber coverage, thus improving the capacities and development opportunities of many regions of Spain.
4G already reaches more than 98% of the population and there are more than 26.5 million homes with fiber coverage
"At Telefónica we are aware of the urgency of the moment in relation to climate change. Much has been achieved so far, a reduction in emissions of 40% in five years, including the value chain, is not easily achieved, therefore we must continue to achieve net zero emissions in our main markets in 2025 and throughout our value chain by 2040. We are more aware than ever of our role as an engine of change in the economy and in society: only by supporting and involving our suppliers and customers, will we achieve true change, a real and lasting transformation, make the world better. Hence the importance of co-responsibility, of walking this path together, and of supporting us, more than ever, in digitization to move forward, "says Maya Ormazabal, Director of Environment and Human Rights at Telefónica.
5 MEASURES FOR A LOWER ENVIRONMENTAL IMPACT
- 100% of Telefónica's operating businesses are certified under the requirements of the ISO 14001 Environmental Management System, which ensures that the impact on the environment is minimized.
- Increased energy efficiency Through the closure of the old networks that consume more energy and the recycling of all the materials derived from their dismantling. In addition, the new networks consume much less energy: optical fiber consumes 85% less energy than copper and 5G 90% less than 4G in terms of energy consumption per unit of traffic (MWh / Pb). For this reason, Telefónica has reduced energy consumption (electricity + fuels) by 2.4% despite the fact that the traffic managed by its networks has multiplied by five.
- Renewable energy. 100% of Telefónica's electricity consumption already comes from renewable sources in Europe, Brazil and Peru and the self-generation of clean energy is being promoted in its facilities through hybrid stations with photovoltaic energy to reduce CO2 emissions.
- Share facilities with other companies that manage communication towers. Thus there is less visual impact and less energy consumption, in addition to reducing waste.
- Respect for biodiversity through preventive measures during construction, locating base stations outside protected areas whenever possible and with corrective measures when necessary.