Digital skills set the pace for new Vocational Training titles | Economy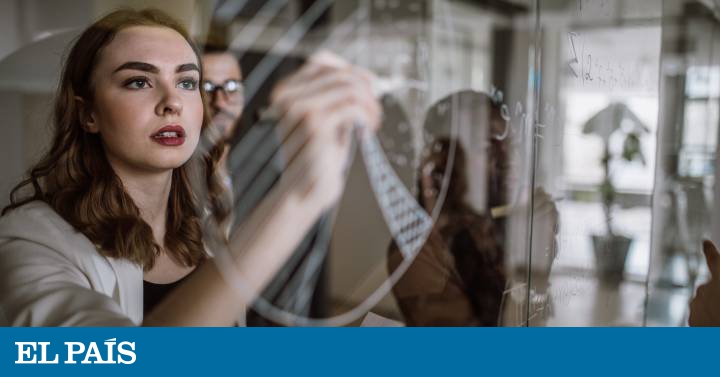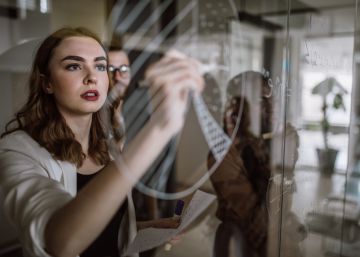 Reduce the impact of the economic crisis through a profound transformation of Vocational Training, so that it can quickly respond to the needs of the labor market in all its sectors. That is one of the main objectives of the Strategic Plan for Professional Training, whose second phase was presented last week by Pedro Sánchez in La Moncloa. A modernization program that contemplates not only the updating of existing studies and the creation of up to 80 new degrees, through complete tours and specialization courses, but also a profound transformation that will expand the number of places offered by 200,000 until 2023 and it will make access to Vocational Training more flexible for students, workers and the unemployed.
"Right now, in all the plans that are being made to help certain sectors, such as the automobile sector, the commerce sector … there is a vocational training axis, because a sector cannot be relaunched if we do not guarantee a requalification of professionals in that same sector. And this can only be done from a FP that is closely linked to the needs of the sector, that is very dynamic, powerful and flexible, and that is up-to-date, "says Clara Sanz, general secretary of Vocational Training. "Furthermore, we must think not only about the educational system, but also about the unemployed and the employed. Training must be accessible to anyone, regardless of their situation. Some will need training tailored to the needs of their job and others will improve their training itinerary, their employability or their working conditions ".
In many cases, the renewal of the FP catalog will come through calls specialization courses, Postgraduate studies that will allow students who have already acquired more general, technical or higher technical training to complete their training, specializing in aspects demanded by the labor market, in which there is a shortage of these professionals. In short, it is a question of giving Vocational Training greater flexibility and capacity to react to existing demand, of "getting more in touch with that immediate and changing reality, with the needs of companies. It is easier, in some way, to respond to what they are asking us from the productive sectors through specialization courses than changing an entire title, "argues Luis García Domínguez, president of the Association of Vocational Training Centers FPE Company.
Despite the fact that the figure of the specialization courses has been approved since 2011, they have not been developed until now. The first two, in Cell cultures and in Audio description and Subtitling, arrived in 2019; five more have already been approved in April of this year and another seven, already in design, will see the light between 2020 and 2021. "Above all, we are going to move towards emerging sectors, which are radically transformed by digitization, but we will work all productive sectors, because they are all being updated. For example, a specialization course in artisan bakery and pastries has also been published ", explains Sanz.
Digitization, key in all areas
What are those emerging sectors? Professional families such as computing and communications, electricity and electronics, mechanical manufacturing, building and civil works, food industries or installation and maintenance are just some of those that will concentrate the new Vocational Training degrees, which will have a very marked digital focus: "We have focused a lot on digitization, because it is one of the most difficult areas in the labor market in Spain, and in which there is greater difficulty in finding professionals, "says Sanz.
Thus, in the 2020-2021 academic year, the autonomous communities may offer, for example, specialization courses related to smart manufacturing, the digitization of industrial maintenance, cybersecurity, video games or railway signaling and telecommunications. And in 2021-2022, among others, will be the specializations in the implementation of 5G infrastructures, 3D additive manufacturing, composite materials, electric vehicles, installation and maintenance of electrical infrastructures and artificial intelligence (AI) and big data.
"No one will be oblivious to what AI and big data ", says Sanz. "Digitization will transform absolutely all productive sectors, including agriculture: we cannot think of extensive agriculture in the same terms as a few years ago, because the sector has been transformed with the use of drones and other technologies that its professionals must know". In hospitality and tourism, everything related to reservations and the treatment of customer opinions and their loyalty has changed; in healthcare, from information management to treatment and the patient's own relationship; at the same time that factors such as social networks are increasingly relevant. The recently announced FP modernization plan also includes the incorporation of a digitization training module applied to each productive sector for all catalog titles.
"Basically, what we are talking about is a productive change and a new economic and technological model, and we need VET (both basic and, especially, intermediate and higher grade) to be updated to respond to what that companies are asking us, "says García Domínguez.
Specialization courses approved in 2020
Online training for rural Spain
Another initiative included in the new strategic plan aims to enhance the impact of Vocational Training in empty Spain multiplying the Mentor Classrooms, which offer unregulated online training aimed at people over 18 in rural areas, up to 3,000 municipalities. A low cost option (€ 24 per month) whose greatest virtue is that they work in any population center, however small it may be: "They allow us to reach municipalities where there are no training offers and where people, mainly adults, would have than to be able to access any type of education other than on-line", explains Sanz. In this way, it is possible to study any module or content of VET that is later creditable through a process of accreditation of competencies.
New sports education titles
Not all the degrees that have been included in the Vocational Training catalog have to do with digitization. Thus, last February he approved the title of Guide Technician in the Natural Environment and Free Time, which develops the competence of organizing itineraries and guiding groups through low and medium mountain natural environments, snowy terrain and low difficulty cavities, among others. Likewise, in November 2019, the Council of Ministers approved the creation of five sports education degrees related to outdoor physical activity:
Modular, flexible and practical training
For Sanz, the great advantage of Vocational Training, which has not been exploited until now, is its modular nature, so that the educational itinerary can be personalized depending on the particular interests of each student or professional. Something that today is not possible, but that will be contemplated by the future Vocational Training Law, currently under preparation. This modular offer will allow, depending on educational or work needs, to enroll in one or more modules, without having to take all those that make up a degree or specialization course, and thus serve to respond quickly to the specific needs of companies.
In short, it is a matter of promoting the development of Vocational Training that is accessible to both students and the employed and unemployed, who may want to train little by little, "and that this training can be added to a training backpack at the pace that everyone can, and that in the end they can get a degree. This will favor a better and more agile adaptation to market needs, where the most demanded profiles are much more mixed, "explains Sanz, who recalls that the youth unemployment rate among VET graduates is only 7.35%, versus 35% overall.
At the same time, García Domínguez remembers there are also professional families that have a lot of work, but low demand from the students, such as those related to maintenance, hot and cold, electricity and electronics, or industrial production: "Companies are still looking for These technicians, and in many cases cannot find them, so they have to do their own training or hire people with less training. It is important that we show society and families that, within the titles that we already have, there is a lot of work ".
The modernization plan also aims to promote the creation of entrepreneurship classrooms in a total of 1,850 Vocational Training centers throughout Spain, with the intention of offering students advice and resources that facilitate the start of their projects, the conversion of VET classrooms into spaces of applied technology and the creation of the FPConecta platform for the relationship and exchange between VET centers, companies, social partners and educational administrations.