Digital Detox: Keys to disconnect from screens during the summer | Trends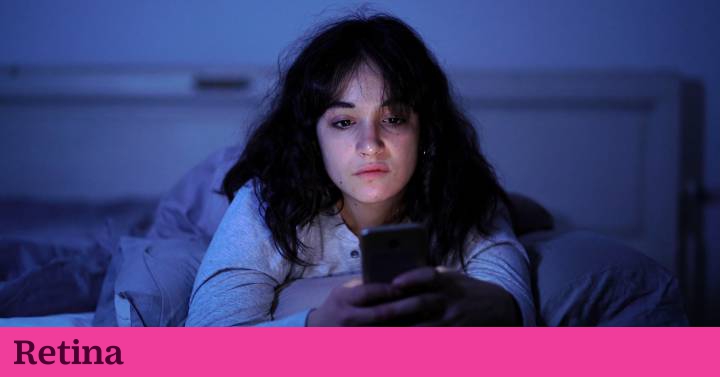 If it is not an email, it is a wasap and, if not, someone who has given us to our last Facebook picture or an alert of a means of communication. It is clear that the screens increase the anxiety of the workers. A study from the University of California indicates that when we look at notifications constantly we tend to stress more, since then we feel that we have to work more quickly to make up for lost time.
We are not talking about an isolated problem: according to this same report, one in four people consult their smartphone every 30 minutes and 25% of millennials look at it more than a hundred times a day. The problem is assumed when we talk about our day to day, however, we question less the use we make of technology when we are going to be out of the office for a while.
The holidays are approaching and, with them, the illusion before a few days or weeks of work break, the opportunity to change our habits and leave the routine during a season to enjoy more of friends and family and be able to return to work with the batteries charged.
The main problem with which we find ourselves is that it is not always easy to realize that we need to detoxify from the screens. "In my experience, when you tell someone that you're hooked, you're always going to deny it," laments trending expert, innovation and personal brand Gustavo Entrala. "It's a problem easier to see in other people than in yourself."
59% of American parents believe their children are hooked to screens and 27% admit that they also experience some addiction, according to a survey developed by the NGO Common Sense Media. Maybe they fall short. A study by Nielsen calculates that adults spend an average of two and a half hours a day with their eyes on their mobile.
The expert believes that it is possible to detect two habits that will help us realize that we have to change something: when we constantly take the phone out of our pocket to check if we have any call, message or notification and when we perceive that we have left aside any activity that we used to do it more often. "Although we do not have the sensation of spending a lot of time with the screens, it is usual to realize that lately we do not read books, we spend less time with the people we love or just do sports," he says.
Once we are aware of the problem, it is time to find a solution. And it is not simple. A report from the Observatory of Occupational Risks of the Jaime I University warns that about 8% of users feel uncomfortable, irritable or impatient to have to use ICT. However, 30% claimed to have problems to disconnect from them. To make matters worse, leaving aside the mobile during the holidays can be more complicated than doing it in our day to day. "In summer we change the stage, habits and routine. Screens are a resource that helps us preserve what gives us security, "explains Entrala.
The answer has to be radical: we have to leave our comfort zone. We have to be aware that nothing happens if we turn off the console for a few days or if we leave the mobile at home when we go to the beach. "Today, it seems essential to take the mobile everywhere if something happens. The truth is that nothing happens. If someone could take five minutes to locate you, now it's going to take 20. It's not that dramatic, "says the expert.
On the other hand, it is positive to recover some habits that we are losing and to mark a series of objectives to fulfill. In this sense, it would be advisable to make a list of what we want to do during the holidays and focus on completing it.
There are also quite creative external solutions that we can turn to. This is the case of Komoru, the proposal of the creative studio Cohda that consists of a bowl inspired by the traditional Japanese Zen gardens so that you bury the telephone. The microspheres that make up your sand block the electromagnetic signals and isolate the device while it is inside.
The benefits of facing a technological detoxification plan are perceptible in the short term. After overcoming the withdrawal effect, which can produce some nervousness according to experts, users can pay more continuous attention to what they do at any time without worrying about interruptions. This directly affects rest, so if we are able to turn off our terminals while on vacation, we are more likely to return home with charged batteries.
On the other hand, several studies have shown that the need for natural interaction in humans must not be exclusively addressed through these devices. "The screen is a stimulus that fills gaps that one has in life. If you get bored, you look at it. If you are wrong with a person emotionally, upload a photo to Instagram to get likes and recover your self-esteem, "says Entrala. "When your life is fine and you discover that life without screens is very rewarding, it is easier to end up with habits that do not bring you anything and take away energy and time."
Since THE RETINA COUNTRY, we have conspired with the platform Fogged to create The summer of your life, a series of contents in which we will try to understand the symptoms that indicate that we are going overboard with technology during our vacations and we will explain how to make responsible use of technological devices in summer.
(tagsToTranslate) keys (t) disconnect (t) screen (t) summer (t) use (t) recurrent (t) device (t) electronic (t) vacation (t) power (t) generate (t) stress ( t) anxiety (t) limitation (t) time (t) enjoy (t) small (t) moment (t) family (t) friend



Source link