Díaz tightens the rope and ensures that there will be labor reform before the end of the year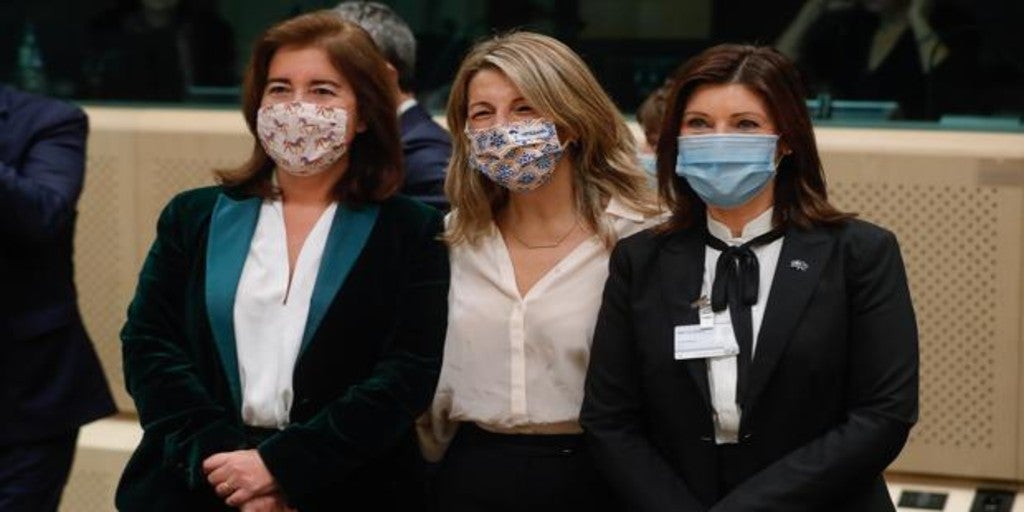 Correspondent in Brussels
Updated:
Keep

The reform of labor legislation, repeal of the current one or not, will be in force "without a doubt" before the end of the year, as promised by the Second Vice President and Minister of Labor, Yolanda Diaz, upon arrival at the sectoral council of ministers in Brussels. Tighten the rope in the key trading weeks before the exercise ends.
Diaz has been so optimistic that he has ensured that thanks to the "hard" work of his ministry, the new legislation is now practically «On the starting track» and it will have been concluded in the remainder of December … in agreement with the social agents, or that is what Diaz expects, at least, as he has commented.
«We are working from the Government and from this ministry for the agreement. We always do it and, for this reason, we will work harder for the agreement, "he said.
The words of the vice president are part of the confrontation against the CEOE and Cepyme employers. In fact, the first of them recently presented, as published by ABC,
his counterproposal for labor reform, thus changing the pace of negotiation. It should be noted that the reform would have to be ready at the end of the year as promised with Brussels, although for the moment the pact with the employers is very far away.
Beyond that, it has emphatically assumed that all the milestones envisaged in the recovery plan will be reached. «Have no doubt, Spain will comply with the component 23 in the part that has to do with the reform of the labor market, which, moreover, is absolutely essential to alleviate the large structural deficits that Spain has, which, as you know very well, substantially have to do with temporality and precariousness ", The vice-president has assured that in previous visits to Brussels she had promised to "act accordingly" otherwise.
Likewise, for Díaz, the employment law, whose draft was approved last week in the Minister councilIt would be "one of the very great reforms" that Spain is undertaking, which shows that the rest of the conditions necessary to receive the next tranches of European funds will be completed on time "without a doubt".