Díaz sees it advisable to raise the minimum wage and believes that freezing it would not be successful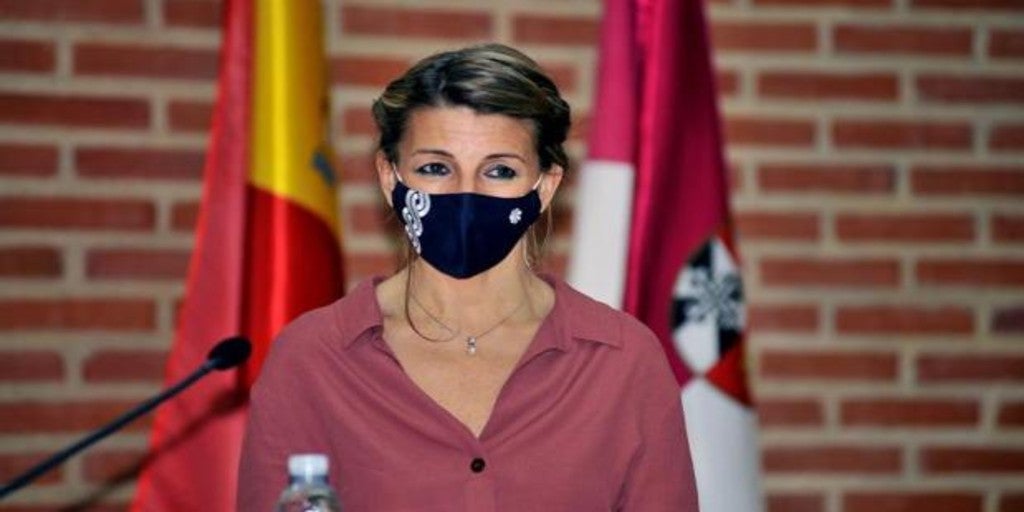 Updated:
save

The Minister of Labor, Yolanda Díaz, has opined that it would be recommended that in 2021 there be an increase in the Minimum Interprofessional Salary (SMI) and, therefore, has added that "it would not be right" with an SMI freeze, since it would mean a widening of the inequality gap that already occurs in Spain.
Díaz, who this Monday participated in Albacete in the delivery of the III Research Award of the Equality and Gender Classroom of the University of Castilla-La Mancha, has been asked by the media about the negotiations on the SMI for 2021 and the minister has remembered that this Tuesday, the central government meets with social agents to hear their proposals and start said negotiation.
The Minister of Labor has defended that in 2021 the SMI should be raised, since in her view it would not be understandable if it were not like that and even "it would be an anomaly" for the central government, which it has described as progressive, "to move away of Europe ", since he recalled that" Portugal, France, Germany and fifteen other countries "are revaluing the SMI.
He has also added that in 2021 the salaries of public employees and pensions will rise by 0.9% that collective agreements include salary revaluations that range between 1.5 and 1.8 percent, for this reason it has affected that it will be "it would not be understandable" that the workers "who need it most, because they are out of the agreement" will stay out of these increases.
Díaz has assured that "all the reports" that the Ministry has on the rise in the SMI "are not only positive", but also point out that this type of measures has led to an 11.6 percent rise in wages among women. and in the most precarious sectors that affect young people.
The Labor Minister pointed out that, in 42 years of democracy in Spain, only a central government chaired by Mariano Rajoy "dared to freeze the SMI" and has blamed it on "practicing a policy of austerity and cuts, and a huge wage devaluation like never before in the country. "
And he has advanced that this Tuesday he plans to travel to Lisbon, where he will participate in a summit with other European ministers in the field to "continue to demand that the EU carry out a directive to improve the SMI", so he has influenced that, to be consistent, in Spain the SMI should be improved in 2021.