Díaz Ayuso tilda of "lethal" the "imposition" of talks by LGTBI collectives | Madrid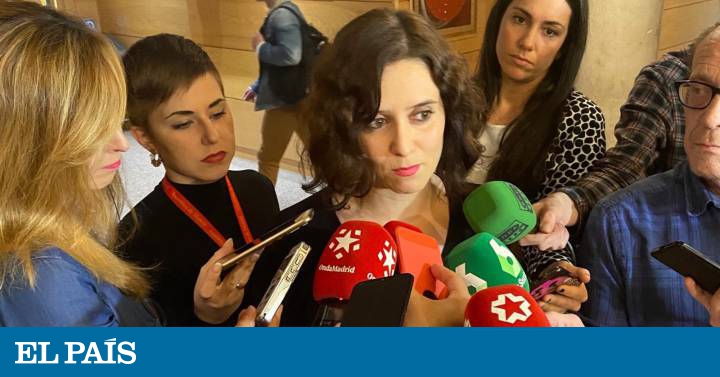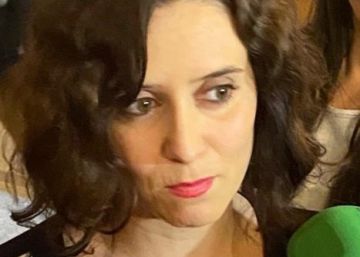 The president of Madrid, Isabel Díaz Ayuso, has labeled "lethal" the "imposition" of group talks LGTBI in schools and has been against "any type of abuse", so he has assured that he will never allow that no children receive talks that their parents do not want.
In an interview in esRadio, explained that LGTBI collectives they offer talks in those schools where these associations request it, The school accepts them and the parents want to target their children. At this point, he affirmed that "we must never allow more than any type of law is based on abuse and there are times when these groups they abuse. " "I will never allow any child to receive a type of talk that does not their parents want If there are cases of schools that have been overreached, I ask you to report it, because then we will act, "said Díaz Ayuso.
The president thinks "good" the basic philosophy, which is to speak of plurality and respect, but, from there, he has said that there are cHe likes them more or less and has slipped that she would not want to take her children to these talks. Thus, he has celebrated the possibility of choosing. "There have already been cases of schools that have not allowed associations to enter to give these talks and that had the entire campaign of the media left against. The Community sided with these schools and associations did not enter. That is real. That's why there are no complaints, "he said.
In his view, the "progress tyranny" has won the battle and does not allow repealing articles of LGBT laws. The president has stated that she understands that there are families who can worry about how "these regulations have been cooked" and feel them as "an aggression". "It is difficult to change because we do not have a majority and also everything is so highly politicized, everything is at the extremes … Citizens would never want it," he said.
"If you take it to modify it, they already take you to the extreme that you are a homophobe," he said, while maintaining that the same thing happens with other issues such as euthanasia or abortion. The regional leader has stated that these regulations, approved under the mandate of former President Cristina Cifuentes, had "a philosophy of departure that was not negative," but along the way "the groups that always politicize absolutely everything were imposed." "When these groups became so strong in these laws, what they achieved is to do a disservice because now many families in turn feel it as an aggression, and that is logical," he said.
On the other hand, Ayuso has opined that all those who defend "the opposite" to the process of breaking Spain from Catalonia "sponsored" by the current Government and its partners are "going to see hopelessly united", whether "like it or not, whether before or after". He has said that he hopes that Citizens will be what the current spokesperson for the orange formation in Congress wants, Inés Arrimadas, while showing his desire to do very well and that the PP and Citizens can continue defending together everything they believe is much more than what separates them.
In the interview, the president has argued that "for now" what she wants and what is going to force Telemadrid is to comply with the law with the budget she currently has. He has argued that he will be "pending" of possible irregularities with, among other things, union elections or hiring because if these are taking place, they will take "measures".
Follow with us the news of Madrid in Facebook, in Twitter and in our Patio de Vecinos on Instagram