Dialogue to resolve cultural conflicts | Culture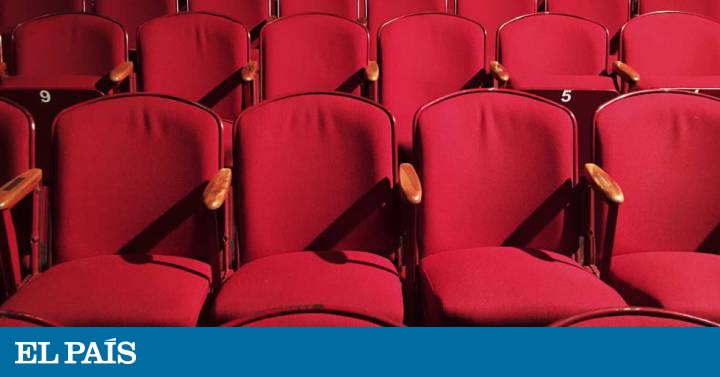 Dialogue is also an art. It does not hang in the best museums, nor does it fill rooms or raise cathedrals. He doesn't even have a number that recognizes him, like the other seven. And yet, it always contributes to creation, lives in its own essence. It can even help painting, cinema or architecture get ahead, when they are stuck in a conflict. As long as, yes, give it a try. For this arose the Ibero-American Court of Arbitration and Mediation of Creative Industries (Ciamic): its founders consider it paradoxical that a sector that drinks poetry and inspiration fights to the last word in the prosaic courts.
Hence they propose an alternative: instead of walls, talks. "The courts are not usually specialized in cultural law. And there was no similar and specific space in the Latin American area, "said lawyer Patricia Gabeiras this morning, at a meeting in Madrid to present the agency. "It is not understood that the arts, which are the center of the dialogue, go to court," added Jesús Prieto, former general director of Fine Arts, member of the same office, Gabeiras & Asociados, and arbitrator of Ciamic In front of the traditional courts, his wants to close the fights with a pact. Or, at least, with lower costs and faster. Although, in turn, he faces complex struggles, against a certain skepticism and the difficulty of being noticed: since he was born in 2018, no prominent case has knocked on his door, as Gabeiras himself acknowledges.
The organization, private and non-profit, is aimed primarily at the thousands of creative Davids harassed by some Goliath. Although, in reality, any representative of the sector who suffers a conflict in their field can go to it. Gabeiras, for example, believes that the long fight between the Ministry of Culture and the SGAE could be better arranged under this umbrella. In general, the purpose of Ciamic is to resolve all types of "civil or commercial controversy, whether national or international, that takes place in the artistic, heritage and creative industries in Latin America", As your website says. To do this, it offers two remedies: a mediator, who approaches positions and leads to the signing of an agreement; or an arbitrator, who listens, asks, values ​​and finally decides. As in any trial, but in just six months, as promised. "His verdict is reflected in an award, with force of sentence," defends the lawyer.
It was his office that drove the court; but, at the same time, he wants the new creature to be "completely independent of him." Hence Among its referees are professionals from other law firms, recognized experts and former ministers from various countries. The statutes provide more guarantees: they are forced to depart from matters in which they have interests and prevent them from accepting or rejecting a case according to its size and relevance.
Patricia Gabeiras reports that the idea arose precisely following two cases that her office managed to resolve through mediation. And he insists that "for 90% of those who work in the creative sector, a long journey in the courts is unassuming." Even so, none has yet come to Ciamic To make themselves known, its members are organizing meetings like today. Soon, they plan meetings on both sides of the ocean with film, music or theater associations, ministries or local governments. They also seek to add in the sector an adhered company: that is, companies that include this mechanism in their conflict management, even in the clauses of their contracts, and contribute a fee to the survival of the court. Because, for the moment, Ciamic lives thanks to the 5% turnover that Gabeiras & Asociados allocates for non-profit purposes.
Although there is another problem that the agency faces: the relationship with the Administration. If it acts through any entity of a private nature, there can be mediation in a dispute. If not, the road to the courts is virtually inevitable. Hence, Prieto stressed the need to develop a law that facilitates resorting to other alternatives also in a fight with public bodies. About it, immediately, there was some debate and some discrepancy among those present at the meeting. It could almost be the beginning of a conflict. Although it went well: in the end, everyone was smiling. After all, the room was full of mediation experts.