Dia reduces its red numbers in half in 2020, up to 363.8 million euros in losses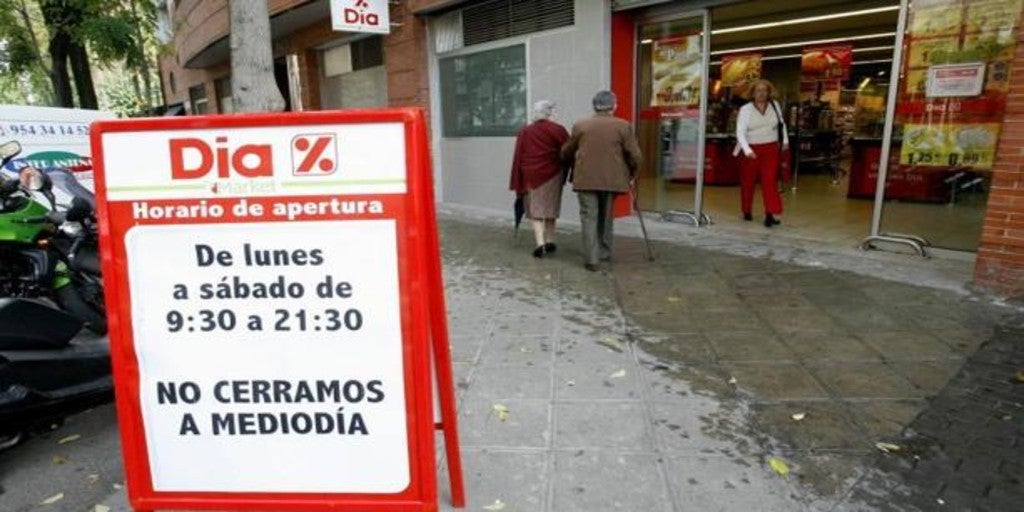 MADRID
Updated:
Keep

The Dia supermarket chain recorded losses of 363.8 million euros in 2020, which represents a decrease of 54% compared to the 'red numbers' of 790.5 million euros a year earlier, as reported by this Thursday the signature to the National Securities Market Commission (CNMV).
The company has indicated that the result achieved in 2020 was adversely affected by the adverse monetary effect of currencies (84.7 million during the year), mainly due to the depreciation of the Brazilian real.
The distribution group, which operates in Spain, Portugal, Brazil and Argentina, It is still immersed in its restructuring process and last year it reduced its plant by 3%illa (1,172 fewer workers), up to 38,616 employees.
Regarding the adjusted Ebitda, it stood at a positive value of 122.9 million euros, in contrast to the 90.9 at the end of the 2019 financial year. In terms of net debt, this was reduced by 159.9 million, From the 2,027.7 in which the 2019 financial year ended, to 1,867.8 in 2020, 7.8% less.
The DIA Group closed the year 2020 with a total of 6,169 stores, 457 less compared to the end of 2019, after closing 471 (270 owned and 201 franchises) and opening 14 (4 owned and 10 franchises). Of the total of 6,169 stores, 3,487 are owned stores and 2,682 are franchises. In addition, 28 stores went from being franchises to own stores.
By country, in Spain Group sales were 4,508.8 million euros, 7.9% more than in 2019; in Argentina they reached 813.8 million, 11.3% less; in Brazil they stood at 929.8 million, 21.3% less; and in Portugal they were for 630 million, 6.1% more. With regard to stores, it has 3,918 establishments in Spain; 907 in Argentina; 779 in Brazil; and 565 in Portugal.
Regarding exclusively the last quarter of the year, DIA obtained a result of 117.9 million in losses, 58.8% less compared to the 286.2 million it lost in the same period of the previous year. In said quarter, its sales were 1,687.9 million, 5.6% less, and Ebitda was 43.9 million, with a positive sign, compared to the 29.6 in negative of the same period of fiscal year 2019.
DIA Chief Executive Stephan DuCharme said the company's financial results "demonstrate the daily progress that DIA makes in achieving its multi-year roadmap." He also indicated that "having laid the foundations in 2019, in 2020 we have introduced operational and commercial improvements in the four countries in which we operate", to then add that "currently, and thanks to the refinancing and recapitalization agreement promoted by our reference shareholder, our business is supported by a stable long-term capital structure, which has allowed the management team to focus exclusively on managing clients and the business.