Dia halves its losses and sells 2.2% more despite closing more than 400 stores until September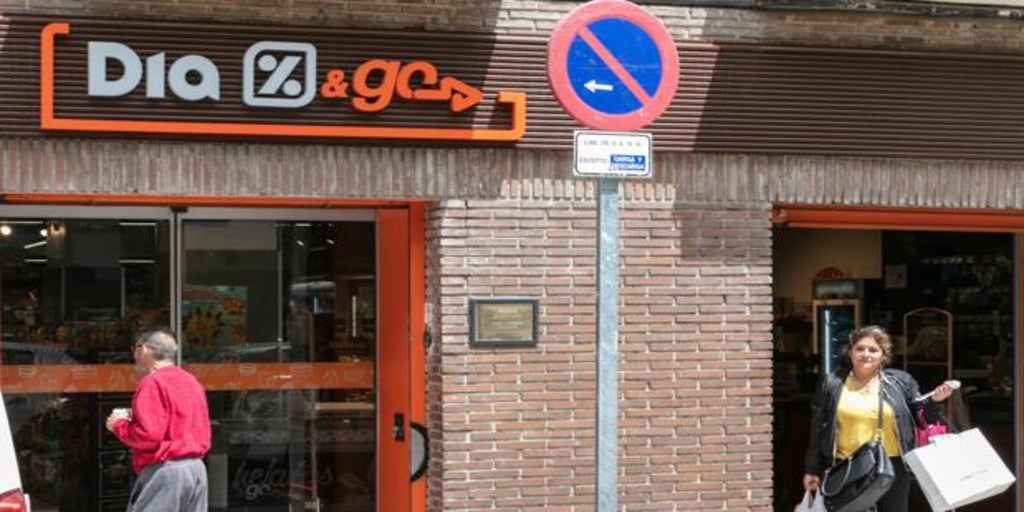 Madrid
Updated:
save

The Dia supermarket chain cut its losses in half in the first nine months of the year. Specifically, they have gone from 504 million euros in September of last year at 245 million. From June to September, losses have been 58 million euros. A figure in which, according to the company, the depreciation of the Brazilian real has had a significant influence. In total, so far in 2020 the currency effect has caused losses of 90.1 million euros.
The good news comes in the sales section, which as they advanced a few weeks ago grew 2.2%, to 5,194.5 million euros. All this despite the fact that during this 2020 Day has undertaken the closure of 419 stores, 7.6% of the total. In addition, the company explains that the growth in its turnover has also come "despite the decrease in tourism in some areas of Spain and Portugal as a result of the restrictions due to Covid-19." As for comparable sales, that is, those made in stores that have been operating for more than a year, these grew 7.9% until September.
Entering fully into store closings, the company explains that 76 Dia stores (39 franchises and 37 owned) and 1 La Plaza store have been closed in Spain. In Portugal 10 franchises, while in Argentina 24 stores have been closed (13 franchises and 11 owned) and in Brazil 104 (24 franchises and 80 own including the strategic sale of stores in Rio Grande do Sul). In addition to these closings, there are 89 "Every Day" stores and 120 Clarel stores in our country.
Group President Stephan DuCharme believes that the supermarket chain has posted "a good quarter in terms of sales, as the ongoing transformation continues to advance and improves customer perception and experience in our stores with more fresh produce , better managed stores and an attractive range of private label products. In addition to a continuously evolving commercial value proposition, the quarter represented a positive turning point in Dia's relationship with its franchisees in Spain and Portugal based on the deployment of a new model that allows greater alignment, stabilizes the output of franchisees and introduces an enhanced culture of engagement with our key partners.
The company continues in a process of remodeling since its own crisis erupted at the end of 2018. This caused the landing of the Russian tycoon, Mikhail Fridman, with his Letterone fund, to try to save it from liquidation. And is that the group still drags a net debt of 1,250 million euros and is in conversations with his creditors to try to renegotiate it, although to date they have not yet reached an agreement. So far this year, this has decreased by 72 million euros, although its net financial result reaches losses of 159.8 million euros, with interest expense on the debt of 36.6 million and other financial expenses of 19 million. .
Within this transformation of the company, the group has a plan with its franchises to reconvert the management of this model. In our country, it is intended that at the end of the year 1,200 franchises benefit -Currently there are 700 that do it- and consists of a new method and facilities for payment of goods, the simplification of costs as well as operational support.
In addition, in terms of employment, the company intends to cut 400 jobs of its office staff, as it will not affect the workers of the stores or warehouses. In total, the group has 27,000 workers distributed among its network of stores, warehouses and offices.