Deutsche Bank announces a "radical" restructuring with a cut of 18,000 jobs in three years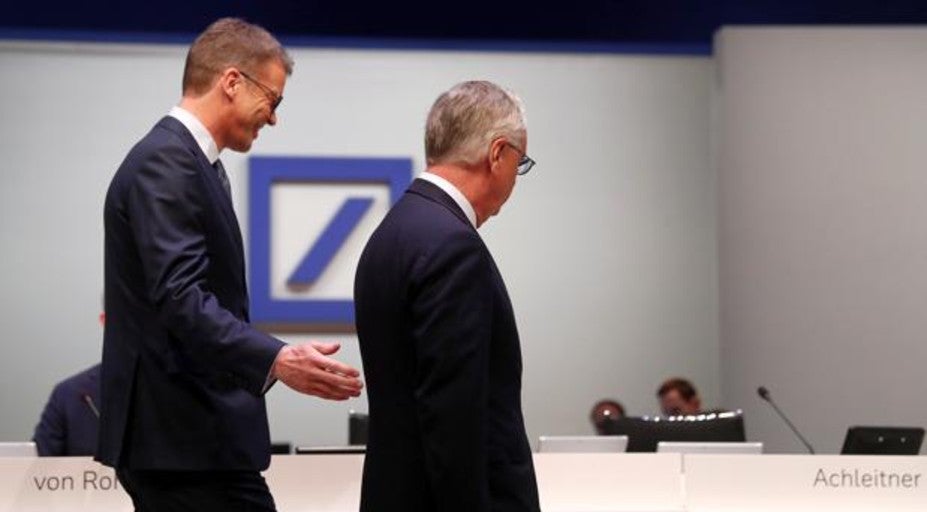 BerlinUpdated:
The German bank Deutsche Bank has announced this Sunday "a radical transformation" of the entity that will mean a cut of 18,000 jobs by 2022 through a significant reduction in its investment banking.
To facilitate its elimination, the bank will create a new Capital Release Unit to manage the efficient reduction of assets related to the aforementioned commercial activities that are being eliminated or reduced, representing 74,000 million euros in risk-weighted assets and 288,000 million of euros as of December 31, 2018.
In relation to these decisions, the Board of Directors intends to recommend that an ordinary capital dividend is not paid for the 2019 and 2020 exercises.
As a result, the bank anticipates net losses of 2,800 million euros in its second quarter accounts as a result of the restructuring charges.
These actions are designed to allow Deutsche Bank to focus on its core businesses of Corporate Banking, Finance, Foreign Exchange, Private Banking and Asset Management, according to a statement from the German entity.