determining factor to combat climate change and promote business growth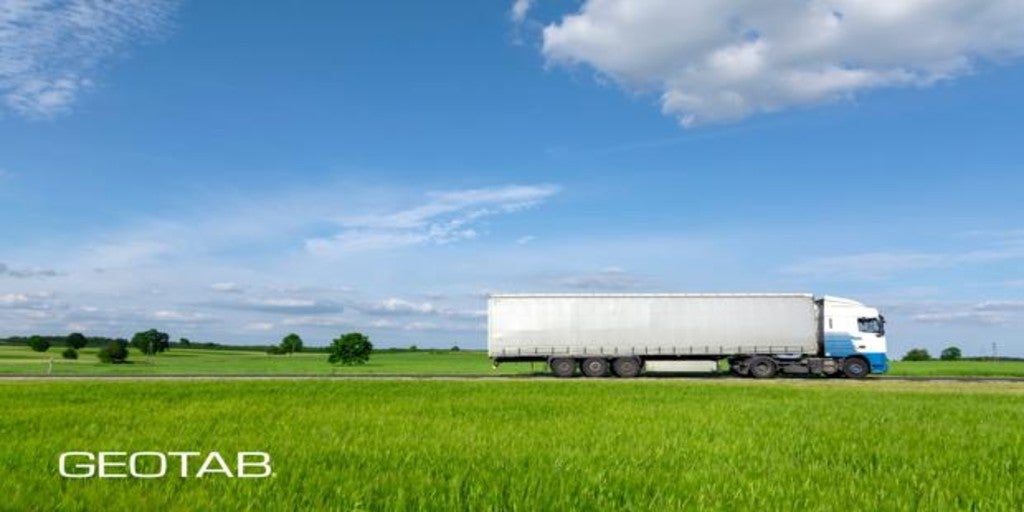 ADVERTISING
Updated: 05/10/2022 08:20 a.m.
Save

Over recent years, environmental awareness has gone from being a protocol issue on the agenda of various public institutions, to becoming a strategic priority for both companies and governments. Currently, governments around the world are implementing measures to combat climate change. For their part, companies are forced to include sustainability in their corporate policies as part of their business strategy.
This reality was already made clear in the last celebration of the COP26, where it was proclaimed that not only governments, but also individuals and companies, must make a significant effort to achieve, before 2030, a significant and ambitious reduction in their Emissions of greenhouse gases.
According to the latest "National Inventory of Greenhouse Gases", published by the Ministry for the Ecological Transition and the Demographic Challenge, in Spain, the transport sector is responsible for 29.1% of all CO 2 emissions. In this context, the companies themselves and public institutions are looking for allies to facilitate this transition towards greater sustainability, and to this end, telematics technology has proven to be a key ally to achieve this end.
geotab accompanies companies and fleet managers, of all types and sizes, in the search for effective initiatives to reduce emissions in transport, as well as in the analysis of the possible electrification of their fleets. In fact, telematics represents an extremely useful tool to comply with the sustainability legislation adopted by important European organizations such as the European Commission with the Green Deal.
In addition, many of the policies carried out by the different municipalities are aimed at the gradual transition towards smart cities, so technologies such as the IoT (Internet of Things), or big data, which are technologies that are already used by telematic devices are essential in achieving, not only the sustainability objectives of cities, but also in increasing their safety and efficiency.
"As leaders in telematics technology, we know the importance of having information on which to base decisions and move towards more efficient mobility, and consequently more sustainable, in all aspects. And it is that telematics allows much more than knowing the simple positioning of vehicles on a map thanks to GPS, since, by collecting millions of data and storing them in the cloud, it is possible to carry out an in-depth analysis of a multitude of factors» , comments Iván Lequerica, Vice President for Southern and Western Europe at Geotab.
For example, it is possible to find out if the engine has spent more time idling than it should or if there is a fault in the vehicle components or there have been excessive speeds, elements that can affect fuel consumption or emissions. of greenhouse gases.
Having information on these metrics is very relevant to take preventive measures and apply restrictions that warn about idling time, being able to correct this practice and save on fuel and emissions, or carry out repairs that avoid major expenses and improve air quality in the cities.
To make it easier to use, all the data is organized in graphs that can be customized so that they only show the data that really matters to companies and governments when making decisions that favor the achievement of sustainability and productivity objectives.
As is well known, fuel prices are reaching all-time highs. According to data provided by the Ministry for the Ecological Transition and the Demographic Challenge, gasoline and diesel have reached historical records with values ​​that have reached, on average, 1,873 euros/liter in the case of gasoline and 1,870 euros/liter in the of diesel. As fuel is also one of the biggest expenses for fleets, this current context makes it more important to apply solutions, and this is where the role of telematics technology represents a great added value in fuel savings.
This technology is capable of favoring other factors such as driver and cargo safety, predictive maintenance of assets, while reducing polluting emissions from vehicle use, achieving a double benefit. For this reason, with the possibility of optimizing the routes of the assets thanks to GPS technology, telematics is capable of detecting areas in traffic jams or works and automatically performing a routing that saves time and avoids practices that are harmful to the environment or for the profitability of the company.
On the other hand, there are the measures adopted by the administrations, such as the ZBE (Low Emission Zones), which restrict access to city centers to those vehicles classified as more polluting. An example of this type of measure is the recent approval of the Environmental Sustainability Strategy, Madrid 360, by the City Council. These restrictions, which began to apply from May 1, limit the circulation of any vehicle that does not have the environmental label (B, C, Eco or Zero) of the DGT.
Another factor to be taken into account by companies and governments is not only the reduction of emissions and fuel consumption, but also the possibility of electrifying fleets as a solution that combines both elements. And to do this, technology helps reduce the uncertainty of organizations when carrying out this transition to electric vehicles, making it possible to assess the unique needs of each fleet and see which vehicles are most likely to be replaced by electric models. . All this based on a quantified analysis of the energy consumption of each vehicle, the predetermined routes, its functions, its age or its general performance.
Without a doubt, the digitization of processes is necessary to adapt to market requirements and remain competitive, which is why telematics is positioned as the main ally for mobility when it comes to optimizing all its processes and at the same time contributing to the increase of the sustainability of cities.
Geotab takes all these elements into account, offering clients tools that can help them better manage their assets, complying with the new legislation on sustainability and also promoting other areas such as optimization, productivity, security o compliance with regulations; improving all the processes of the value chain of the transport industry thanks to the analysis of data and relevant information.