"Despite the pandemic, we have not stopped, because we have adapted"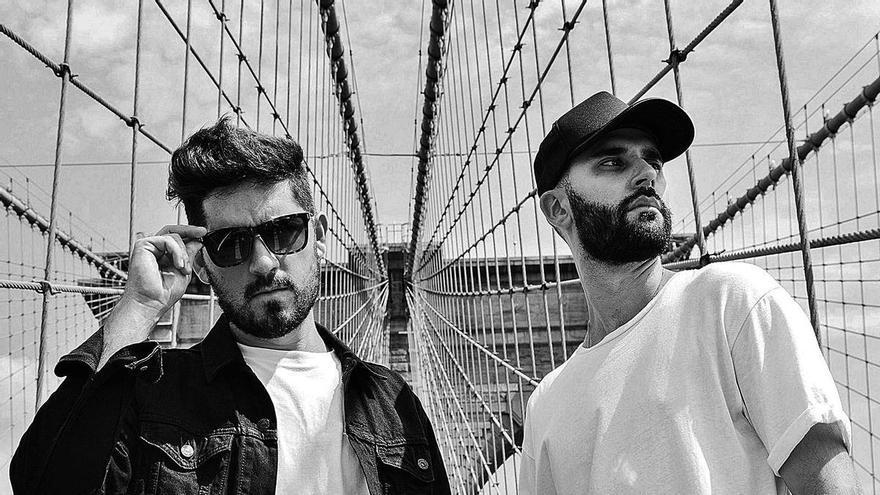 How about Siloé's relationship with the Canary Islands?
We have participated in two festivals in the Islands but it has been more than two years that we have not been to the Archipelago. In addition, this time it will be the first time that we will offer our own concert, to see our people and spend a whole week in the Canary Islands because we will also give a series of talks to tell about our experience in the world of music. We are also planning to do a small collaboration with Levi's, who are supporting us on this tour. So it will be a fairly intense week that we will spend in the Canary Islands. And we can also enjoy personally, something that we have not been able to do until now. We promise to enjoy it as it deserves.
At the La Laguna concert, what will the audience see?
We have prepared an acoustic format, with songs from our three albums, with the songs that our followers liked the most. They will all come spun together so that it is not a conventional concert but with a speech and an acoustic aesthetic that allows us to connect with the public in a slightly more intimate way. It is not a dance format, like others we have, but more intimate so that the public, through the songs, connects with everything that is inside. It is a proposal made with great affection.
They will also offer a workshop. Had they previously had the opportunity to approach their followers in this other way?
We have ever taught courses on music production or composition at the University of Burgos but we have never done workshops for people who are trying to decide what to do with their lives. We are not much about giving talks to anyone but it is true that I believe that publicizing an experience like ours can help, even if it is to a single person, and it does not have to be to dedicate themselves to the world of music, but simply to chase your dreams. I would have liked to have had an opportunity like this.
Despite this turbulent time, you have had a summer loaded with numerous concerts. Do you consider yourself privileged to be able to do what you like at such a difficult time?
We have not stopped because we move a lot and we have adapted our format to acoustics, and we even do it by candlelight. It is a format that, although tomorrow you can already stand at the concerts, we will continue to do so because it is a proposal for small venues and with quiet people, who come to see something that allows them to connect with the music and with themselves. . We also have another format that is the most electronic and festive, that invites more to dance and that we are doing more and more. In any case, the acoustic format has emerged due to the pandemic and thanks to it we have been able to play in many places in Spain.
"We are not about giving talks but showing our experience can help people"
Unquestionably, in these times those who adapt to the new pandemic circumstances triumph.
Yes. Also, what we have created for this reason is not going to go away. It is an idea that arises from the limitation, so in that sense it has been good because we have managed to connect with the public. That is what makes an artist successful. It is a proposal, like our own group, with which we represent our duality, a singer-songwriter and a DJ who are merging their worlds. Precisely being extremists in our proposals has helped us to differentiate ourselves from other groups.
Precisely those very different ways of looking at music, do they make composition work difficult? How is your system for creating new themes?
At the beginning it was more complicated and it was difficult for us to find common ground. We started looking for links with the rhythm. Sometimes I create the bases and then Fito looks for his hole on top, and other times it happens the other way around. Sometimes we even start working together from the beginning but we are always looking for our own identity, regardless of the music we are making. I think we are lucky to be a group with a liquid sound, which evolves thanks to what is happening around it, but which is always us. We are like the same water but in a different container. And that's fine because people recognize us but at the same time it allows us to evolve and not spend our whole life doing the same thing, something that would bore us.
They are preparing the recording of their next album, for which they will also travel to Ibiza. What can you anticipate from that new job?
We still can't get too far ahead. Now what we are facing is the end of the Metropolis 2.0 tour that will end in December. Throughout these months something will come out of that new album but it will be next year when we launch it. We will go to Ibiza and lock ourselves up to make this album but while we will be saying goodbye to the previous one as it deserves because with the pandemic, despite the fact that we have been able to play during the two summers, we want to finish it as it deserves. There are many people we have not seen for almost two years and we really want to go back to cities that we have visited for a long time.