Desigual workers will vote if they want to work only four days a week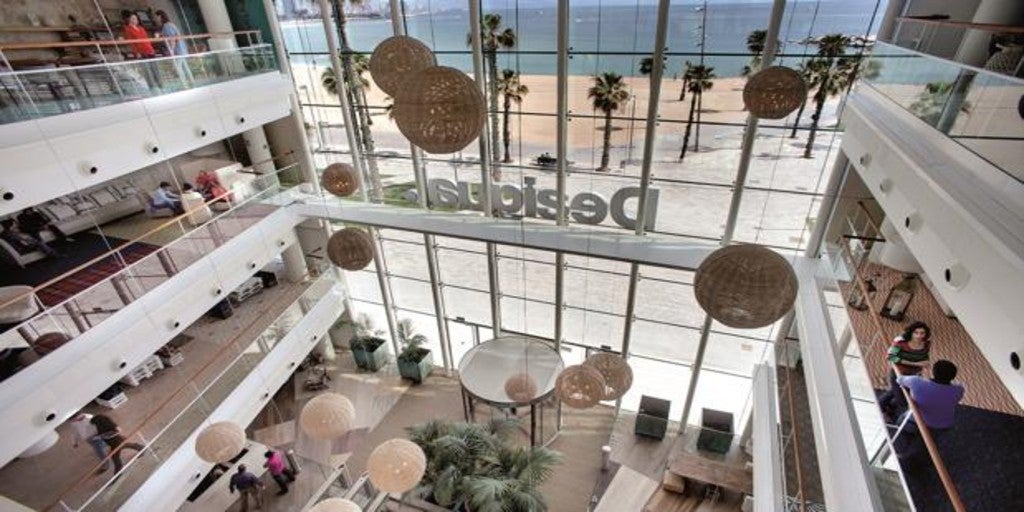 Updated:
Keep

Work three days in person plus one telework day. Desigual has presented its 5000 workers from the central offices a proposed four-day workweek, but with salary reduction. The proposal, which leaves out the sales and operations teams, must be accepted with 66% or more votes in favor. Specifically, the new project goes through a working week from Monday to Thursday with the possibility of teleworking one of these days with the aim of "increasing employee satisfaction," according to company sources.
However, the new working week will mean changes in the contractual conditions of the employees who benefit from this measure. If approved, the weekly working hours will be reduced by five hours, from the current 39.5 hours per week to 34.5 hours. Thus, this new format will also imply a salary reduction associated with the adjustment of hours. "A reduction that the company proposes to be shared, assuming for its part 50% of the difference, which means that the employee will only receive a reduction in his salary of 6.5%", according to Desigual.
As the CEO of Desigual, Alberto Ojinaga, explains, the proposal arises from the desire to "make Desigual the best place to work, a unique place where people can develop professionally, reconciling more and better, enjoying what they do and combining it with their private life. "These months have shown us that we can organize work and teams in a different way and remain efficient, prioritizing what is truly important. I believe that this four-day working day is a challenge that makes us more attractive as an organization, that will allow us to attract the best talent, and that reflects that we are a different, disruptive, young and optimistic company, in constant transformation and without fear of proposing new things, "added Ojinaga.
During these informational weeks and until the voting takes place, employees will be able to participate in a pilot test to assess the benefits that this new way of working brings them. In the event that the proposal has 66% of favorable votes, or more, its implementation is scheduled from mid-October. The initiative is part of a broader plan to offer other work and conciliation models. Improvements will also be studied for the rest of the groups that cannot benefit from this conference -due to the specificities of their positions, such as store workers, commercial and operations teams-, and to strengthen the service to stores and logistics centers .
"We know that it is a very courageous proposal, which can generate uncertainty", added, for her part, the director of Desigual's People area, Coral Alcaraz ,. «For us it is essential that the measure has majority support, that they value Desigual's commitment to innovation, work-life balance and flexibility. We want to strengthen an environment in which well-being and health, together with the fact of enjoying what we do, allows us to increase the motivation of our employees and be attractive to new generations ", Alcaraz pointed out.