Dermatologists warn of an "epidemic" of scabies in Mallorca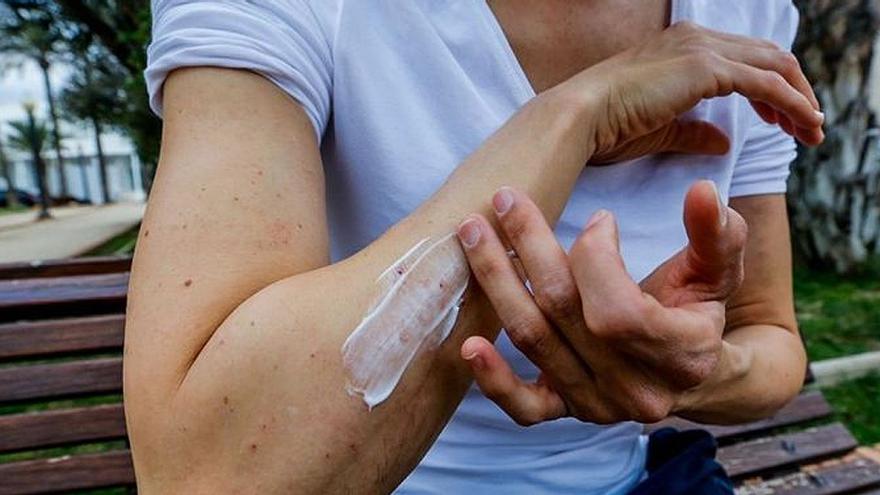 "It's all over the place", confirms the dermatologist about the fact that more cases are occurring in the Llevant region of Majorca. "I spent a private consultation in Inca and yesterday I attended to six cases. In the Manacor hospital today we have assisted four patients and yesterday to five. In the Rotger clinic they are overwhelmed", the specialist paints a bleak picture.
"In the institutes there are three, four or six cases per class. And those six cases affect six families. Or if the parents are separated, twelve"The doctor points out the extreme contagiousness and the difficult eradication that this disease entails.
A difficult eradication to which the lack of coordination that is occurring between hospital care and health centers when prescribing a treatment for those affected, admits the expert.
The head of Dermatology at Son Llàtzer, Rosa Taberner, illustrates that the treatment, which consists of a single application of a cream or ingestion of a drug that must be repeated promptly after seven days, it should be followed by all the cohabitants of the same household, even if they are not infected.
Treatment should be followed by all household members, even if they are not infected
"You also have to wash your clothes at the highest possible temperature. And if the garment does not tolerate those temperatures, store it in a closed bag for a week. All this apart from spraying insecticide all over the house, "he adds.
Scabies It is caused by a mite that only infects humans, different from those that colonize other living beings such as dogs.
"It causes an itch so unbearable that it does not let you sleep", concludes the chief dermatologist of the Migjorn hospital before revealing that before the upturn in cases they detected before the pandemic, the dermatologists of Mallorca decided to keep a count of the cases and notify them to Public Health, despite the fact that scabies is not a notifiable disease. "We did it until the Covid-19 that completely monopolized the attention of Public Health ", laments.
"The disease, apart from being annoying, itches that you die", corroborates Dr. Rocamora, attributing that itching to the urine and feces that the mite spreads on the skin of the affected person that, due to the allergic reaction caused by these sediments, cannot stop scratching.
The itching is more intense at night because the mite shows more active at high temperatures that are reached when the tenant who suffers from it is found wrapped in the blankets, concludes the Manacor dermatologist.