Dependency: how to deal with it before, during and after | Society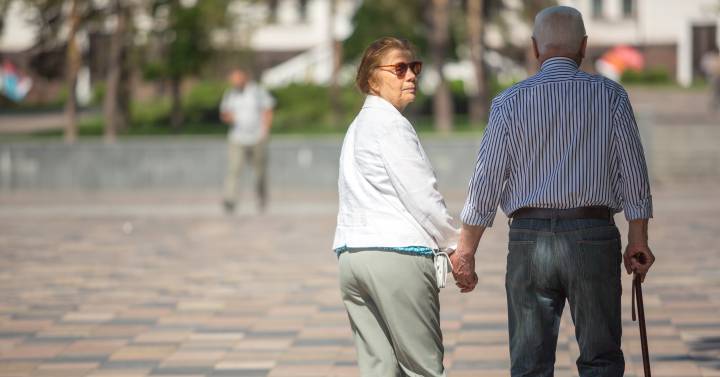 The house gets big and we only make life in two rooms. Suddenly, we no longer reach the loft and the room is full of traps. Errands are forgotten and labels are confused. It has been going on for a while, but you are ashamed to recognize it and let your family know. The need to be taken care of comes almost always without warning. "We are not prepared for it. These are circumstances that come upon us abruptly," says Miguel Ángel Sánchez Chillón, family doctor and president of the Medical Association of Madrid. "It is a pending issue in society. We think about retirement plans, pensions, homes. But not that when we retire we will require care. We have to plan it as we plan anything else. And, when we already know we have that need, you have to go to social and health services, "he summarizes. But, despite the apparent simplicity of this approach, facing the situation raises doubts, fears and a fear of logistics and bureaucracy in many cases founded. For both the affected and those around him.
What can be done before, during Y after of a dependency situation?
1) What to do before
The deterioration of a person, be it physical or psychic, usually leaves distinctive clues. We must be aware of our own actions and those of family members, neighbors and friends. Alert and get ahead, experts agree, can make a difference in the remaining years of life.
Be attentive
Rosaura González, social worker and director of a day center in Santander, recommends keeping an eye on society as a sign of fragile situations in our environment. "We must collaborate so that the dependence of those around us arrives as late as possible. And use social surveillance to detect it as soon as possible. Before our father can not get out of bed there is a process. Or if a neighbor calls all the days for you to open the door because the key is forgotten … That is not to be allowed to pass in. Or if you see that your mother is more decayed, encourage her to go to classes with other women. the elderly, and many times it is we who have to weave it, "he warns.
The fear is added to recognize that, indeed, something may be happening to us, a fear that grips many people. "Sometimes we don't want to see it because it's something that affects our dignity and pride," reflects Dr. Sánchez Chillón. "Presenting yourself to strangers and recognizing that you have a hard time handling yourself in daily life is hard. When it happens abruptly, it is obvious, but when one begins to notice it gradually it is not easy to admit it." 30% of the income in the urgency of a hospital, in people over 80 years, are due to own errors with the medication. "Many seniors take the medications without being sure if they are correct. They prefer that to admit that they are confused with the boxes," he explains.
Municipal services, fast and accessible help
Given these facts do not wait. Prior to the processing of a dependency benefit, there are free and easily accessible services that, according to experts, not everyone knows. The best thing to do to get information is to use a social worker: in large cities they are in the social centers of each district; and in smaller towns, in the City Hall itself.
One of these resources, of simple and agile processing, is the municipal aid, which can be chosen by the elderly, unstructured families, disabled people or young people in vulnerable situations, among others. It includes three basic services: telecare, catering and home help. "It gives whoever needs it a person goes to the home of the affected person every day and, for example, helps him to move in his social environment and forces certain errands in the neighborhood. catering, also at home, provides prepared food to people who cannot cook. Telecare, the famous medal (a kind of communicator that has been hung up), is a way to let me know if I fall, feel bad or feel lonely, "says social worker Rosaura González.
In addition, there are social centers to go to stimulate physical and mental condition, a way to prevent worsening. "In them, work is rehabilitative, not assistance, so that people maintain their abilities and delay the arrival of dependency," says González. They are, without going any further, meeting spaces, outdoors and covered, where to play cards, talk, exercise, learn new skills or establish a routine.
2) What to do when it arrives
"When your family member needs daily attention or cannot be at home alone throughout the day, you have to proceed to process the dependency benefit. But do not wait until your mother knows or put the key in the door or which it was his room, "argues Gonzalez. "You have to anticipate because the process can take a few months."
As José Manuel Ramírez, director of the State Association of Directors and Managers of Social Services, recalls, "the dependency benefit is a right of citizenship, legally and administratively claimable, contained in the first article of the Dependency Law." According to data from IMSERSO, 1,350,849 people have the dependency benefit recognized and 1,093,062 receive it, which leaves 257,787 out of the system, waiting for vital services so as not to split their lives and that of their families in two.
Although the powers of this law are transferred to the Autonomous Communities, the essential process to request the benefit is the same. The recommendation, says Rosaura González, is to go to the Social Security health centers or municipal social services, where staff can inform and help with all the procedures.
Once the degree of dependency is resolved, the monetary benefit granted will vary depending on an economic valuation. "Several economic factors of the dependent person are taken into account: the amount of the pension, bank yields, the Multiple Income Public Income Indicator (IPREM) by persons of the family unit … According to these criteria, the contribution results one or the other. There are cases in which the totality is covered and the family is exempt ", details the social worker.
This benefit, not compatible with municipal services, serves to pay for the different services to which each grade entitles. There are mainly four: telecare, home care, access to day centers and residences. Home care is carried out by professional caregivers. Day centers and residences have gerocultors, therapists, social workers and nursing assistants, among other specialists, to cover the spectrum of dependent needs.
The Administration decides who manages these services and centers. There are two alternatives: direct management by the public entity itself and indirect management by private entities. In the second way, the Administration summons a tender in which the management of these services and centers is offered. The companies that attend must accept and meet the technical and economic criteria set out in the tender documents.
On April 1, a decree law entered into force whereby the State assumed the payment of contributions from non-professional caregivers, the majority group of people caring for others in Spain, mostly women and relatives of the dependent. This help can be requested for any grade and is compatible with day center and telecare services, but not with home help. To enroll in this regime, simply go to the General Treasury of the Social Security and fill out an application. It can also be processed at the electronic headquarters of the Treasury, in the section High in Special Agreement. In addition to the form, the Individual Care Program (PIA) and the ID of the dependent and the caregiver must be submitted.
3) What to do next
Grade Revaluation
Many families contemplate how the deterioration grows and with it the need for care and means. "When changes in the condition of the dependent are detected, a new valuation must be requested," urges Rosaura González. "The revisions usually go much faster than the initial recognition. Also the reallocation of a resource. For example, it is common that at first you want, for your mother, a home help. But within a few months, for the worsening , you prefer me to go to a day center. " To request this review, simply go to the Social Services of the City Council where the applicant is registered.
Although the reviews are faster, clinical and administrative actions do not usually go hand in hand at times. "When you see that a patient has a grade one but his disease has a progression profile, you can do little in terms of grade review. What counts is the moment of the cross-sectional assessment, which is when the team is going to see you home and it determines the level of deterioration. But it is true that once you have to activate the dependency, the revaluation is faster. That is why you have to do it as soon as possible, "says Eduardo Delgado, psychiatrist and geriatrician at the Madrid hospital in La Princesa.
Housing, an obstacle course
Another issue that families are thrown over is how to adapt the homes so that they are not mined fields for their inhabitants. "The vast majority of accidents in the elderly are domestic," says Dr. Sánchez Chillón. "And most of the complications are due to the little functionality that the environments acquire for the citizen. The house is full of traps." In the big cities, in addition, a curious thing happens: no matter how large the home, the living environment of the citizen is reduced to one or two rooms. "And not everyone can adapt their house to make it safer," says the doctor, who points out that this adaptation is also extensible to urban spaces. "It's something that costs a lot of money. And as a society we suffer from these economic resources."
(tagsToTranslate) dependence (t) face (t) act (t) first (t) sign (t) fight (t) loneliness (t) lose (t) fear (t) consult (t) social worker (t) ( t) be (t) key (t) give (t) expert (t) face (t) family care (t)



Source link