Dependency aid workers, fed up: "We are mistreated and we are abandoned"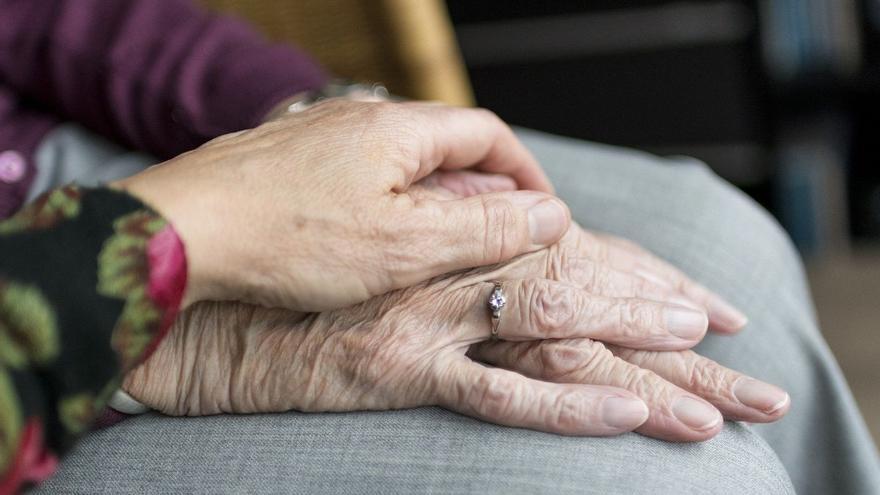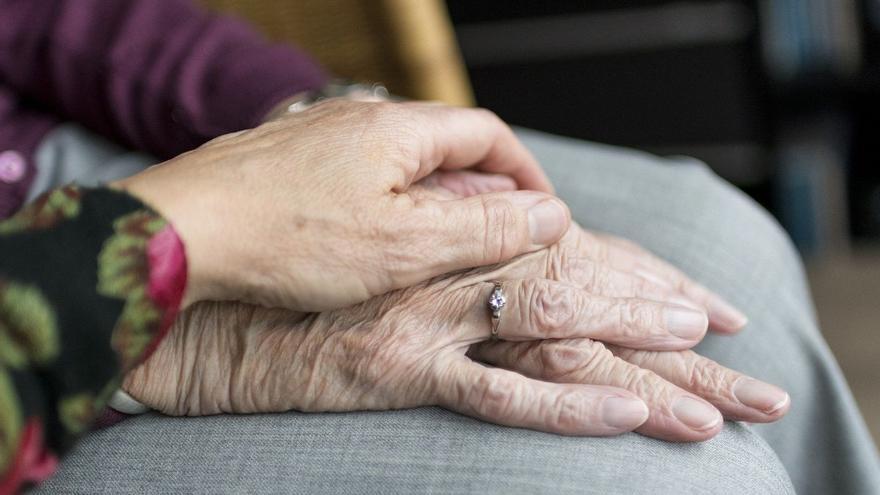 The home help assistants, essential workers of the dependency system, are fed up. They feel abandoned, believe they are invisible and are disappointed because neither the government nor any party have done anything to solve their precariousness.
"We need to stop being invisible. We are mistreated at work and we have been abandoned for more than 30 years. Home help is a niche of precariousness and poverty", denounces Eva Miguel, from the Auxiliary Home Help Unit Platform.
It is a very sacrificial job, with low salaries and performed mostly by women. Since 2015, this group has demanded that the service be de-privatized, that a study be carried out on occupational risks in the place of job -homes-, that their professional illnesses be recognized and that the reducing epigraph of the retirement at age 60, since the physical and mental workload they assume makes it difficult for them to work until they are 67.
"The home help service was publicly owned, however it has been privatized and it is a succulent cake for all these companies. We demand that they stop marketing, doing business with care, and go back to being managed publicly in the entire Spanish territory because you pay with the citizens' public money and it is being taken by four companies that have seen home help as a way of enriching themselves at the expense of our work, our health and the dependent people themselves," he laments.
Tired of being ignored, Miguel and other colleagues camped last November at the gates of the Ministry of Labor with the aim of being received by the minister Yolanda Diaz. After several days of camping, they left the protest without the meeting being held and without seeing their claims addressed. With the beginning of the year, the auxiliaries have resumed their protest actions: this week, in Ciudad Real the workers have carried out partial strikes to demand the negotiation of the collective agreement, in Asturias there have been concentrations and they assure that this is just the beginning.
"A Total Disappointment"
"Not everything ended in Nuevos Ministerios, it was the beginning of change for home help and we plan to start carrying out actions from February. We are going to continue with the fight and the demands and if they do not listen to us, we will go further We are not going to stay here," says Miguel.
Sole Pérez is 63 years old, she is an auxiliary in Murcia and also participated in the protest in front of the department directed by Yolanda Díaz. "There are so many injustices in our work... We are totally abandoned and I can tell you that not only because of the current government, no matter the political color, our problem is not dealt with by any party of any political color. They do not want to recognize our rights: either there is political will or it will be difficult for us to solve the issue."
Miguel is "totally disappointed" by the fact that a minister "who is from the left, who is feminist, do nothing to unblock this and have 150,000 workers in this situation": "I find it shameful and regrettable".
The assistants explain that this work -which is financed with the dependency aid budget but is subcontracted in a very high percentage of territories- suffers from high eventuality and it is usually covered with partial contracts and split shifts that prevent conciliation.
Great physical wear
"They made care a profession, they professionalized it, but they never dignified them. We are qualified workers, trained and yet discriminated against. (...) We ask for the recognition of the diseases work that we suffer, which are many on a physical level, but also psychosocially due to the harsh circumstances we live in at home and due to the stress that having little time to carry out many tasks and our own precariousness causes us", continues Miguel.
Pérez cares for six dependent people and says that if each of them weighs an average of 80 kilos and has to be moved from bed to wheelchair, from wheelchair to shower and back again, he can move about 300 or 400 kilos in a single house. "Imagine the amount of weight that comes to support our back," he stresses. In addition to musculoskeletal problems, they face "a lot of psychological burden", work with toxic chemicals and sometimes even suffer sexual abuse and assaults physical.
"The physical wear and tear is very great, but also the psychological one. We have to care for people with serious illnesses, complicated users, sometimes we suffer abuses, a person who comes up to you and touches your ass...", emphasizes Estefanía, a home help assistant in a municipality in Cadiz.
He will be 11 years older in that job -in which for almost six years he was covering vacations, with bad shifts and with a long distance between the homes of his users. "Before I was a secretary and I don't change it. You take an experience and a life, you do psychologist, you are not an expert, but you enter a house and help, you accompany. It's not just about cleaning, I am a social health assistant and if a sore appears, you attend to it, you make sure that the person has eaten, that they have taken their pills, that they are clean, that they have their cures and that they are mentally well. I am here for that and you have to do it as if it were your mother or as you would like it to be done to you," he stresses.
Every day, Estefania takes a child for a walk with disability intellectual, attends to a bedridden girl with a high degree of dependence, a nonagenarian and a woman with depression, whom she accompanies to the street, makes her food and washes her. His working day begins at ten minutes to eight in the morning and ends at 2:35 p.m.
This assistant insists that the companies in charge of these services "they are not there for the love of art" and considers that if the money these companies earn were municipalized, it could be invested in more services, better quality for users and better working conditions for the auxiliaries.
trade down
The regulation of the working conditions of dependencies is complex. A 2018 state agreement governs the overall framework of the relationships that have to do with dependency and that affects four sectors: nursing homes, day centers, the home help service and telecare. This "miscellany", explains Juan José Montoya from CCOO, makes collective bargaining difficult because various employers' organizations participate with very different interests "which make it practically unfeasible."
In addition, different autonomous communities they have their own agreements, which usually improve the conditions of the state, and there are company or work center agreements.
Montoya acknowledges in a conversation with EL PERIÓDICO DE ESPAÑA, a newspaper belonging to the same editorial group as this medium, that the home help service is a "precarious female work niche" and denounces that one of the main problems of the sector is that the salaries are very low: "The work is painful and sacrificed and is very poorly paid, little above the professional minimum wage. The workers, if they can, go to the Commerce or to the hostelry".
The union spokesman criticizes that the companies that offer these services present "low bids" to be awarded a tender and "the only way they can save is by spending personnel" in this labor-intensive sector.
"There is a sector error. The companies must realize that the low price policy, that of 'I make it cheaper and keep the contract', impoverishes the sector and it gives the message that care can be offered cheaper", he criticizes.
To the low salaries, he continues, it is added that the majority of contracts are partial, not of full time.
Montoya stresses that it is pending to resume the Collective negotiation and defends that both CCOO and UGT are convinced that this situation should be given a "push" and collective bargaining resumed.