Denmark plans a new early retirement for jobs with more physical burden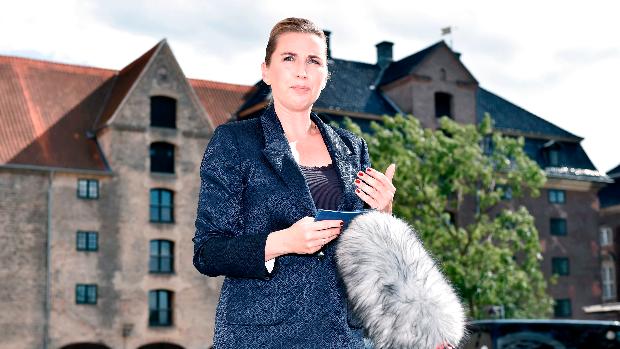 Copenhagen
Updated:
save

Thousands of Danes with long working lives will be eligible for a new early retirement with which the Government intends to reward people with jobs with a great physical burden, according to a controversial model that represents a symbolic turn from years of policies of cuts in benefits and pensions.
The plan presented this week by the Social Democratic Prime Minister, Mette Frederiksen, responds to the main promise made before the election campaign a year ago, which ended with the return to power of his party five years later.
"Now it's Arne's turn," the election posters with a photo of a 59-year-old construction worker wore, appealing that "the most punished," both physically and mentally, they should be able to retire before retirement age with a 'decent' pension and suggesting that four decades of working life would be enough.
In short, it is about dignity and justice. When you have worked for many years and have done what you should, you have to be able to retire with dignity, "he said when presenting the plan Frederiksen, which chose a factory of the main Danish meat as the setting.
But the initial proposal is more modest than suggested at the time: at least 47 years of work will be required, which benefits unskilled workers almost exclusively and leaves out professions that require a short higher education. The plan is based on a complex model that sets 61 as the key age for calculating: those who have worked for 42 years at the time, may retire one before the retirement age (set at 68 for 2022); if they are 43, two years before; and with 44, three.
When calculating working life years Both permanent and part-time jobs will be included, either as salaried or self-employed; as well as time with parental leave or with unemployment benefits. The amount, 13,550 kronor (1,820 euros) gross per month, is relatively low for Denmark, where the average tax burden is around 40% and the standard of living is high; although it can be completed with up to 3,200 euros per year of part-time jobs.
Authorities estimate that 38,000 people will be able to request it in 2022, year in which it would begin to work, but only 22,000 will do so, and of these, 6,000 will be active labor force; the rest will correspond to people who receive some kind of unemployment or other assistance. The Government estimates that it will cost about 2.6 billion kronor (349 million euros) a year at the beginning and 3,000 (403 million euros) in 2035, and will be financed with tax increases on high incomes, as well as a tax on the financial sector.
And the door opens to an annual review of the model in case the estimates of its cost differ greatly from what was expected. The project has garnered media attention in Denmark and has drawn criticism from both sides of the political spectrum.
Criticism in the opposition
The Liberal Party, leader of the opposition, has rejected it and advocates reforming an early retirement modality expressly approved last year by the then right-wing Executive for people with less than six years to retire and very reduced work capacity, but that requires a prior medical examination.
Liberal economists and media related to the right criticize that it is financed with tax increases and established in times of crisis, in addition to warning that the cost could skyrocket if conditions are relaxed under pressure from government allies.
Both the red-green Unitary List and the Popular Socialist Party demand a more flexible and generous model that values ​​the "psychic" punishment suffered by nurses, midwives and pedagogues.
Although the Social Democratic Party governs in the minority with less than 30% of the seats, it seems unlikely that he will not carry out his star project: Both the other forces of the left, the social liberals (also allies of his) and the xenophobic Danish People's Party have given him their support.
A hypothetical failure in the negotiations would lead to early elections that would only benefit the Social Democratic Party, triggered in the polls by the management against the coronavirus, which has been settled without confinement and with low numbers of infections and deaths in the European context.
The pension «Arne» also represents a nod to the danish working class of the party that has traditionally represented it in Denmark and that seeks to vindicate itself after participating in the sensitive cuts that the welfare state has experienced in the last two decades in all the Nordic countries.