"Denialists, bad spark eat your guts", the lament of an ICU nurse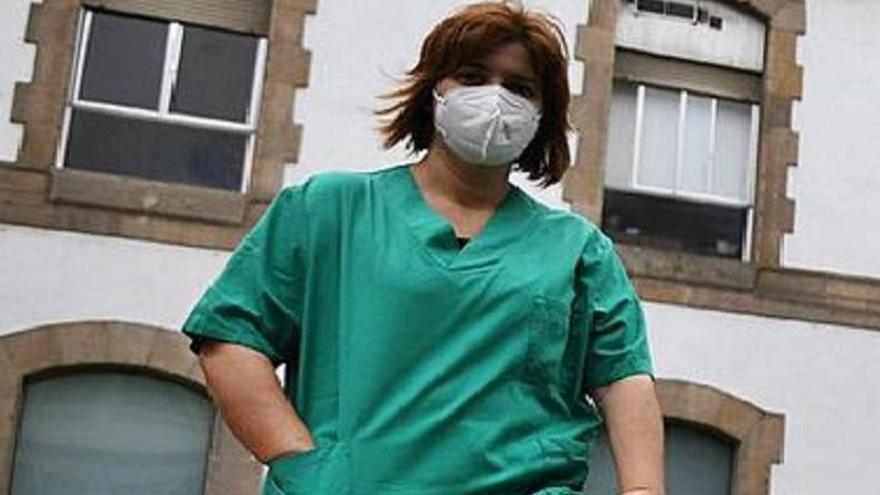 Inés Lobeira, a nurse who treats people infected with covid-19, has shared one of the most shocking testimonies of this recently released 2021, that of a man with "galloping pneumonia" who had to be taken to the ICU just when they had just told him that his wife, infected, had died and that he had begged: "Don't let me suffer ".
This health care provider tells about it on her social networks, in a comment that begins with a contrite "I just woke up from what I wish was a nightmare", but it is not, because this has happened in his first watch of the year at the Montecelo hospital, in Pontevedra.
"First slap of reality", he describes, referring to the story of this patient who was "conscious" and adds that, in situations like this one he has experienced, "there is PPE for the body" but he wants one "for the soul, which can not anymore, because We have been in this war for nine months now. "
"And what remains," he assumes, as well as other cases, that of a "very bad" neighbor who, despite everything, recognized her by his eyes or another man who collapsed, naked and disoriented.
Therefore, he makes a request: "Stay away from those who do not wear a mask or go beyond the recommendations. It is right now our worst enemy, more than the coronavirus itself. Deniers, bad spark eat your guts. "
With the support of a photo with his mask and the legend "I get vaccinated", he leaves another reflection: "It will not be an easy year this 2021, but we have to try. Beware and stay away from the shoddy revolutionaries".