Demonstration of Public Health personnel to ask for solutions to the lack of means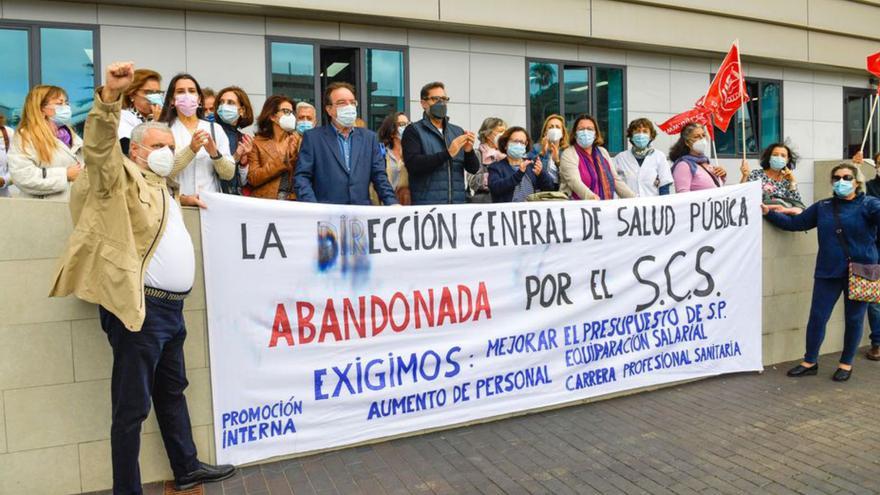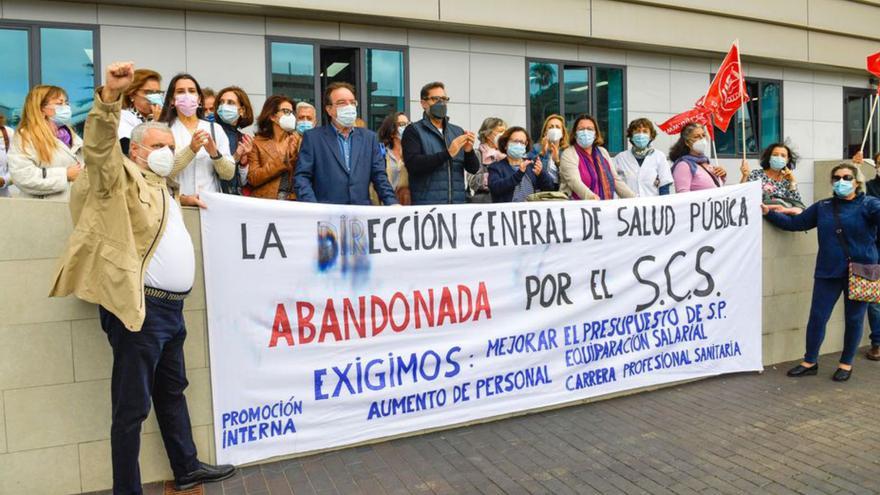 «It is a manifestation that wants to change a scenario of centuries in Public Health. The pandemic has caused the anxiety situation of all workers in the sector to be filled. I am section chief of Public health and that is why I have to be next to my colleagues in this basic unit in the health system ", said yesterday the head of Epidemiology and Prevention of General Directorate of Public Health, Amós García, during the concentration of the staff of the DGSP of the Canary Health Service in front of the headquarters of the Ministry of Health in Gran Canaria, to demand urgent solutions to the situation of precariousness and lack of means, personnel and facilities, with which they are forced to work both in the management of the covid pandemic and in the protection of the health of the population.
According to García, «we want to homologate ourselves with the remaining colleagues of the SCS who are also health workers and are pursuing a professional career to which we are not entitled. We want to be all the same before a similar job. We have a high desire for public service, but we ask that we be considered.
The staff pursues that the DGSP of the minimum human and material resources to fulfill the functions entrusted to it in the protection of health, the only way to make the Public Health System sustainable as we know it: universal, free and of quality. «The abandonment of the DGSP is a fact that has been dragging on since 1996 in which not a single vacancy has been filled again: due to illness, retirement or death, with a zero staff replacement rate, preventing the transmission of knowledge and accumulated experience, because there is no one to pass the witness to ». The staff added that "if Public Health policies are not improved, the public health system will irretrievably collapse, as has been about to happen with covid or with the effects of SARS, MERS, Ebola or bovine spongiform encephalopathy. We have been able to face the covid with endless working hours, holidays, canceling vacations, concatenating one alert with another, because unfortunately for our organization we are so few that we are essential, which cannot continue like this, that is why we shout.
After the meeting last Monday between the DGSP claim committee with the SCS director, There is no discernible will to solve the deficiencies denounced repeatedly because the answer was to refer the solution of their needs to the Public Function in writing that on previous occasions have already proven not to be useful to solve the serious problem. If there is something clear after the covid pandemic, it is the importance of having an adequate Public Health structure capable of facing the surveillance and control of diseases and of addressing health crises with agility and efficiency.