Dembélé suffers an elongation in the thigh and is low again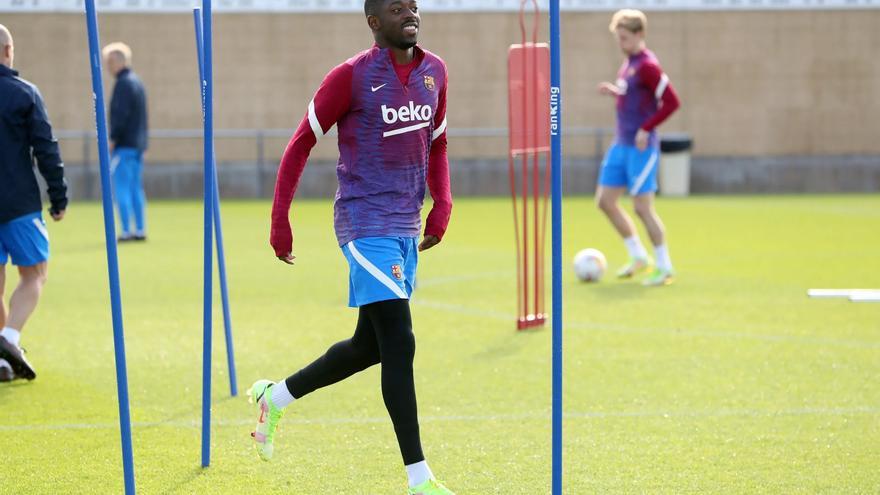 The French player Ousmane Dembélé will be low again in the FC Barcelona when noticing in training this Thursday, after playing sour first minutes of the season in Kiev this week, a muscular discomfort and, in addition, Sergiño Dest will not be able to play in Vigo against Celta due to low back pain.
"The first team player Ousmane Dembélé has a elongation in the semimembranosus of the left thigh. It is low and the evolution will mark its availability ", communicated the Blaugrana club.
Dembélé had been in the dry dock for five months after injuring himself last summer with France in the Euro 2020. After a long recovery, he 'debuted' this season in Kiev coming off the bench in the second half.
With his umpteenth injury, Well, it seems countless since you saw the Blaugrana, you must return to the casualty list, To which he joins to visit Celta this Saturday, on matchday 13 of LaLiga Santander, side Sergiño Dest, who has low back pain.
The available players trained in field 3 of the Ciutat Esportiva under the command of Sergi Barjuan. "The Brazilian goalkeeper Neto has not trained due to a feverish situation," explained the Blaugrana entity.