Deliveroo will leave Spain on November 29 due to the 'rider' law and agree to an ERE for almost 4,000 distributors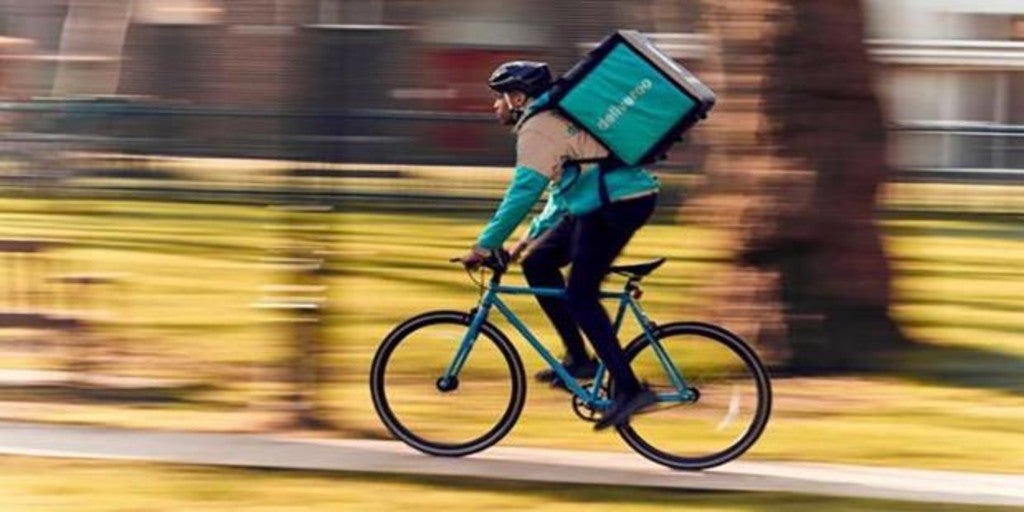 Updated:
Keep

Deliveroo finally will leave Spain on November 29. In July, the platform announced that it would carry out an internal consultation to decide if it would stop operating in our country, after the approval of the 'rider' law that requires the hiring of delivery drivers who work as false freelancers. Four months later, his departure has become official
after finalizing the consultation between your employees on the development potential of the activity.
As reported by ABC, this possible departure from the platform of British origin
it would not be cheap, since it would have to agree on an ERE for its almost 4,000 distributors in Spain. An agreement that has been made official today, after two days of meetings. Finally, employees will be compensated with 45 days of salary per year of service.
In addition, a minimum amount of 1,000 euros will be guaranteed if this amount is reached through seniority and salary, as ABC has been able to confirm.
Union sources reported that the agreed indemnities are gross and that the withholdings will be applied on the same. For the calculation of the compensation, in addition to the fixed and variable income, additional concepts will be taken into account such as the IPO bonuses paid to the riders in 2021 and the value of the 'stock options' exercised for the structure personnel.
Starting tomorrow, Friday, November 19, the company will progressively communicate the termination of the contract to the workforce. Consequently, the company will send a communication indicating the exact date on which the contract will expire. Within a maximum period of seven days, the amount of the legal compensation of 20 days per year will be transferred.
"We want to thank all the 'riders' and restaurants that have worked with Deliveroo in Spain, as well as our wonderful clients. The company is proud to have had some of the best restaurants in Spain as partners and to have collaborated with thousands of riders who have worked hard to bring millions of delicious meals to Spaniards since 2015, even having been a lifesaver for many of them during the pandemic ", the company reports in the farewell note.
Although the 'rider' law is the main cause of Deliveroo's cessation of operations in Spain, the truth is that the company had already started months before its approval to divest in our country. For example, in 2020 it already carried out an ERE for its central office workers.