Deliveroo opens the door to leave Spain after the approval of the 'rider law'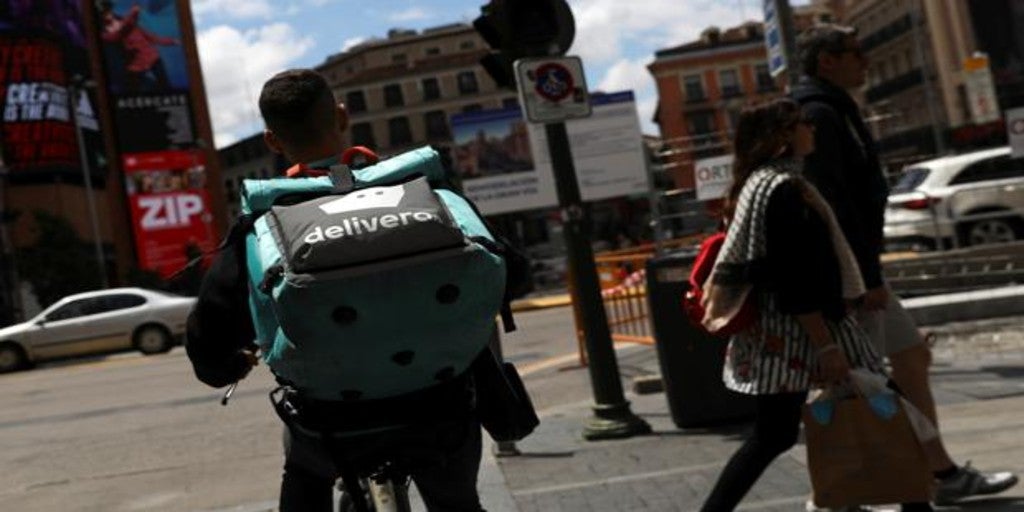 Madrid
Updated:
Keep

Deliveroo has announced this Friday the holding of a consultation among its employees about the cessation of their activities in Spain, as reported by the food delivery platform in a statement. In this sense, he recalled that currently operates "in 12 markets around the world" and added that the gross transaction value (GTV) of the company comes from markets where it occupies the first or second position. Spain represented less than 2% in the first semester of this year. All this coincides after the approval on June 10 of what is known as the 'Rider Law', which regulates the working conditions of the delivery men who are forced to hire as employees in three months.
As the company explained in a statement, it has come to the conclusion that "achieving and maintaining a top-level market position in Spain would require an very high investment level, with a highly uncertain potential return in the long term that could affect the economic viability of the market for the company ".
Deliveroo has ensured that his intention to leave Spain reflects his intention "to focus investments and resources on the other markets in which it operates, continuing with the growth of its network of consumers, partners of restaurants and supermarkets, as well as riders and expanding its market share ".
Along these lines, he has pointed out that his departure from Spain "will be conditional on the result of a consultative process with the affected employees and the riders." A procedure that will begin at the beginning of September and that the company wants to extend to other parts of the business, with the intention of preparing the necessary documentation.
In the event that the intention to leave Spain is confirmed, after the consultation process "which will last approximately one month", Deliveroo intends that the riders and employees receive "an adequate compensation package" that complies with the legislation local.
In this regard, the International Chief Business Officer of Deliveroo Hadi Moussa has assured that the intention to leave Spain "has not been taken lightly" and, in this sense, has thanked restaurants, riders and employees for their work on the platform. "Everyone will receive support during the consultation period," he assured.