Delirium on Twitter with the passage from 'Sálvame' to Informativos Telecinco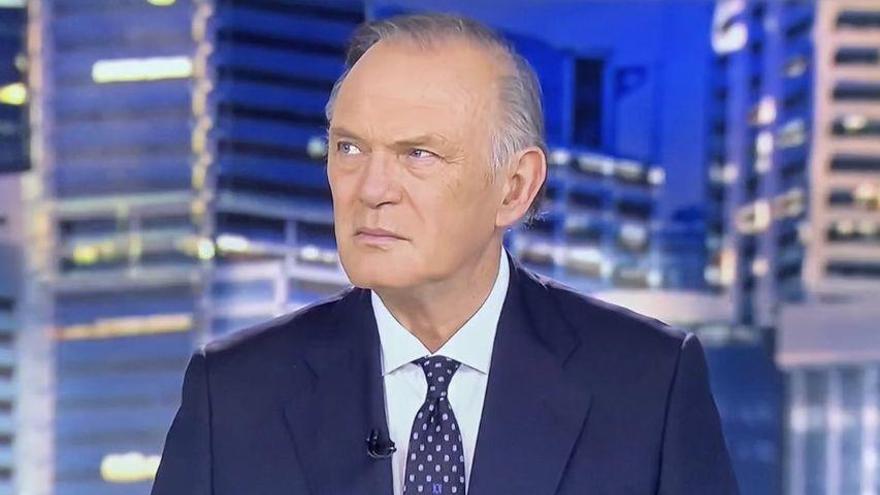 The daily television struggle to keep the audience glued to the screen has caused that, for some time, in Telecinco no ad block Come in 'Save me'and the News. This trend that began when Antena 3 began broadcasting 'Pasapalabra' and in Mediaset they looked for the formula of not losing the audience that remains attentive to Jorge Javier Vazquez and its collaborators. A) Yes, They lengthened 'Save me' one more hour under the title 'Tomato' and eliminated the advertising block prior to the informational space.
Since then, the presenter or presenter of 'Sálvame' is in charge of giving way to the Pedro Piqueras News. How could it be otherwise, the clash between the most well-known and absurd format of the Fuencarral chain with the nightly news is insane and gives rise to all kinds of surreal situations.
The Twitter user @marujeer He has compiled several of these moments in his profile, causing delirium in the bird's social network. One of the most viral moments happened when Nuria Marín gave way between dances and disco music to the presenter of the Informativos Telecinco who, without measuring well the transition time between spaces, began to report on the "devastating explosion in Beirut" while on screen viewers still saw the collaborators dancing to the beat of the music.
Nevertheless, Raquel Mosquera starred days later in one of the tweeters' favorite moments. Jorge Javier Vázquez granted him "the privilege" of giving way to the news space, a task that Mosquera tried to fulfill with a certain serious tone, but it was a real failure. The hairdresser and television collaborator presented "the great Pedro Piqueras" as a "reference to the Telediario", the name of the Spanish Television news program, causing laughter among the collaborators and forcing Piqueras himself, who was already on the screen, to hold back his smile.
The last viral moment was starred in Anabel Pantoja and Paz Padilla, who danced to the rhythm of a song with the name of María José, in the middle of the confrontation between María José Campanario and Belén Esteban. At 9:05 p.m., when the newscast begins, Pedro Piqueras appeared on the screen watching Padilla and Pantoja's dance through a monitor with an incredulous face. "Piqueras's face was a poem"commented the journalist Beatriz Cortázar the next day in El Programa de Ana Rosa.