Delibes y Umbral, story of a friendship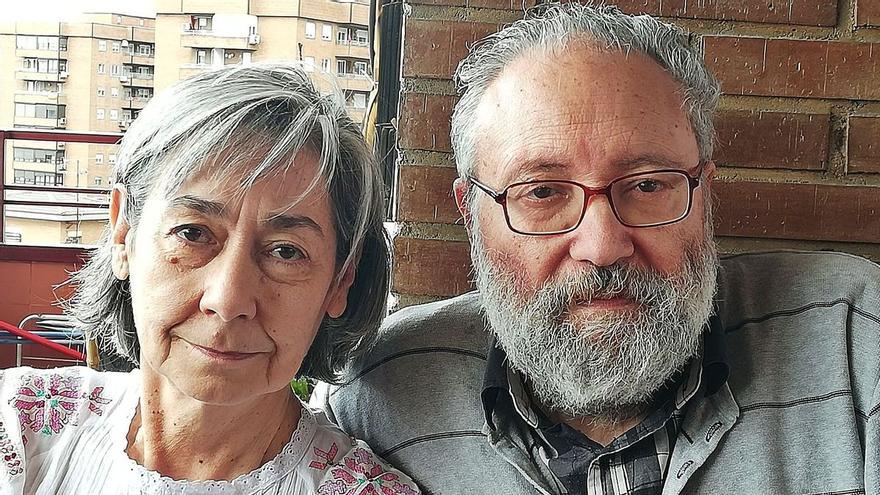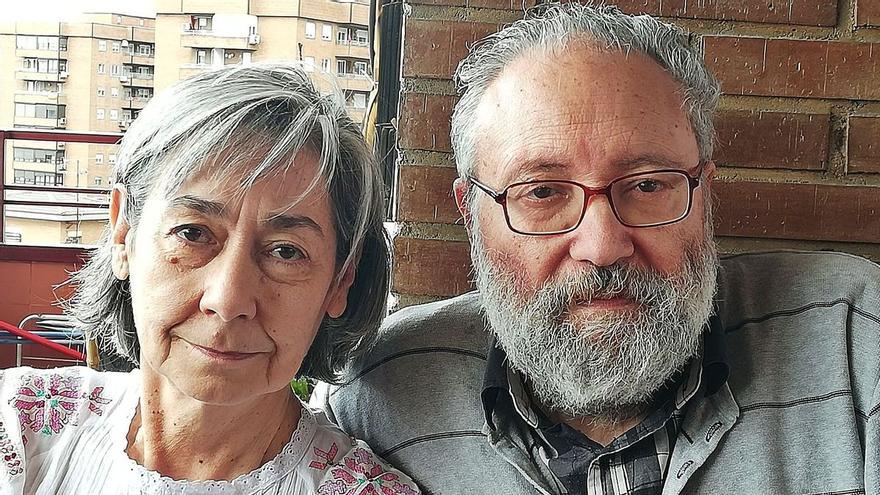 In the grim beginnings of the pandemic, when the COVID struck a knock at daily life and confined the world to their homes, Luciano López and Araceli Godino received the sensational commission to dive, order and edit the correspondence between Miguel Delibes Y Francisco Umbral.
Almost 300 letters, written between the years 1960 and 2007, which exude the sincere friendship and mutual admiration between two personalities as opposite as they are harmonious. One affected broke by the death of the youngest, Francisco Umbral, three years before that of Delibes himself, and that ended an epistolary relationship where health ailments were also entrusted to literary concerns or the most mundane matters of money. The compilation of that material has been forged in a book: "The friendship of two giants. Correspondence (1960-2007) "edited by Destino.
"Behind that image of a certain cynicism, dandy, aggressive, you discover a man with doubts, vulnerable"
That last letter that ends with the profuse correspondence between the two literary geniuses is Miguel Delibes's condolences to Francisco Umbral's wife, the Zamorana of Santa Eulalia de Tábara María Suárez Spain. "When he wrote it, Elisa, his daughter, told us that he was sunk by the blow that meant for him the death of a man who was like his eighth child," says Luciano López. "In that letter you can see the pain and physical deterioration that Miguel Delibes has. The writing is different, hesitant and shaky ", details Araceli Godino.
If Luciano López, Zamorano of Villalpando, and Araceli Godino were commissioned to compile and select all that material for a book, it was because of the literary background of this pair of writers, linked to the work of the universal Valladolid man. "Some highly dialectical in the work of Delibes" written jointly; or "Nature and ruralisms of Delibes", "Two notes on Love letters from a voluptuous sixties" and "Around the words of Delibes" by Luciano Lorenzo, endorse the knowledge and admiration for the work.
Elisa Delibes de Castro, daughter of the novelist and president of the Miguel Delibes Foundation, He entrusted them with a task that for Luciano and Araceli was "an honor". "We started at the beginning of the pandemic, we were both in preventive confinement, and as soon as they sent us the manuscripts of the two foundations (Delibes and Umbral) we got to work," they tell alimón from their home in Madrid.
"The first thing was to read everything avidly to get a general idea, and then letter by letter analyzing, ordering, checking dates or looking for references of the facts that are mentioned" they relate about the work.
In the case of Miguel Delibes, most of the letters were handwritten, with the difficulty of deciphering the writings that were often "illegible, although not very long because he frequently used cards or sheets" they reveal. "We have to thank the collaboration of Pepi Caballero, his secretary for 24 years, who made our work easier and above all avoid falling into misinterpretation," says Araceli Godino.
"It is the friendship of two contemporary classics, as if we were before the correspondence between Quevedo and Cervantes"
Less complicated was reading the Threshold letters, usually typed. Access to such intimate correspondence has allowed editors to uncover unknown personal aspects. "In the case of Francisco Umbral you have that aggressive, dandy image and a certain cynicism, but in his letters you discover a man with doubts, vulnerable," says Luciano López. A young writer who opens up to his teacher and almost tutor. "Delibes not only opened the doors to him of the newspaper ('El Norte de Castilla', of which he was director), but also of the journalistic and literary circles of Madrid or the Destino Magazine of Barcelona. He took care to protect him. It is the friendship of two contemporary classics, as if we were facing the correspondence between Quevedo and Cervantes "compares the villalpandino.
The exploration of this epistolary relationship reveals two personalities as brilliant as they are everyday. A Delibes "restrained, prudent and sparing in its manifestations" in front of a Threshold "more tongue-in-cheek, critical and ironic, but he had wonderful prose, even in his letters he uses metaphor. It is a delight to read them "says Godino. According to Luciano López, "Francisco Umbral's letters are a social chronicle of the time. A multitude of characters parade through them that move in all environments ".
"The death of Umbral was a blow to Delibes, he said he was like his eighth child"
Apart from the literature, Umbral and Delibes are told about their health problems and also their financial difficulties, such as the "wobbly budget" of the pupil, without forgetting "Doubts and insecurities about their own works; issues that when manifesting as novelists normally did not publicly acknowledge. They probably wouldn't think that this was going to be published ", Araceli Godino points out. The reflections of a whole director of the first capital of Valladolid about the problems with censorship or his doubts about the offer to direct "El País", which he would finally reject, are eloquent.
Or the annoyances that the same censorship generated in his novels. "In 'The Dethroned Prince' he had to change a page to put 'What a fucking boy! He thinks only of killing, he seems like a general ', and had to leave him:' What a fucking boy! He thinks only of killing, it seems that I know '".
At the same time Delibes, twelve years older than his friend and protégé, was a great literary critic, "he made some very interesting recommendations to Umbral as a novelist and at the same time praised his prose" describes the writer and philologist.
"They praised each other, although they also raised objections. Delibes is very humble, he said that he has never known how to write articles but he had a fine nose for a literary critic. He was the first to discover Umbral, he immediately realized his talent. And at the same time this is a great literary critic, he wrote an essay on Delibes's work ", Luciano López concedes.
The epistolary relationship, compiled in this work, draws two geniuses, primarily human. The book has been prefaced by the writer and professor Santos Sanz Villanueva.