DelBueno unfolds his musical universe at Guiniguada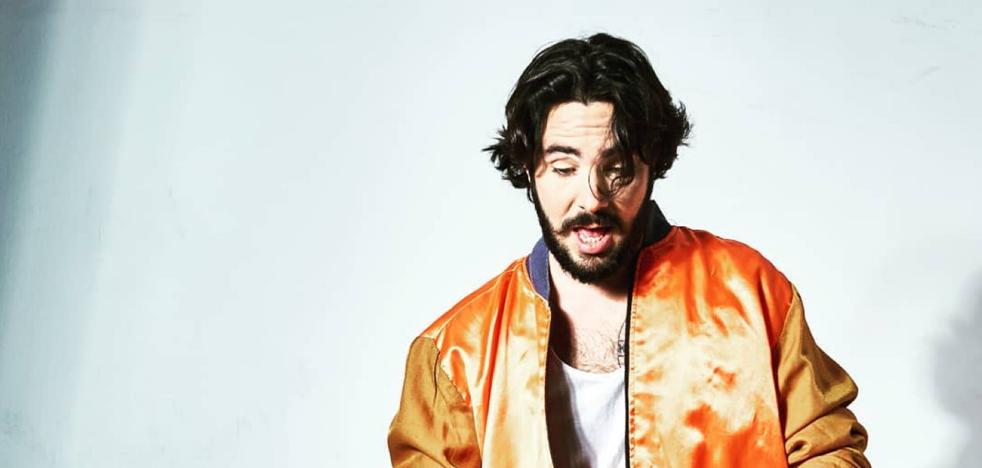 The Gran Canarian musician and producer stars in the 'Press Start Live' concert on the 23rd, starting at 8:00 p.m., at the capital's theater
The oboe and electronic music belong to different worlds. Roque Cabrera, artistically known as DelBueno, breaks down the borders between the two in the concert produced and starring in the
next April 23, starting at 8:00 p.m., at the Guiniguada Theater in the capital of Gran Canaria and entitled
'Press Start Live'.
On stage, DelBueno will play
the oboe, the sax, will sing and rap, confess. They will accompany you during this concert or musical show: Zoraida Hernández Almeida (trombone), Paulina Niemczycka (flute), Arístides Sosa Benítez (trumpet), Raúl Quintana La Capria (VJ/DJ), the dancers Ester Pizarro Mora and Néstor Aguirre Ledesma, as well as like Gilberto 'Totó' Noriega Sosa (Directo producer), Daniel Alberto Martín Díaz (sound technician), and Francisco Pérez Perdomo (light technician).
"I have been a producer for years. I have classical training.
I started in the Gran Canaria Philharmonic Orchestra and then I went to Barcelona, ​​where I graduated from the Higher School of Music of Catalonia. There I began to diversify with modern music and electronics. With the arrival of the pandemic, I began to create things with different styles to share with family and friends, in addition to hanging out on the balcony with the neighbors. Without realizing it, an argumentative and justified musical style was born with Canarias. The speech, at a sound level, was identified with the childhood I had in Las Palmas, playing
mega drive. We had four games and we smoked each cartridge. In my compositions are the influences of the soundtracks of those games. They have instinctively slipped into the songs », she reveals.
In his songs, which in 'Press Start Live' are presented within a
"experience as complete as possible", he advances, a Canarian root coexists that he brings to his field with "Latin, urban, reggaeton and Arcade sonorities" rhythms. «I try to cover the limits and explore as much as possible», points out who confesses that he largely opted for the music of his time rather than classical music for «the 'feedback' with the public». "In classical music it doesn't happen and I love that applause and laughter with the public, as well as the possibility of them jumping and dancing," he underlines with his eyes on what will happen in the Guiniguada.
«The classic style requires a lot of
continuity and constancy. It is very demanding and the circuit is concrete and class-oriented. When you explore and take advantage of the instrument it is not well regarded among purists. Me
classical formation is there and I am finishing creating a production with the Gran Canaria Philharmonic Orchestra. It will allow me to have a foot there and at the same time explore new horizons », she assures.
Of the oboe stands out that it is "a hard instrument to play". "It requires maintaining great muscular and breathing pressure. It is not as bearable as instruments such as the violin and piano, which do not require as much physical effort.
Digitization is anachronistic and has not evolved with the keys. It's like a
symbol of what we understand as classical music since the baroque", he comments on an instrument that in symphonic formations, he says, "has quite a lot of weight". In 'Press Start Live' he flies in unexpected ways in DelBueno's hands.