Del Rivero affirms that Sacyr withdrew from joining BBVA out of fear after the Windsor fire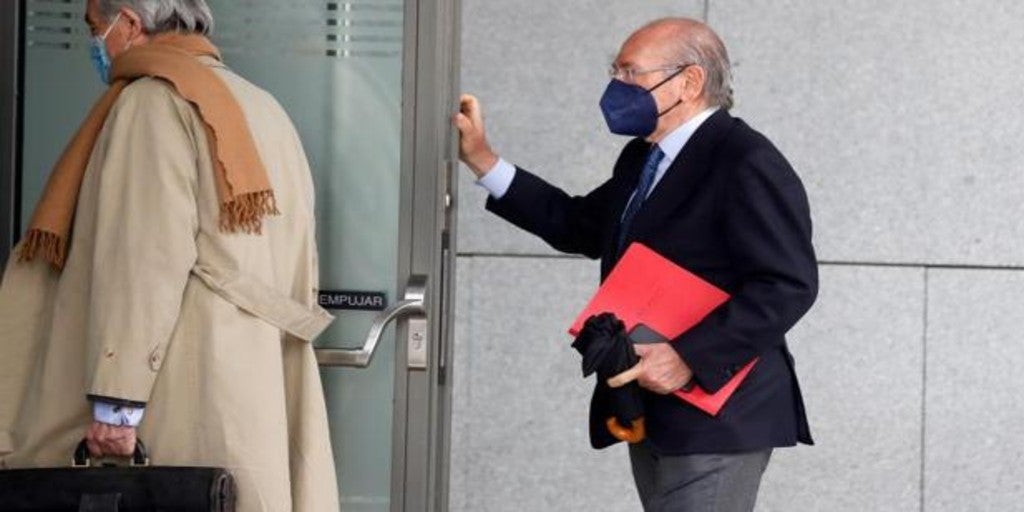 Madrid
Updated:
Keep

The former president of the construction company Sacyr, Luis Del Rivero, explained this Wednesday as injured in the National Court that he decided to abort his entry into the BBVA Board of Directors out of fear after the fire of its emblematic tower, the Windsor building in Madrid, according to the legal sources consulted by this newspaper.
Del Rivero has appeared before Judge Manuel García Castellón in the context of the investigation of BBVA's orders to retired commissioner José Manuel Villarejo, among which is the so-called 'Operation Trap' by which the controversial command would have collected private data, such as the traffic of calls, from the employer in order to frustrate his entry into the entity as of 2004.
According to the sources consulted, Del Rivero has detailed that the business project of entering the Board of Directors of BBVA had all the permission, both from the then government of José Luis Rodríguez Zapatero and from the PP, the main opposition party, since he had had a dialogue with both of them about it and they did not oppose the operation.
However, a major smear campaign in the press, a matter on which it has been extended before the judge, with personal attacks and against Sacyr made him question the operation and the Windsor fire in February 2005 put the finishing touches. He decided to give up.
Cited at 10.15 this morning along with other members of what Villarejo called a "hostile group" for BBVA, such as former Minister Miguel Sebastián or the former president of the CNMV, Carlos Arenillas; Del Rivero's statement has been suspended because the instructor had been summoned to be vaccinated against coronavirus. It will resume in the afternoon and the rest of the summoned will appear.