Defined the dates for the preseason: from July 20 to 28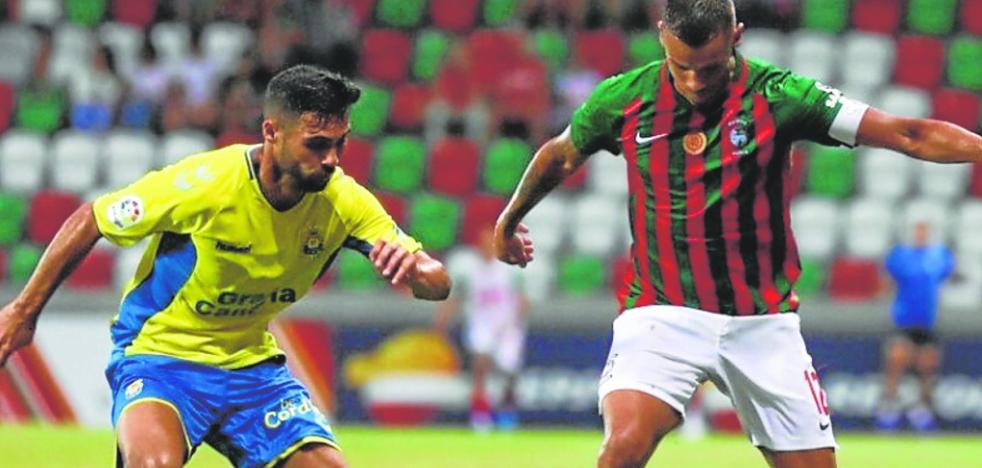 FOOTBALL
The facilities in Mijas of the Marbella Football Center will host the stage of the yellow team. On July 31 it is intended to play in Madeira with Marítimo
The Marbella Football Center, As this newspaper had already anticipated, it will host the UD Las Palmas preseason for the third time. In the town of Mijas -located 35 kilometers from Malaga- the Canarian expedition will install its headquarters on this new occasion. The tour on the Costa del Sol has already defined its dates: from July 20 to 28.
In addition, the team is working on being able to close the match in Madeira against Marítimo de Funchal for Sunday, July 31. The intention is to play about four friendly matches, which are being finalized and will be played in the main field of the Marbella Football Center located in San Pedro de Alcántara.
This sports complex has top-quality natural grass soccer fields, changing rooms adapted to elite teams, high-performance gyms, spa and massage areas adapted to the needs of top-level clubs that choose this luxury destination for their concentrations at different times of the year.
It ranks as one of the most exclusive sports complexes in Europe. What's more, a few weeks ago the Czech Republic team that faced Spain at the La Rosaleda stadium chose one of the facilities in Malaga to prepare for the match.
In winter, clubs such as Borussia Dortmund, Liverpool, Ajax, Lyon or Inter Milan choose this place for its excellent climate and benefits in terms of first-class infrastructure.
The team plans to begin the medical examinations, at the Perpetuo Socorro Hospital, during the week between July 4 and 10.
Starting on the 11th, at the Ciudad Deportiva de Barranco Seco, training will begin until Wednesday 20, the date on which they would travel to Malaga to begin the mini preseason in Andalusian lands.
On the way back, and after the rest days, the preparation would continue in Barranco Seco, combining double training sessions with several more friendlies before starting the week before the first official match of the new season. The sports management continues in the preparation of the new template. Several footballers with a valid contract are on the exit ramp and a loan is being sought for them.
These are the cases of Ferigra, Maikel Mesa, Pinchi and Unai Veiga. In the particular case of the goalkeepers, with Valles already renewed, the question is whether to have Raúl Fernández or bet on Álex Domínguez.