Defense points out that the granting of the Grand Cross of Military Merit to Garamendi came from the Army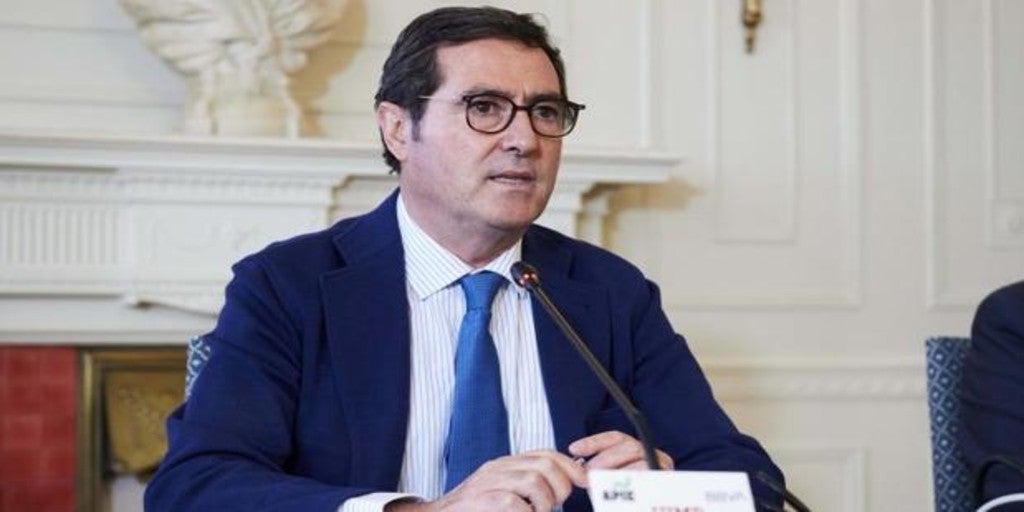 Madrid
Updated:
Keep

The Ministry of Defense has assured this Wednesday that the Chief of Staff of the Army (JEME), andGeneral Francisco Javier Varela Salas, was the person who proposed to grant the Grand Cross of Military Merit with a white badge to the president of the CEOE, Antonio Garamendi.
This award, approved by the Council of Ministers on the 17th, has generated criticism of opposition parties after Garamendi, just two days later, was in favor of granting pardons to the leaders of the 'procés'. A position later refuted in statements to ABC.
This Wednesday, the Ministry of Defense has sent a statement assuring that It was the Chief of the Army Staff who proposed the award of the medal to Minister Margarita Robles and she agreed, raising it to the Council of Ministers.
As explained by Defense, the proposal was based on the CEOE's relationship with the Spanish Army for the dissemination of its historical and cultural heritage, the different training initiatives and active job search promoted by the CEOE to help the separation of military personnel and its integration into the labor market and, finally, technical and specialized advice for the development of the technological project associated with the future Army Logistics Base in Córdoba.
The Grand Cross for Military Merit is awarded to general officers and civilian personnel with academic or institutional rank comparable for distinguished services or merits and strictly related to National Defense and the Army, as contemplated in the Military Rewards Regulations.
The act of imposition of Grand Crosses to civilian personnel It will take place at the ministerial headquarters on July 12, presided over by the Defense Minister herself.
One of the biggest criticisms of this concession has been heard in Vox, which has even registered an initiative in Congress asking for the medal to be withdrawn. "If it is infamous that the CEOE president has supported pardons, it is even more infamous that these demonstrations have occurred 24 hours after the medal was awarded," denounced his deputy spokesperson, Macarena Olona on Tuesday.