Deaths from the Miami collapse reach 96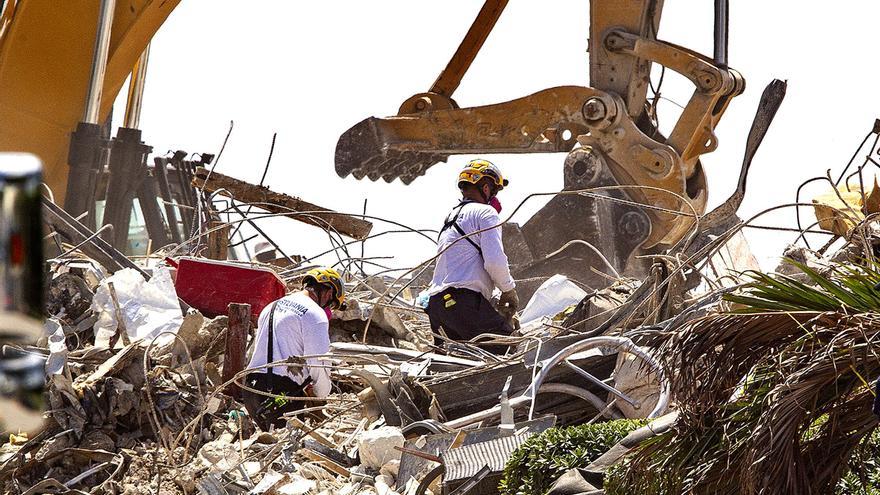 The authorities of Miami have confirmed this Wednesday that the death toll after the building collapsed in the town of Surfside on June 24 increases now to 96, while families continue to wait for news of 11 missing. Miami-Dade Police have confirmed these figures after identifying a new victim on the last day as well as that no date has been set for the recovery tasks to be completed. "It will conclude earlier than we expected," announced the mayor of Surfside, Charles Burkett, although he pointed out that the process of identifying the bodies is taking longer due to the passage of time, according to the 'Miami Herald'. This medium has revealed that minutes before the collapse, the emergency services received several calls from residents of the building reporting an "explosion" and an "earthquake" in the garage of the building, recordings have shown.
Likewise, an analysis by CNN has confirmed that several inspectors regularly reviewed the condition of the building in the last two years. At this time, other skyscrapers in the area are being reviewed to prevent this same incident from happening.