Death from high voltage? A flock of starlings falls collapsed on a street in Ferrol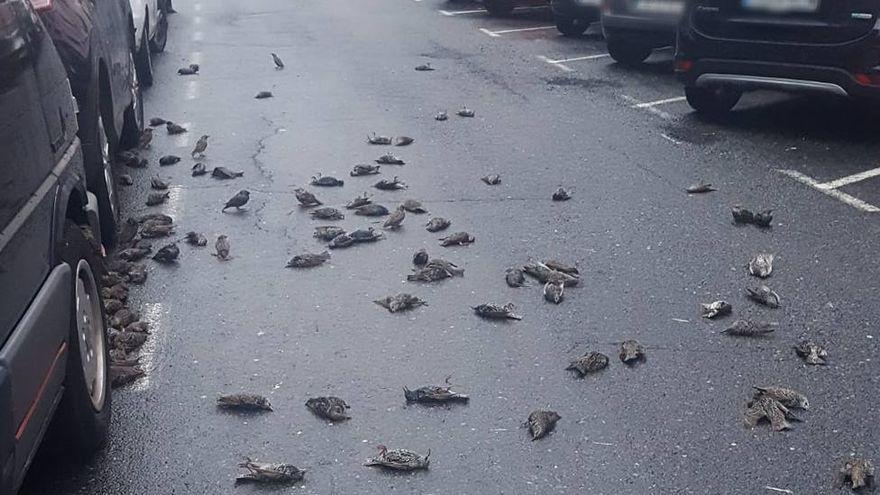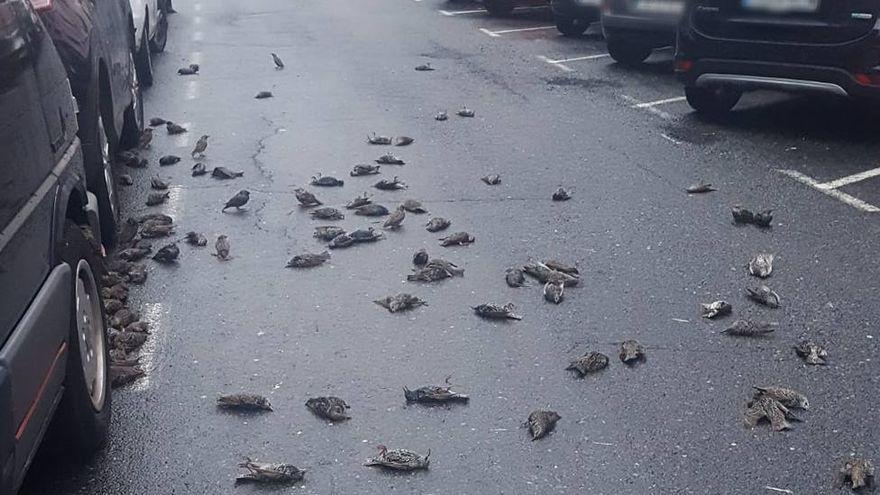 A flock of about 150 starlings died around 9 a.m. this Friday in mid-flight and rushed onto Alcalde Quintanilla Martínez street, in the Caranza neighborhood, in Ferrol. The birds fell against vehicles and even some pedestrian passing by the vicinity of the Hospital Ribera Juan Cardano.
The neighbors immediately notified the Local Police of Ferrol, who traveled with a patrol, as well as an environmental technician from the Xunta and technicians from the company that performs the bird control service for the Ferrol Department of the Environment, which were in charge of removing the specimens of common starlings ('Sturnus vulgaris') dead from the public thoroughfare.
Other five live specimens, but that they were unable to resume the flight, so they were transferred in carriers to the Wild Fauna Recovery Center, located in Oleiros (A Coruña), dependent on the Xunta.
From the first moment, both the Ferrol City Council and the Xunta have been in contact and in collaboration to try to find out the causes of the death of the birds.
As pointed out by the local administration, the Ferrol bird control company had located last Thursday, the 25th, a small flock of starlings, about 30 specimens, in the University area, although no presence of these birds was detected in the other cataloged roosts in the city.
"It is not a usual roost"
The area where these dead and wounded specimens appeared "is not a previously cataloged roost and no notice of the presence of starlings had been received before."
Sources consulted by Europa Press have detailed that lThe electrocution of a flock of birds usually happens when they fly very close to each other.
In this way, if a bird touches a high voltage cable with a wing, the phenomenon of electric arc can occur and this is quickly transmitted to the rest of the band, with which the shock can be deadly for group.