Deadly storm in Corsica: a gale with gusts of up to 224 km / h leaves five dead, including a 13-year-old girl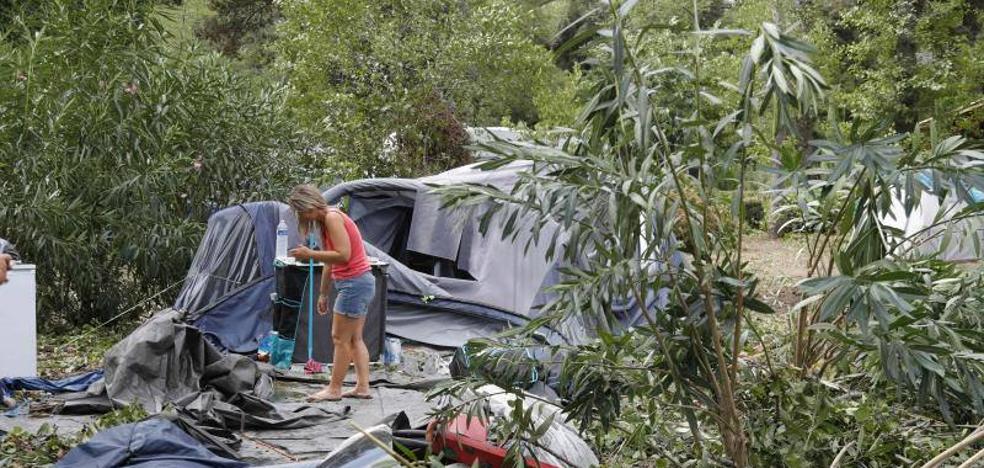 The gale has also affected eastern Tuscany, where two deaths have been recorded, and the island of Sardinia
A strong storm has hit the southeast of France since Thursday with hail, rain and winds of 224 kilometers per hour. Authorities have so far confirmed the death of at least five people - including a child under 13 - on the island of Corsica, and twenty wounded. The gale has also affected eastern Tuscany, where two deaths have been recorded, and the island of Sardinia.
The inhabitants of Corsica are those who suffer the most damaging consequences of the storm. Of the 350,000 people who inhabit the island, 35,000 homes have been left without electricity at some point yesterday. Firefighters, gendarmerie and local police intervened with many risks quite quickly. In just six hours, more than seventy emergency interventions took place on a very small island, when the power outages paralyzed all public services to a significant extent, isolating tens of thousands of families.
French authorities confirmed last night the death of a 13-year-old girl after a tree fell at a campsite in southern Corsica, in addition to that of a 72-year-old woman who died after her car was hit by debris from a shed, according to the Italian newspaper 'La Stampa'. Another of the victims of the storm in Corsica is a 46-year-old French citizen who died after a tree fell on top of the bungalow in which he was staying. In that same campsite, a 23-year-old Italian woman was injured by the storm and was taken to hospital in critical condition, according to Rai News. A 62-year-old fisherman and a woman who was kayaking complete the list of deceased on the French island.
The storm has also hit Tuscany, where at least two people have died hit by trees and twenty others have been injured, some seriously, as reported by the president of the regional council of Tuscany, Antonio Mazzeo, in his official profile of Facebook. The bad weather that affected the northern region of Emilia-Romagna, in the province of Modena, last night has also left its mark on the Modena area. Thus, in the municipality of San Felice sul Panaro, "enormous damage" has been recorded, as reported by the authorities, and at least eleven families have been evacuated after strong gusts of wind took the roof off a building.