De Ramecourt and Aldridge reign in the European of Las Burras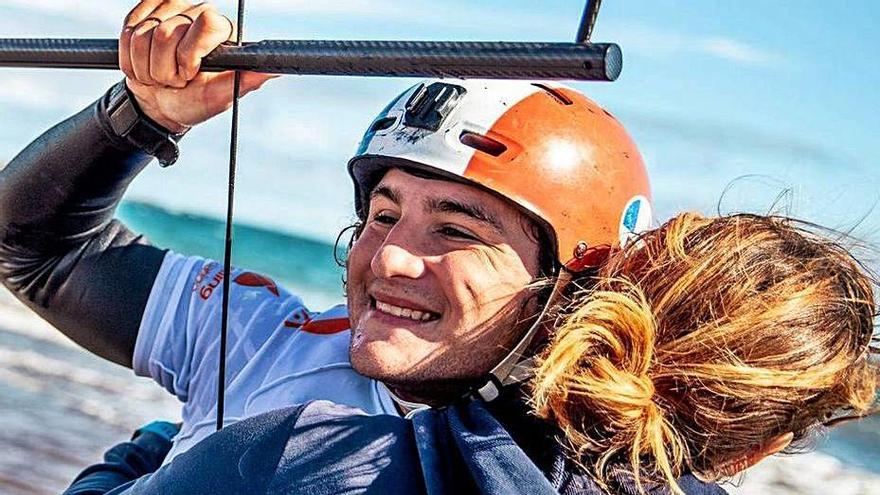 The French Theo de Ramecourt, who exercised an overwhelming dominance throughout the competition, won the title of European kitefoil champion on Las Burras beach, an event that ended yesterday on Las Burras beach (San Bartolomé de Tirajana). For her part, the British Ellie Aldridge reigned within the female category.
Ramecourt offered the best show of the competition, dominating 10 of the 14 regattas held in this the first continental championship of this discipline of kiteboarding, which will be Olympic in Paris 2024, held in Gran Canaria, and in turn the only event in the Kitefoil World 2020 series.
Gisela Pulido achieves third place in girls; and Alejandro Climent, eighth in the boys' ranking
Regarding the Spanish representation, Gisela Pulido, up to 10 times the world kite champion, ranked third among the females, while the Valencian Alejandro Climent was eighth in both the male and overall ranking.
On the other hand, in terms of the category of those under 19 years of age, also a French rider, Arthur Lhez, was crowned on the beach of Las Burras. The young French competitor was also among the best on the continental event, occupying seventh place in the general classification. The title in the Master 35+ category went to Germany with Kim Eberhardt.
The final award ceremony was attended by Francisco Castellano, the Councilor for Sports of the Cabildo, the institution that has sponsored this edition of the Gran Canaria Kitefoil European Championship.
Castellano highlighted his satisfaction that the island has been the setting where "the European champions of this spectacular kiteboarding modality have been proclaimed."
In his opinion, "this shows that Gran Canaria is a safe and ideal destination for practicing sport 365 days a year. "Here we have had competitors from all over the world, even from the United States, and that is an unequivocal sign that our island is a safe destination, not only for sports, but also for health", added the counselor.