De la Torre fears that non-commercial cinema will succumb after the covid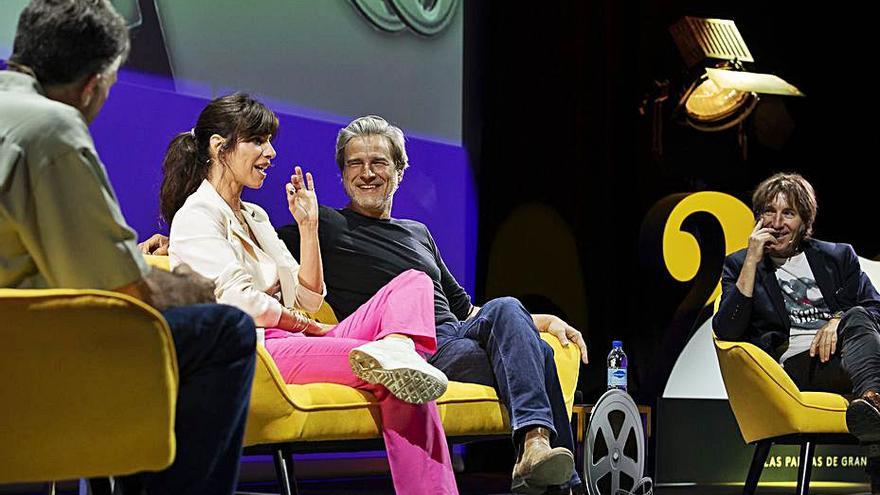 De la Torre pointed out that in this "different time" of "a lot of production on the platform" he is concerned about "the job insecurity that can be created in monopoly situations." He stated that he is "especially sensitive" to independent cinema that "is made without thinking about the people who are going to see a movie or not, but to create culture and critical judgment", which, in his opinion, is "essential" and " not to be lost ".
"I am concerned that we are heading to a scenario in which films have to be within a genre or that to tell a story it must be low cost and produced in a very precarious way," he said.
David Trueba emphasizes the great dependence on televisions
During this time, De la Torre has produced a couple of tapes that "become 20% more expensive with all the measures to be taken" due to the pandemic, which has also caused an increase in "audiovisual consumption." He was optimistic structurally because he believes that "there is light at the end of the tunnel" for the film industry after a "very difficult" year.
The health situation is "temporary and exceptional" and, therefore, he hopes "to return to the cinemas to tell stories": we are already "beginning to see the horizon" with vaccination and to feel that "the pandemic will pass."
Director David Trueba shared Antonio de la Torre's concern because, in his opinion, Spanish cinema "has a huge dependence on televisions."
This "is very important" at a time when "the decisions and the material to be shot is not entirely in the hands of the filmmakers and producers, but of the broadcasters."
This dependence "compromises a type of film that, although it seeks to seduce the public," does not have money and success as its sole purpose. Cinema "must encompass everything" and work must be done to maintain that plurality exists, he stressed.
The Wyoming comedian, presenter and actor pointed out, in his presentation, that the Capital Film Festival is "fundamental" for the sector and appreciated the opportunity to approach great professionals "whom I admire."
Wyoming celebrated that this initiative "goes ahead" because he confesses as "in love with culture" and "in a way someone who lives from it.
These types of initiatives, he said, "shape the feelings of the people", because cinema is "what our artists do, who we follow with devotion." Wyoming returns to the Film Festival in the capital of Gran Canaria after presenting it in 2018. In his opinion "maintaining and supporting these initiatives makes the world a better place", and for him it is "a respite" to "recharge the batteries for the future".
At the Las Palmas Film Festival, he said, "we are facing a sample of the most distinguished of the profession" with figures that are "loved, considered and awarded" that make up "the most representative of what we have in Spain."