De la Fuente, a selection for everyone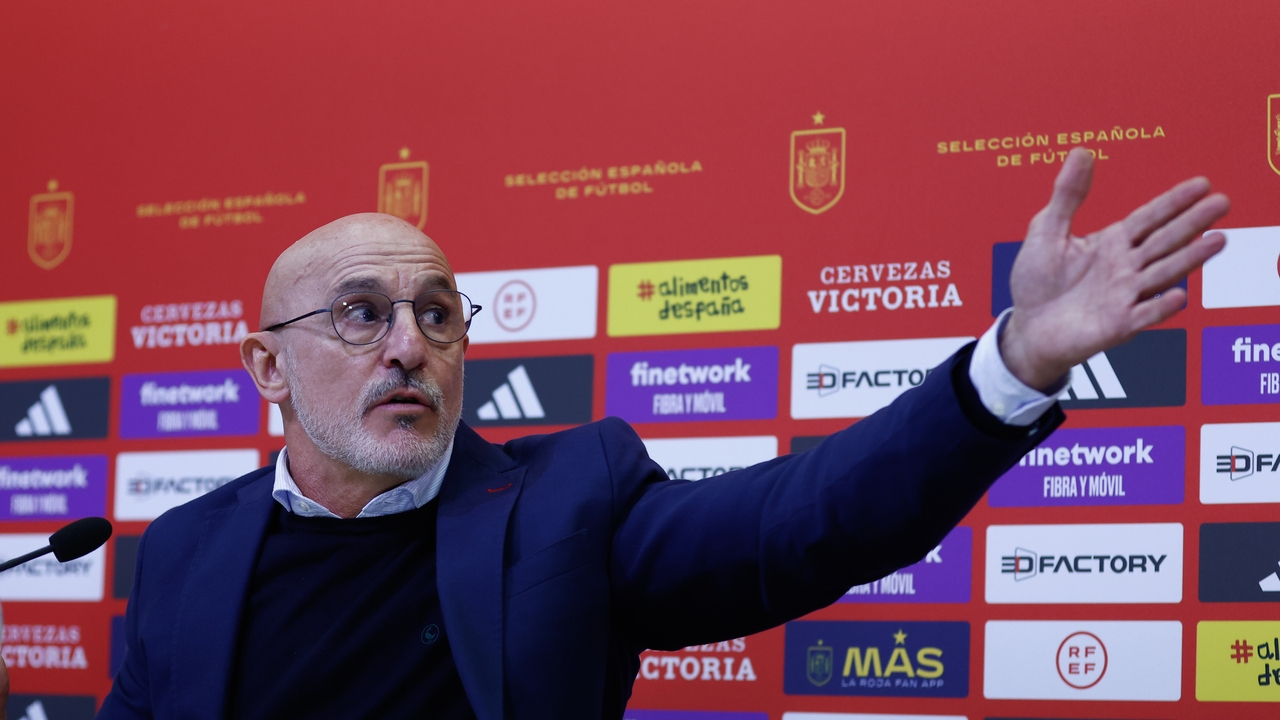 Spain begins a new era, which is defined by gestures and names. Gestures such as opening the first training session to the publicthe next Monday at 7:00 p.m.. on a holiday in the Community of Madrid. A rarity in the times of Luis Enrique and that Luis de la Fuente wants to normalize. «We are on a new path and this means that the fans feel very close to us because we are going to need their support», He said without anyone asking him to close his press conference and mark distances with the previous era.
And among the names there are fifteen new ones, more than half of the list. Fifteen who did not play the World Cup in Qatar. Some, the least, debutantes; others return. LThe new ones are Joselu, David García and Zubimendi. Among those who return are Iago Aspas, Kepa and Nacho, who he says is one of the few footballers he does not know personally. kepa was the goalkeeper of the under-21 team that was runner-up in Europe in 2017. He has always had the confidence of the coach and his goalkeeper coach, Miguel Ángel España, just like he had from Gerard Moreno. Now that he has removed Mendy from ownership at Chelsea, it is time for him to return. "Kepa has more experience than his teammates," says the coach, who has called Robert Sánchez and David Raya to complete the goal. "I am very calm with all three," he adds after sending a memory for Unai Simón, who has been left out due to injury. "He knows that we have him, he has been with me for many years," he confesses.
"He is a great footballer for me and for any coach. Certainly also for my predecessor », he says of Iago Aspas. « It means bringing a player at a great moment, with different registers, who can play in different demarcations and who we want to see in different scenarios. It gives us many possibilities," he adds.. «I want to show the coach that I deserve a place among the 26, that I deserve to have minutes, and I have to do that on the field. Now there is a new coach who is rewarding other teammates that the previous coach did not reward, "responds the Celta captain. Iago is especially excited that his eldest son, Thiago, can see him in the Red shirt. "When the World Cup list came out, he was a bit nervous," he says, "although I knew more or less that he wasn't going to go," he confessed.
De la Fuente recovers the group of midfielders with whom he already worked when he directed the U21 team: Mikel Merino, Fabian and Ceballos. The three were called up by Luis Enrique, but he did not call them up for the World Cup. Now they return from the hand of the coach with whom they have won a European. Ceballos and Merino also won the silver medal at the Tokyo 2020 Games. Like Pedri, who was in the initial call-up and was called off hours later due to injury. There, at the Games, he was also Zubimendi, who arrives to take the place that belonged to Sergio Busquets. "I like midfielders who are balanced players, who give consistency to the team. We have two of the best specialists in the world such as Rodri and Zubimendi. They give peace of mind, they do not lose their position, they give balance to the team, they are the beacon, the point on which the rest of the team turns. They are key to correcting any tactical mismatch, "explains the coach when asked about the Real midfielder.
"It is a list with which I feel calm," says the coach. And he adds: "There are no untouchables. Those who we believe are at their best will come ».
The summoned
goalkeepers: Kepa, Robert Sanchez and David Raya.
defenses: Gayá, Balde, Laporte, Iñigo Martínez, Nacho, David García, Pedro Porro and Dani Carvajal.
Midfielders: Rodri, Zubimendi, Gavi, Fabián, Mikel Merino and Ceballos.
Forwards: Morata, Dani Olmo, Nico Williams, Bryan Gil, Oyarzabal, Iago Aspas, Joselu and Gerard Moreno.