De Guindos toughens his speech and urges the banks to merge as soon as possible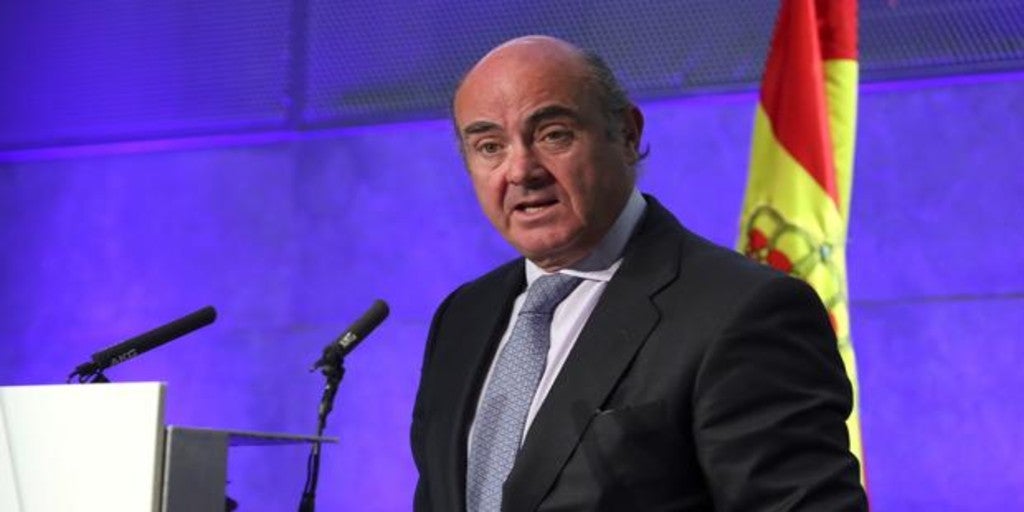 Madrid
Updated:
save

It is a recurring message in his speeches but now, if possible, he has transmitted it with much greater intensity. Luis de Guindos, vice president of the European Central Bank (ECB), has described as "urgent" the need to continue with bank consolidation in the Eurozone. Mergers, in other words, which should be carried out "relatively quickly."
Among the reasons given for urging the entities to join are low profitability levels. «The profitability of European banks is low. The return on capital was around 6% before the pandemic and the cost of capital demanded by investors at 10-12%. The return on capital expected by analysts is below 2% this year and in 2021 at 3% ", he pointed out, in his speech at the courses on the financial sector at the Menéndez Pelayo International University, organized by APIE and sponsored by BBVA.
"We emphasize the need to reduce costs," he added, while stressing that the role of the ECB is not to design the "map" of consolidation. "We do not see anything with good or bad eyes, we do not interfere in the decisions of the banks. We give general considerations from the point of view of financial stability", has explained.
De Guindos has avoided entering to assess the situation of specific countries and speaks in general terms of the euro zone. But their messages are clear. Beyond bank consolidation, the Vice President of the ECB pointed out that "the data for August have lost some intensity". A message that recovery will take time to arrive, even more so now that the pandemic is once again ravaging the Old Continent, especially in Spain.
Recovery is uncertain incomplete and uneven by sectors and countries ", said the banker. In his opinion, the word that best defines the current situation is "uncertainty". He does not know what will happen in the short term, although he considers that the current macroeconomic panorama is following the path of what his institution predicted in June.
Likewise, De Guindos has been more optimistic than Vice President Nadia Calviño regarding the economic rebound in Spain. Yesterday the Spanish economic manager said in this same square that GDP for the third quarter would grow more than 10%. And today the Vice-President of the ECB pointed out that "it would not be strange" if we saw a growth rate of around 15% between July and September. The only time the banker has gotten wet with respect to our country, to align himself with the forecast that Airef made last week.
Looking ahead, he explained that the role that funds coming from Europe will play is fundamental. In the case of Spain, they correspond to 140,000 million euros. Without forgetting, also, that "fiscal policy has to play a helping role", without going into assessing whether the situation requires a tax increase or decrease.