De Guindos notes that 75% of Eurozone banks are not profitable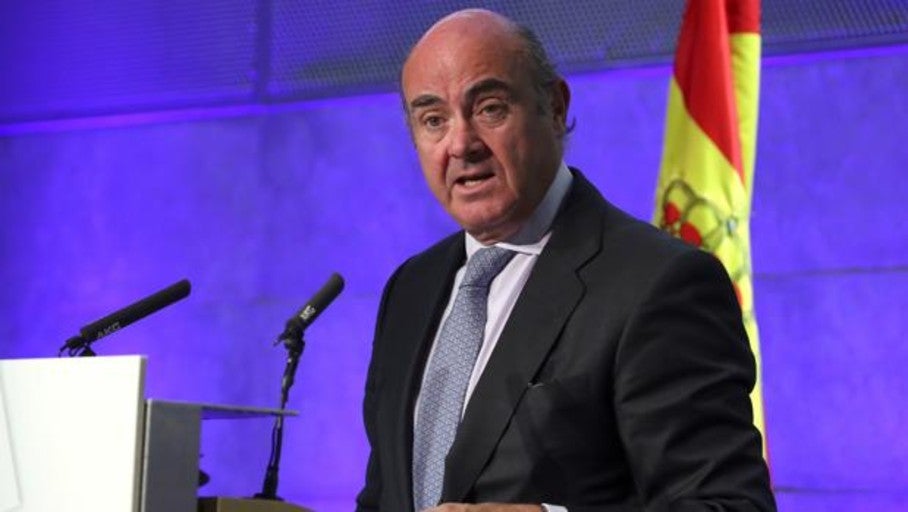 Frankfurt
Updated:
save

The current vice president of the European Central Bank (ECB) and former Minister of Economy, Luis de Guindos, has turned on the alarm lights on the banking sector. Specifically, he has argued that three out of four relevant Eurozone entities, 75% of the main entities in the region, achieve one profitability less than 8% that investors demand to hold shares of a bank.
Some statements he made yesterday at the opening of the second financial conference «Euro Finance Week». In fact, ECB number two has indicated that the aggregate profitability on the own resources of the euro area entities has been below 6% in the last twelve months until June 2019.
Guindos has warned that the current macro-financial environment in the euro zone is difficult for entities in the region, since the weakening Recent growth prospects and the consequent associated environment of lower rates for a longer time "will likely hamper your profitability prospects."
«There are too many banks»
However, the ECB vice president has pointed out that the structural factors mainly explain the weak profitability of the sector, particularly pointing out the "overcapacity" of the sector. "There are too many banks," he said.
In this regard, the central banker has pointed out that many of these banks they have small market shares and they are under high competitive pressures, also by other agents such as fintech.
Also, the former Minister of Economy has indicated the "Persistent cost inefficiency" of the euro zone entities, with duplication of office networks, which keeps their cost-to-income ratio high, which is located at an average of 66%, above that of its competitors in the United States and the Nordic countries.
Thus, Guindos considers that the euro zone banks have with room to adjust your business models, in addition to reiterating that the consolidation of the sector can allow entities to take advantage of economies of scale that would improve their results.
On the other hand, the ECB Vice President has highlighted the greater resilience of Eurozone banks, which have more capital and better quality in their liquidity mattresses, although it warns that only a small part of the capital of the entities is in the form of countercyclical buffers, which can be used in cases of crisis, which suggests that Current banking capital requirements can still be adjusted to give more importance to these buffers.
. (tagsToTranslate) profitable (t) banks



Source link